Professor Brian Stoddart is an international consultant who works on higher education reform in Asia and the Middle East. He has had a long association with Thailand through university connections, and is a frequent visitor here. In addition to his formal work he is a regular media contributor as a columnist and commentator on international relations and on popular culture. Now, in the wake of an already extensive writing career, he has just written and published a fictional crime novel, A Madras Miasma. In this interview, he shares with us a bit more about his newest project, his background and his future plans.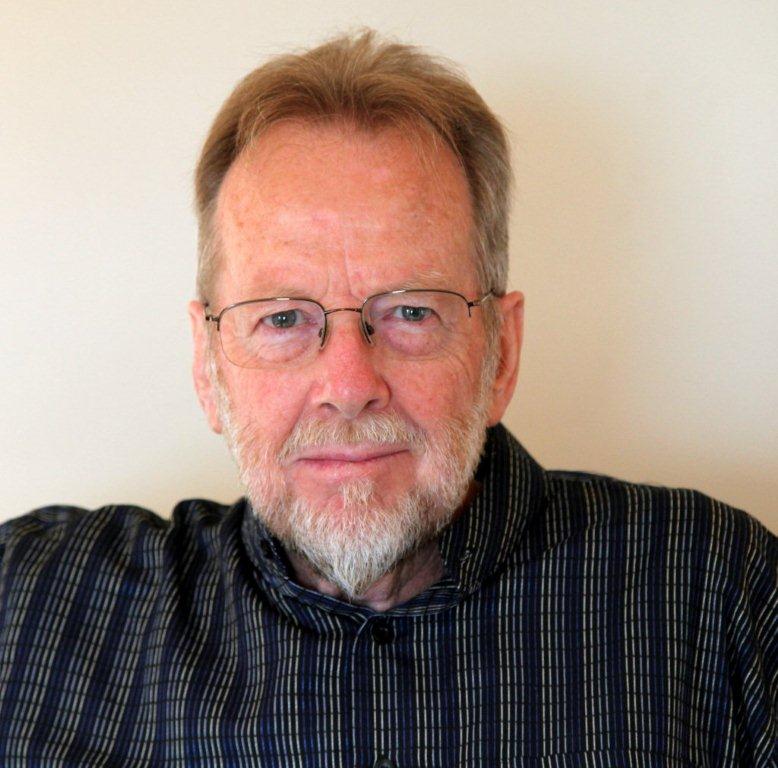 Brian Stoddart
CityNews: You recently published a new crime novel, A Madras Miasma. Can you tell us about it?
Brian Stoddart: AMM is set in 1920s Madras in India and stars Superintendent Chris Le Fanu of the Indian Police Service. Amidst the social and political upheaval centred on Gandhi's opposition to British rule, Le Fanu has to solve the murder of a young Englishwoman come to Madras as part of the "fishing fleet", those women out in search of husbands! Along the way Le Fanu and his sergeant, a Muslim, encounter aspects of Madras life that the European elite would prefer to keep hidden, including a drug culture. In addition, Le Fanu, worn down by his service years in World War I, has to deal with his marriage breakdown and the social stigma brought on by his new relationship with an Anglo-Indian. He has problems with his immediate boss, who is a hardline anti-Indian and with his colleagues who all think he is too pro-Indian.
The book, then, explores aspects of the colonial condition, the place of Europeans in Indian life at that time and all the challenges that went with that. It is East meets West.
CityNews: The title is grabbing, it has some nice alliteration to it. Could you elaborate a bit on the reasons you chose it?
Brian Stoddart: Madras has always been one of my favourite cities and I wanted to catch some of its attraction, its mystique. That led me to "miasma" which, essentially is "mystery" with a sense of layered complexity. That to me is what all great cities are: layered complexity. In this case, it has the added element of very different populations all rubbing up against each other, so as a result "A Madras Miasma" seemed the obvious title and I was delighted that Tom Vater and Hans Kemp at Crime Wave Press went along with that.
CityNews: Of all the various genres of fiction, why did you choose to write a crime novel? What do you personally find so appealing about the crime genre?
Brian Stoddart: I have long been a devotee of the "crime and place" genre, especially. These are the sort of works where the city or the country plays as significant a role in the story as does the actual crime. Ian Rankin and all the other "Tartan Noir" writers from Scotland demonstrate that, as does Donna Leon with Venice, say, or as Michael Dibdin did with Italy more generally. Bilal Parker's new books on Cairo do it brilliantly, as does John Enright with American Samoa, and Paul Thomas with New Zealand in his wonderful Ihaka trilogy, and the list goes on. The beauty is that there is really no limit to the exploration.
In that sense, the crime genre allows a really wide sweep in looking at social issues of all kinds. Then, the crime genre also allows for a good explanation of the human condition in all its trials and tribulations. That is why Henning Mankell's Wallander books have been so popular and helped lead to all the other Nordic crime fiction that has appeared. In some ways, there is no such thing as "crime fiction" so much as fiction that has a crime theme to help point out various aspects of life.
CityNews: Were there other crime novels you have read, movies you have seen, or perhaps personal experiences that were influential on this novel?
Brian Stoddart: The effect has probably been more indirect than direct. I have read crime fiction in all its guises for years, it has been my "go to" relaxation – as for so many millions of other readers, there is an oddity, perhaps, in turning to crime for relaxation! Indirectly, though, probably everything I have read or seen has had an influence of larger or smaller dimension on the way this new book of mine plays out.
Recently, I would list among the writers: Stav Sherez, Megan Abbott, Mark Billingham, Jason Webster, P.M. Newton, Adrian McKinty, William McIlvanney (re-read several times), Jeff Siger, Vilmos Kondor, Philip Kerr, Denise Mina, William Ryan, and the wonderful Andrea Camilleri.
On film and TV: Sherlock (the Brendan Cumberbatch version), House of Cards, The Wire, Line of Duty, Luther, Lewis, Vera and, of course, earlier things like Prime Suspect
CityNews: What is your background in writing and what possessed you to begin to write novels?
Brian Stoddart: The novel has really been the result of a long progression.
I began life as an academic and had a long career in that so have written about 15 or so works of non-fiction. My most recent was called A House in Damascus: Before the Fall, and is a recounting of my experiences living in the Old City of Damascus on the eve of the current and awful troubles. That in itself was a progression from some of my other work that ranged from the history of modern India (specifically, South India) through to global sport, and a biography of an Indian Civil Service man who served in India through the period the novel now covers.
The novel was simply another, freer way to tell some stories that came to me from all the research on the old Madras Presidency over the years. In some ways it is a more personal look at the lives of those who were there and who went there and the interactions between them. Historians are as bound to the rules of evidence as are police and lawyers in many ways, so the novel allows me to interpret all that much more freely.
In addition there was simply the challenge of a new audience. Over my career I have played to academic and mass media audiences and everything else in between, so the fiction world was a logical progression, and challenge.
CityNews: If someone living here in Chiang Mai were interested in reading your novel, how would you suggest they obtain a copy? Do you know if it will be available at bookstores in Thailand?
Brian Stoddart: AMM is immediately available on Kindle through Amazon which means it is also downloadable to iPad and other devices with the Kindle app. There is also to be a Print On Demand version so that people can access a paper version if they so want, and that will be available very soon.
One of the great attractions for me of working with Crime Wave Press is this modern approach to publishing that can get straight to readers very quickly – I was fascinated at a recent crime fiction convention to hear first-time authors with traditional publishing houses being astonished at the time taken to get their books out.
CityNews: What are your plans for writing in the future? Another novel? Another genre perhaps? If so, can you share with us a potential concept or theme you would like to explore next?
Brian Stoddart: I am already halfway through writing the second book in the Le Fanu series and Crime Wave Press will likely have that out later this year or very early next. Le Fanu will have another case based in Madras but reaching back to London, and at the same time exploring some different dimensions again of the British experience. His personal life develops a little more, and he begins to question how much longer the British will stay in India and that, of course, has a bearing on his future.
In addition, I am working towards completing another non-fiction work that has a basis in my family history but more generally looks at the experience of Scottish and Irish settlers from the nineteenth century going way south to start a new life in New Zealand. Again, it is trying to look at the human condition – the more I read and learn, the more I admire all those adventurers.