CityNews – Two wood smugglers were arrested after being discovered by officials of Pha Daeng National Park together with the military who took part in a forestry inspection of Ban Nam Ru, Chiang Dao last Monday afternoon.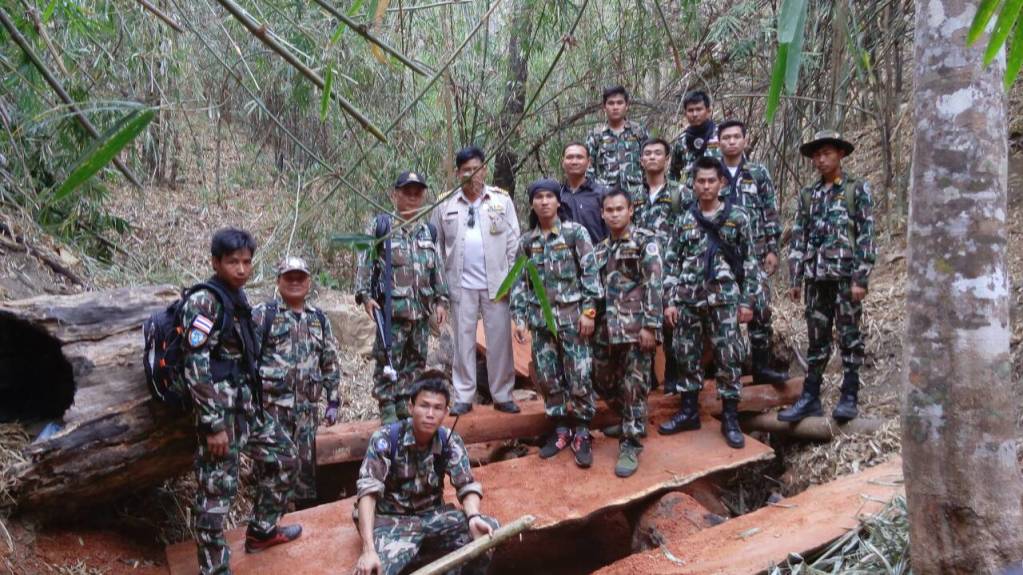 The smugglers, identified as Channarong Jaila and Sornpet Nikakaew, were found with a number of padauk wood boards, a generator and a chain saw.
The forest inspection was set up after a tip off from locals reporting illegal loggers working in the area.
According to Kamonchai Kotcha, director of The National Park, Wildlife and Plant Conservation Department, Chiang Mai Office, many tourists visited national parks over the New Year, resulting in greater efforts to keep the forests safe for visitors.