CityNews — On September 13th, Chiang Dao police were informed of a round of unexploded ammunition from an M79 grenade launcher that was found in foliage on a roadside in Chiang Dao.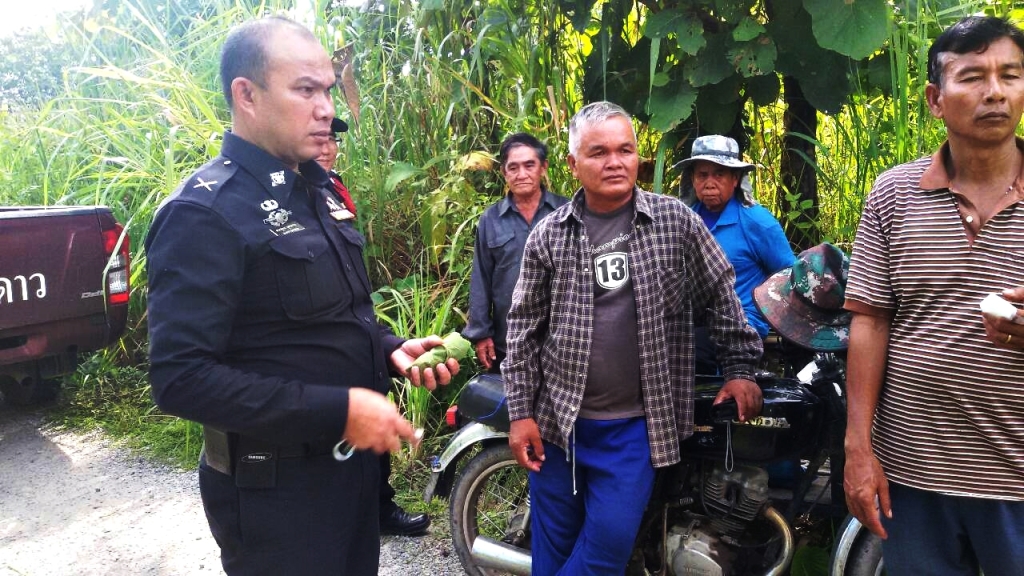 Bomb disposal officers retrieved the grenade from the scene for examination.
The officials believe that the grenade had recently been abandoned because it was in like new condition and still active.
Police believe the ammunition belonged to a smuggler group who feared being arrested for possessing the weapon. Police say that weapon smuggling in the area is quite common.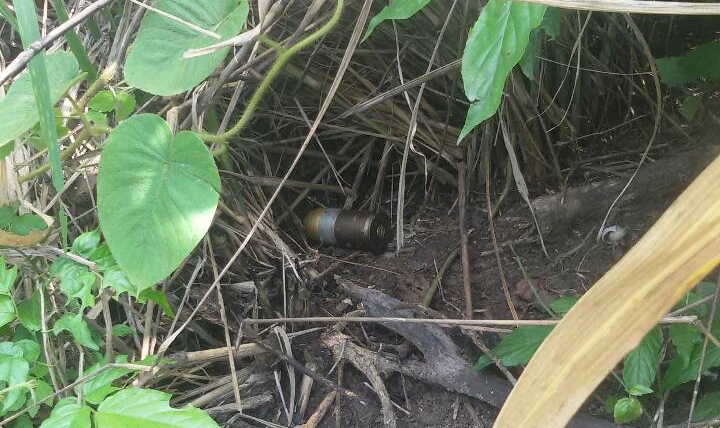 Recently, on September 11th, officials arrested suspects that were caught smuggling C4 bombs in the same area.
The investigation of who abandoned the ammunition is ongoing.