CityNews – Two suspects who had been on the run since 2011 after a 15-year-old Chiang Mai girl escaped their karaoke bar in Songkla were arrested by Region 5 Police for human trafficking and prostitution yesterday, May 14.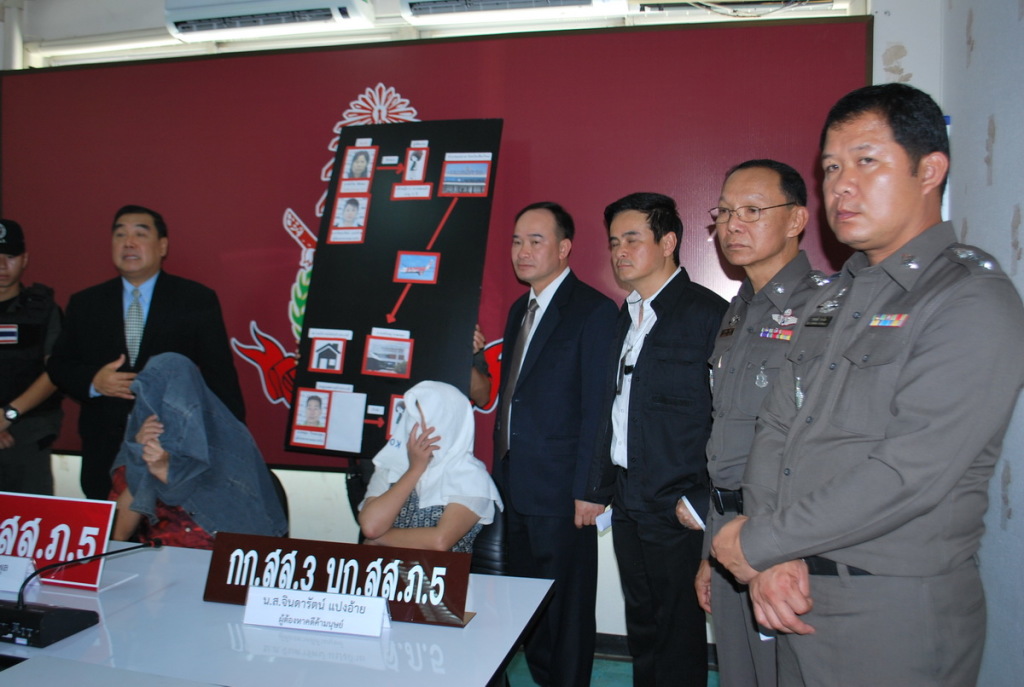 The two suspects, 44-year-old Jindarat Paengai and 58-year-old Chayut Kitthongpun, had new arrest warrants issued to them on December 13, 2014, renewing the man hunt operation.
According to the police, a 15-year-old girl was rescued in 2011 after being deceived by 46-year-old Amphai Chaichana, a woman from Chiang Mai's Mae Ai district, and coerced her into working for the two suspects in Songkla.
The girl believed she was going to work as waitress in a restaurant.
The bar she was taken to was owned by Chayut and Jindarat, who operated the karaoke bar and forced the girl to partake in sexual services, secretly offered at the establishment.
Most customers were tourists from Malaysia and Singapore who were brought to the bar by tour guides offering them a place to have sex with underage virgin girls.
Chayut and Jindarat were paid between 10,000 and 30,000 baht per time, but the girl received nothing.
The girl was often threatened and told that if she escaped or told anybody about what was going on, she would be killed.
However in 2011, she managed to escape and informed Songkla police in 2011.
At that time, Amphai was arrested and sentenced to 8 years in jail, but the two bar owners escaped police and have been on the run ever since.
The pair were finally tracked down and arrested in Hat Yai yesterday, but deny the charges.
An arrest warrant has also been issued for another man aged 55, known only as Tee, after claims he managed the karaoke bar and forced or injured girls who didn't follow their commands.