CityNews – Toyota has called for 206,000 of their cars to be recalled and ordered dealers to cease sales of the vehicles in question immediately, due to potentially deadly defects and a harsh crackdown on safety issues from auto regulators in the US, Japan and China.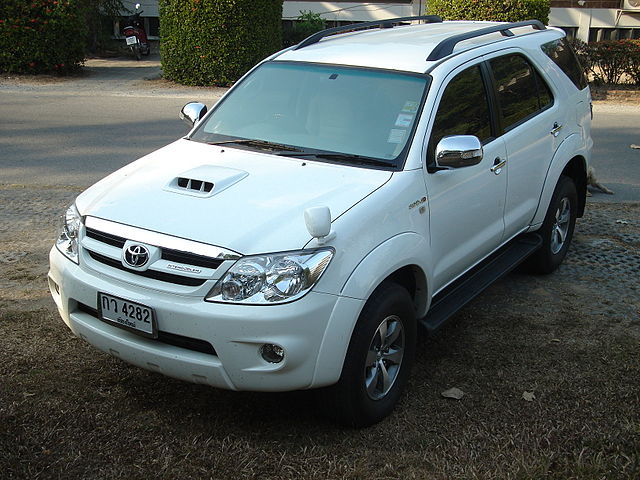 Popular in Thailand: the Toyota Fortuner.
Worldwide, Toyota Motor Corp issued a recall of 6.4 million cars in a bid to address five different safety concerns, which include the possibility that the airbag might not deploy in a crash, or fires being caused by the engine starter. Around 2.3 million vehicles are being recalled due to seat rail problems, 760,000 because of the steering column bracket being defective, and 160,000 because of faulty windscreen wiper motors.
Toyota Motor Thailand released a statement saying that the recall shows the company's care for customers' safety, and that no irregularities had been reported by Toyota car owners in Thailand. The company also said they weren't aware of any crashes, injuries or fatalities caused by the problems relating to the vehicles.
The models being recalled in Thailand are primarily the Fortuner (which is a high-selling car in the country) and the Innova. Globally, 27 models will be recalled, including the extremely popular Corolla and Yaris, as well as the Matrix, RAV4 and Highlander sports-utility trucks.
In March of this year, Toyota settled a criminal probe by the US Justice Department, who charged the company with misleading consumers by failing to reveal defects to the public, which caused numerous fatal accidents because of some vehicles accelerating suddenly.