CityNews – The Tourism Authority of Thailand (TAT) have reported that the current political demonstrations have now "cooled off" and recently issued a press release stating that "Thailand's festive and New Year events will be taking place as usual and travellers from all over the world are expected to come and join the fun."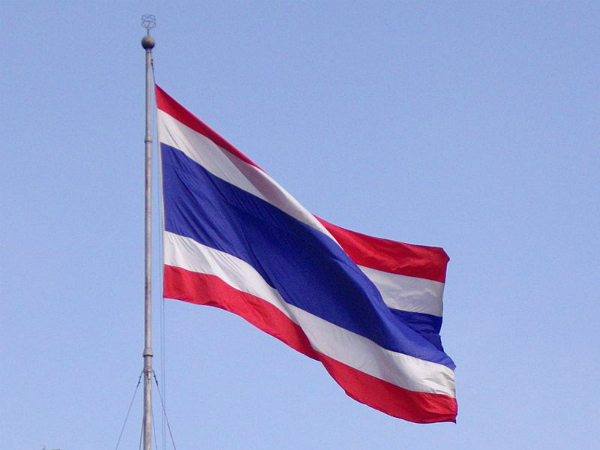 Mr. Suraphon Svetasreni, Governor of the Tourism Authority of Thailand (TAT), said, the street tensions have eased since protesters and the police have come to a peaceful understanding. Now the whole nation will unite in celebration of His Majesty the King's Birthday.
"To symbolise this conciliation, a massive clean-up of the protest areas has been arranged today when Thai people from all walks of life will join to remove remaining litter and ensure the city looks its best in time for this special occasion."
He added, "As well as the Birthday celebrations, all scheduled events for the Christmas and New Year celebrations, will take place as visitors to Thailand come here to enjoy the festivities and the cool weather that marks the year's end."
Among the most popular end of year events planned are:
The Phra Nakhon Si Ayutthaya World Heritage Fair 2013 from 13 to 22 December will bring in big crowds to enjoy the spectacular nightly light and sound show. The event's new highlight, the Ayutthaya Marathon has already attracted many runners, professional and amateurs alike, who have signed up to compete while enjoying the sights of the city's UNESCO Historical Park.
The "New Year Celebration Prayers – A Traditional Thai Buddhist Ritual" on 31 December will give locals and visitors the chance to make merit on New Year's Eve in the Temple of Mahachulalongkornrajavidyalaya University in Ayutthaya. This is a celebration of Thailand's Buddhist heritage and visitors can join in with the ancient prayers that mark the passing of the year. On New Year's Day, there is the chance to visit nine of Bangkok's most beautiful temples to enjoy their unique atmosphere and learn about their history.
Over Christmas, many hotels and eateries in Bangkok and major Thai tourist destinations; such as, Phuket, Ko Samui, Pattaya, Hua Hin and Chiang Mai will be serving up Christmas and Thai fare. Renowned chefs are taking bookings from food lovers seeking fine dining, with everything from traditional turkey and truffles to more local spicy surprises on offer.
TAT is lending support to the "Amazing Thailand Countdown 2014" in seven major tourist destinations – Bangkok, Chiang Mai, Chon Buri (Pattaya), Songkhla (Hat Yai), Phuket, Khon Kaen and Chiang Rai from 25 December, 2013 to 1 January, 2014. Cultural shows, stage entertainment, concerts and firework displays are among the highlights that are sure to create memorable moments for the large crowds of revellers.
For more information on tourist events and activities, call the TAT Call Centre 1672.