CityNews – Chiang Rai police arrested three women in a taxi on July 20 after a police dog working at the Mae Ma checkpoint sniffed out over 20,000 pills stuffed in two large teddy bears.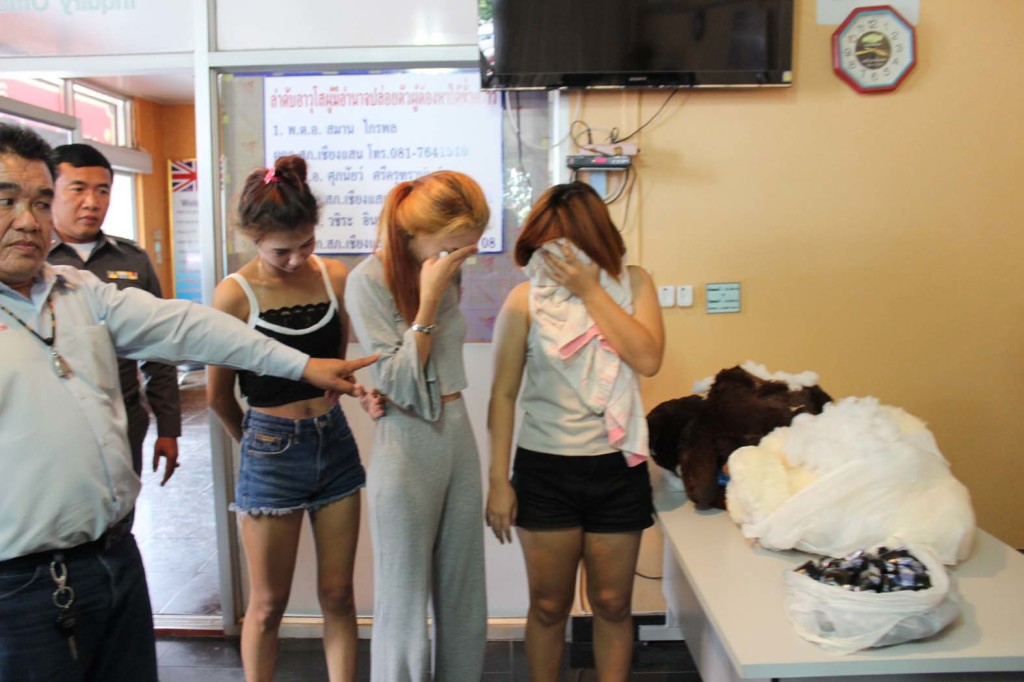 18-year-old Jiraporn Chantavisai, Thapani Sanguanroob and 24-year-old Manipha Kamjorn were arrested for narcotic smuggling after police were alerted to drugs in the vehicle by the police dog named Benji.
After searching the boot of the taxi, police discovered two teddy bears filled with 20,200 pills.
The girls told police that they were offered 500,000 baht if they could successfully transport the drugs to Prachinburi.
They had brought the bears to a hotel in Mae Sai, and were instructed to leave the bears in room A4. After some time they returned to the hotel and took the bears, now stuffed with drugs, and began traveling to Prachinburi.