CityNews -The Tourism Authority of Thailand (TAT) has launched a re-developed and updated version of its news website, www.tatnews.org, to improve its ability to support the international media with news and updates on the country's travel and hospitality industry.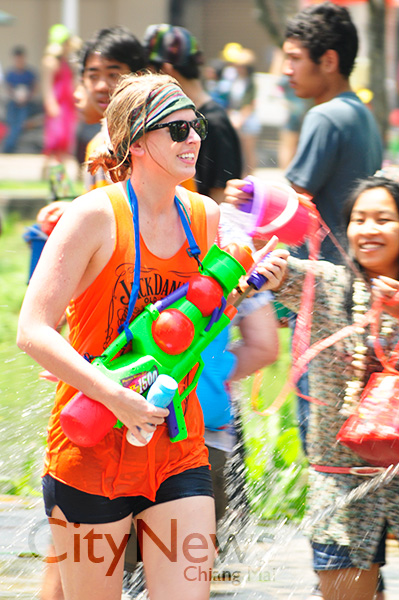 The re-designed and user-friendly website www.tatnews.org boasts a fresh new look and will feature all the latest news and highlights from TAT, as well as keep readers informed about new developments in the Thai tourism industry. The site's content is produced, updated and distributed on a daily basis
The TAT Newsroom website provides round-the-clock updates on all issues affecting tourism and travel in the country; such as, political concerns and natural disasters. A special section of the website, called Situation Update, provides "as it happens" information with fast facts, figures and data for tourists, members of the media and industry insiders about the current situation in Thailand.
The website's photo library section has also been revamped, so that the media can quickly and easily access relevant pictures from the image bank for articles about tourism in Thailand. If images are needed for online media, low resolution pictures can be instantly saved. High-resolution versions can be ordered and delivered within 48 hours for use in more traditional media. New images of Thailand's tourist attractions, activities, festivals and infrastructure will be added on a weekly basis.
The TAT Newsroom is committed to providing high quality editorial content on which the international media has come to rely – a mixture of original news and updates from TAT, features about Thailand's tourist attractions and activities and in-depth coverage of any ongoing developments in the Thai tourism industry. Members of the international media can apply for membership of the TAT Media Community by filling in the registration form. As a member, you enjoy a range of privileges:
• Be among the first to receive press releases from the TAT Newsroom.
• Receive invitations to join media trips and media networking hosted by TAT.
• Publish your articles and list your blogs on TAT Newsroom.
• Enjoy access to high-resolution images produced by TAT.
To ensure that members of the international media and tourism industry insiders don't miss out on any news and updates posted onwww.tatnews.org , the TAT Newsroom can also be accessed via social media; such as, Facebook, Twitter, Google+ and LinkedIn.
In 2014, the TAT Newsroom plans to launch photo, video and writing contests. Professional and amateur writers, photographers and videographers will be invited to submit their best photos, videos and articles on Thailand, and to win a wide range of prizes, including cash, air tickets and hotel accommodation as well as the chance to enjoy spa treatments, fine dining, and a whole lot more.