CityNews – On 31st October Thai Airways and the Highland Research and Development Institute (HRDI) presided over the Social and Environment Exhibition Signing Contract Ceremony.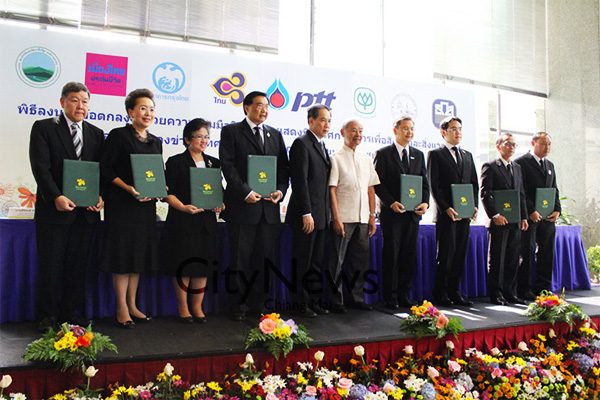 HRDI has been responsible for managing and developing the royal park since 3rd June 2008.
idea of HM the King.
Eight companies will cooperate to run the exhibitions – Thai Airways, PTT, Krungthai, CP Group, Port Authority of Thailand, Muang Thai Life Insurance, Bank for Agriculture and Agicultural Co-operatives, and HRDI.
?
? 31 ? 2556 ? ? ? (?) ? ? ? ? ? ?
? ? ? ? ? ? ? ? ? ? ? ? ? ? ? ? ? 8 ? ? ? ? ? (?) ? ?. ? (?) ? ? (?) ? ? ? ? ? ? ? (?) ? ? ? (?)