CityNews – Police discovered the bodies of a husband, wife and two children in their house in Nan province on August 23.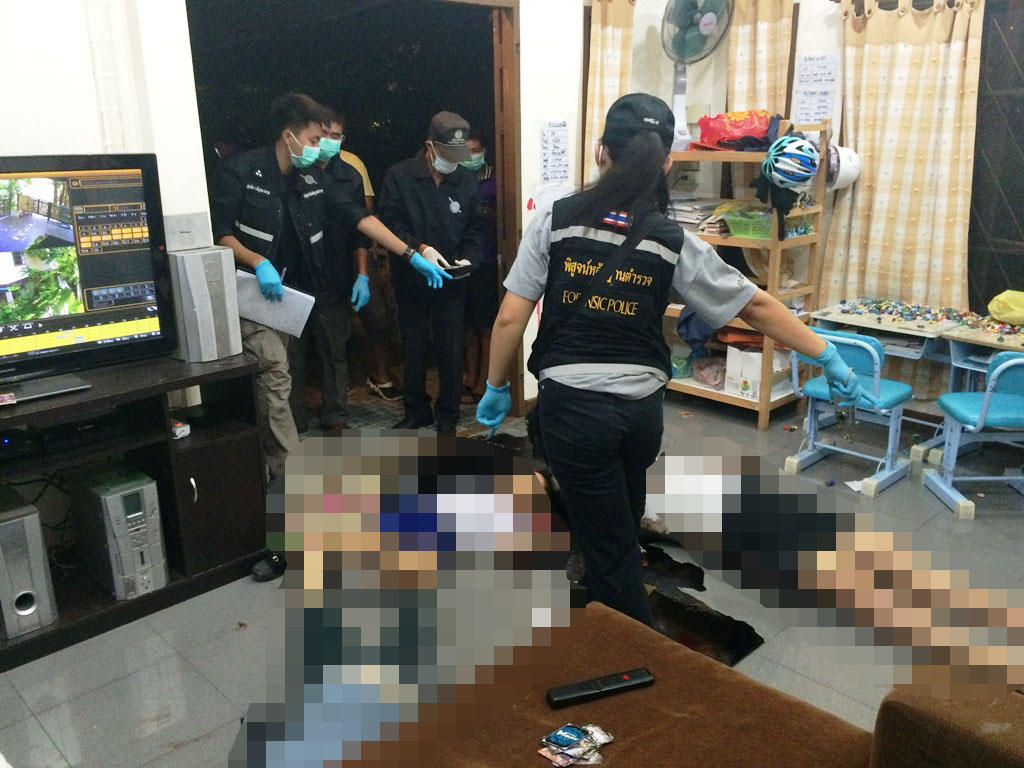 The bodies were found with gunshot wounds to the head and identified as Police Sergeant Major Sittisak Wangsarn, 40, a policeman working at a 191 emergency center based in Nan province, his wife, Kanchana, 37, who worked as a nurse, and their seven-year-old twin children.
There was no evidence of struggle in the house. A gun, belonging to Police Sergeant Major Sittisak was also found at the scene.
According to Kanchana's colleagues, Kriangkrai and Hongsawadee Chaimongkol, who first found the bodies, came to Kanchana's house because she did not show up to work and they were unable to reach her.
The police believe Police Sergeant Major Sittisak had shot his wife and his kids before committing suicide.
The investigations are ongoing.