CityNews – Phunut Thanaloapanit, Chairman of the Northern Hotel Association (NHA) told reporters that government officials are working to reduce the smog in the city, while hotel owners are also helping by spraying water around their buildings to cool down tourists. The NHA says it is taking extra precautions when it comes to tourists' health and wellbeing.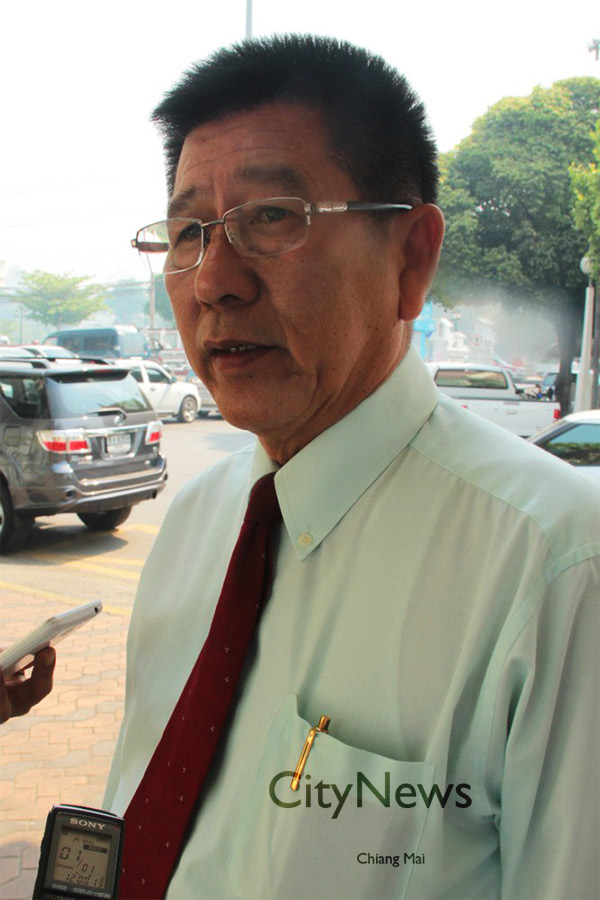 Phunut further stated that the Chiang Mai government needed to act promptly to ensure many tourists will still visit the city during Songkran Festival. The NHA expects 80% of visitors to be foreigners, 45% of which will be Chinese.
"We have asked tourists if they have been affected by the pollution. Most said no. The booking agents said the number of bookings did not decrease by much. The private business owners are doing everything they can to help the government. The hotels around the Old City are all fully booked for Songkran. I'm asking the government to act swiftly to prevent further pollution and to keep tourists' safety in mind." said Phunut.