CityNews – Two foreigners were arrested for using fake credit and debit cards to withdraw money from ATM machines in Chiang Mai.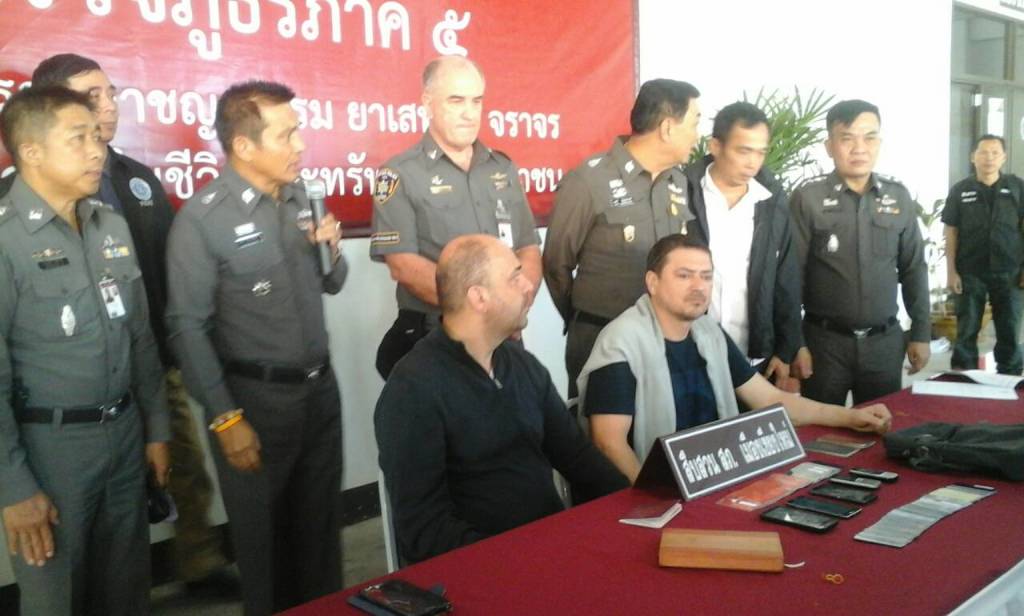 The two suspects, identified as 43-year-old Todorov Ivanov from Canada, and 45-year-old Pavel Plamenov Petrov from Bulgaria, were arrested on Thapae Road on December 15.
They were arrested after Kasikorn bank alerted police to two foreigners who they had suspiciously drawn money from one of their ATM machines several times.
The police used CCTV to identify the suspects.
When police searched their room, they found 115 electronic cards, 5 mobile phones and 60,000 baht in cash, which were all seized for evidence.
According to police, the men who had been friends for over 10 years had travelled to Thailand once before to conduct the same scam. Both times they brought illegal electronic cards with data from France to withdraw money from ATMs in Chiang Mai.
Damages are estimated to be at least 15 million baht.
The investigation continues, and police are looking for more gangs who may be involved with similar scams.