CityNews – Police seize a bag of yaba pills after a gun fight with smugglers found walking along the Thai – Burmese border, June 26.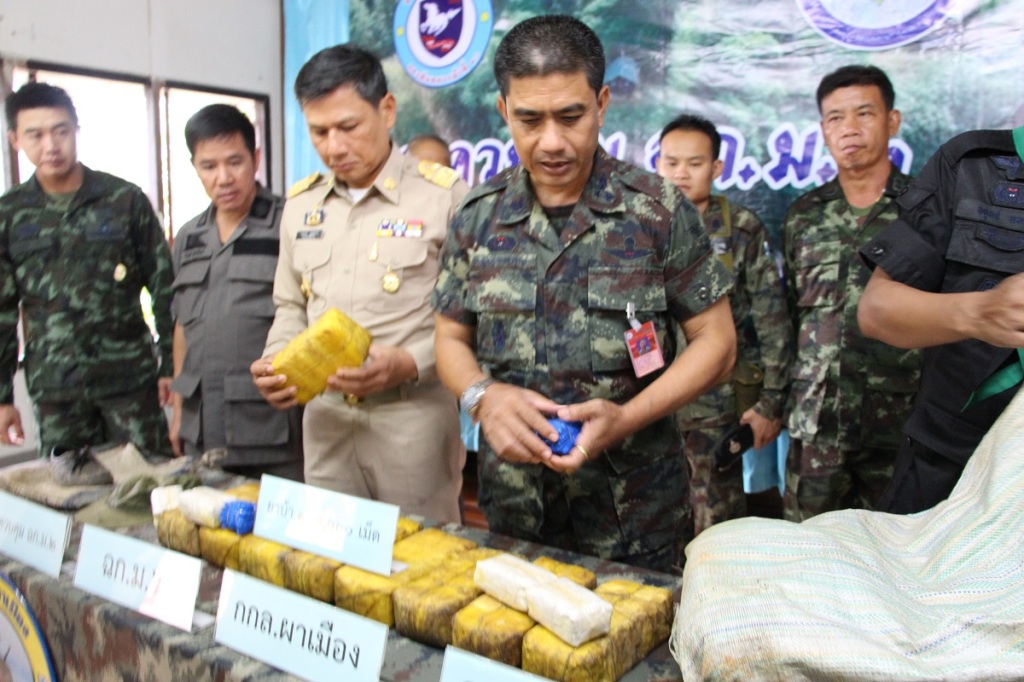 The Pha Muang Task Force receieved tip-offs that narctoics would be in transit in a certain area in Mae Fah Luang.
While patrolling the area, they met three men who were carrying a large bag.
After military officials asked to look in the bag, the three men drew their guns and started shooting at officials.
Both parties engaged in a gun fight lasting around 5 minutes before the smugglers managed to escape.
Nobody was injured in the gun fight.
The military managed to seize 100,000 yaba pills which were left at the scene.