CityNews – The World Fair Trade Organization-Asia (WFTO-Asia) has moved their offices to Chiang Mai, in time with the World Fair Trade Day on May 10th. To celebrate the move they also have held their first annual meeting with guests worldwide.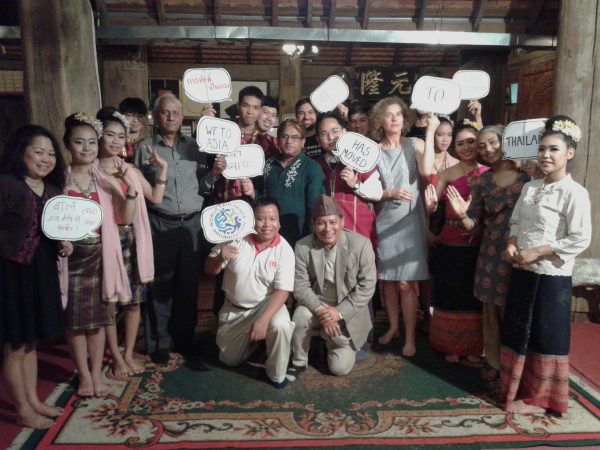 From this month, the North of Thailand will be harbouring one of the biggest consortiums of fair trade producers in the world. Their offices will be located at WEAVE building (Women's Education for Empowerment and Employment).
The move from the Philippines will enable the organisation to grow, and with better connections with the rest of Asia, will be able to promote better fair trade worldwide. WFTO-Asia has 104 official members spanning 18 different countries.
Fair Trade is a transparent trading system that supports economically marginalised people, fair prices, good working conditions and long-term partnerships through trade.
The WTFO would like to see people showing support as "Fair Trade has produced change, and we will continue to do so. Fair Trade has improved the lives of several million small producers worldwide and their communities."
You can use their web app (www.wfto.com/wftday/) to sign up for more information and show that the world is full of Fair Trade People by sharing it on social media with hashtags such as #FairTrade and #WFTDay.
For images, interviews and other queries, please contact Christine Gent or Harry Mcilroy through email macsmail@hotmail.com or give us a call on 094 839 4468