CityNews – Thailand's baht has just experienced the longest losing streak on record, with the baht falling for 12 days in a row, including today (3rd January 2014).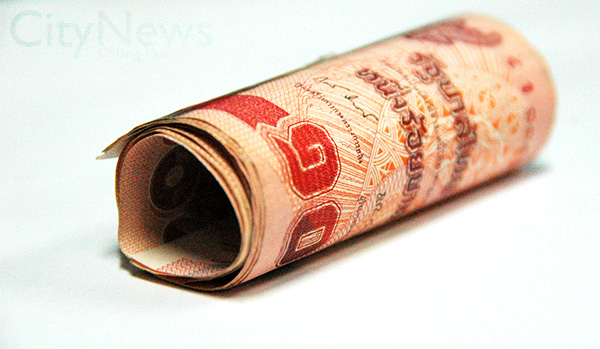 On 2nd January the baht slid down to its weakest level since March 2010, at 32.958 per US dollar. This is Thailand's worst annual loss in 13 years.
Furthermore, global investors pulled 1.3 billion US dollars (42 billion and 913 million baht) out of Thai stocks in December 2013, amidst the political uncertainty along with worries about Thailand's future economy.
Many people globally and in Thailand are concerned with the upcoming mass street "shut down" protest planned for 13th January, with tourism revenue in the country expected to suffer even more.
The private sector is in agreement with officials who predict a slow growth rate for the economy during 2014, with only about 2 – 3% growth expected throughout the year.