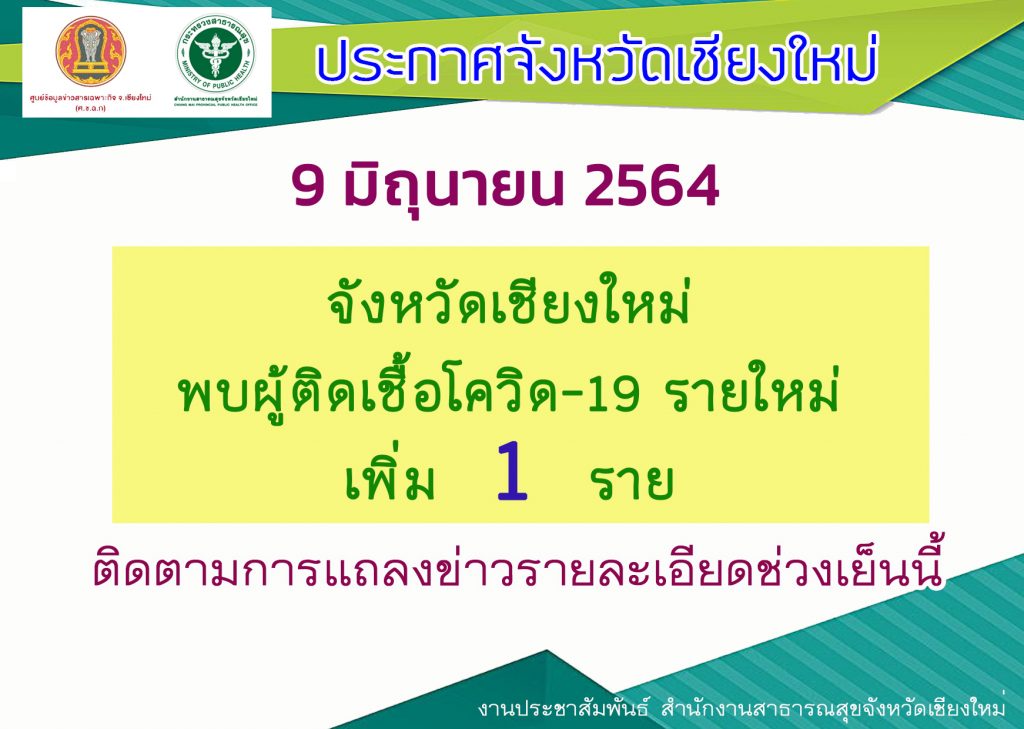 The Covid Response Centre has announced today that only one more person has been identified as testing positive to the virus today.
As to the Chiang Mai Central Prison, today is the tenth day in a row where there have been no reported new cases. Of the 3,817 inmates who have tested positive this year, 195 remain under observation or treatment. A total of 339 inmates have reportedly remain negative after testing.
Of the 4,107 people in Chiang Mai (outside the prison population) who have tested positive, 4,022 have returned home and 59 remain in various hospitals.