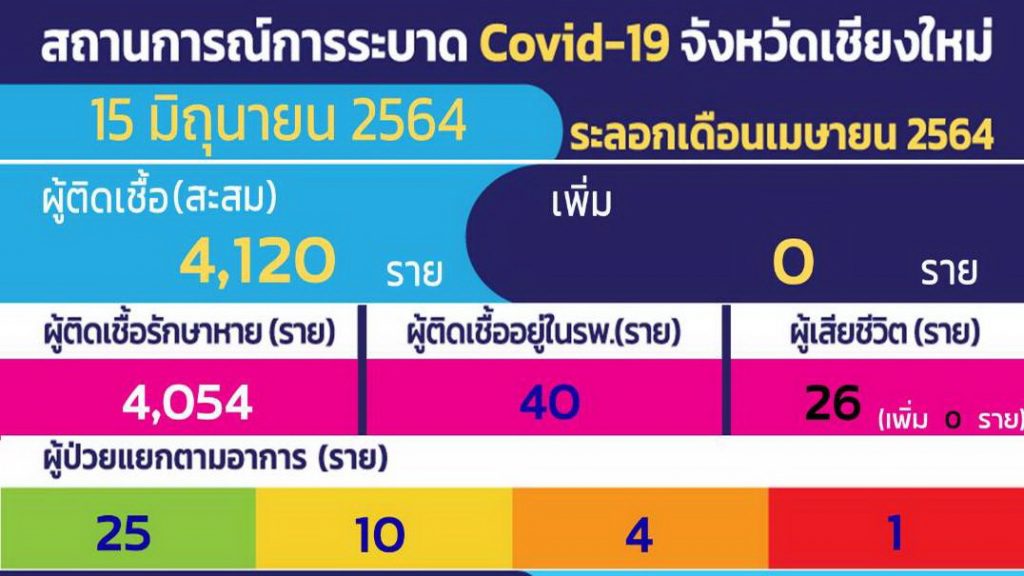 The Chiang Mai Covid Response Centre has announced today that the situation continues to improve in Chiang Mai.
Only one person was identified today as Covid positive, bringing the total number of those having been infected in Chiang Mai to date to 4,120.
Of those, 4,054 have fully recovered, 40 remain in hospital and 26 people have died.
While the centre asks everyone to remain vigilant, it says to expect restrictions to loosen over the coming weeks.