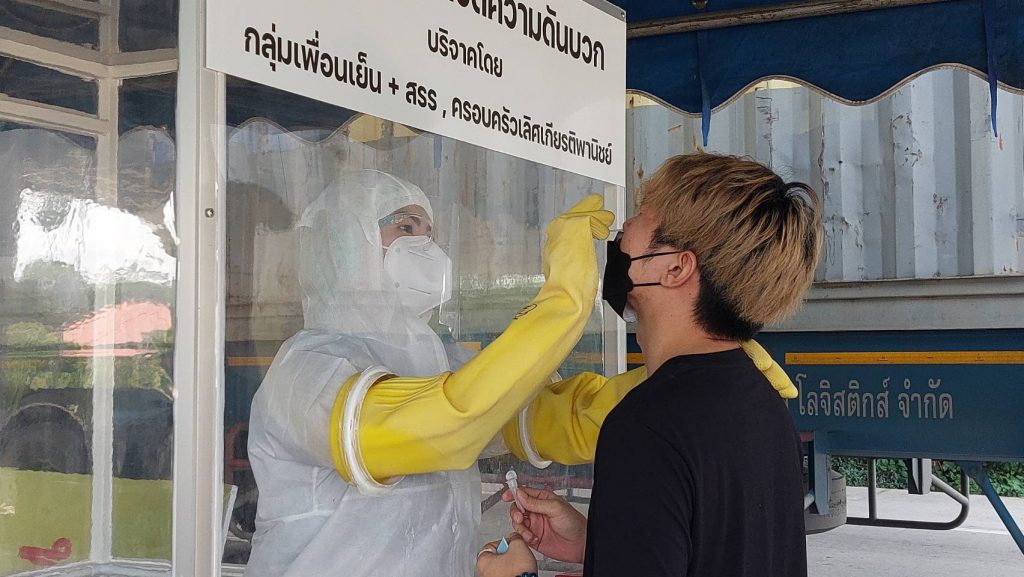 Various government departments came out to tell the media yesterday that the Superhighway Road into Chiang Mai by the Saraphi Intersection is being tightly controlled in order to check all incoming vehicles into the city.
A panel of representatives from the army, the police, local administrative bodies and the public health office have all come out to inform the public that strict measures are being taken, while social media reports by people who have driven past these checkpoints tell a different story.
"My wife and I drove up from Pattaya two days ago," said one expatriate who wishes not to be named. "We slowed down at every stop from Lampang to Chiang Mai, but no one stopped us. There was one stop where we were asked our names and phone numbers but no one asked to check our temperatures."
In spite of these many anecdotes, officials insist that all inbound traffic from the 13 deep red provinces are being stopped and checked.
Authorities warn that anyone coming into Chiang Mai province from those thirteen provinces must check into the CM application as well as undergo a swab rapid test which will reveal results within 15-20 mins. To date two people have been found to test positive at road blocks.