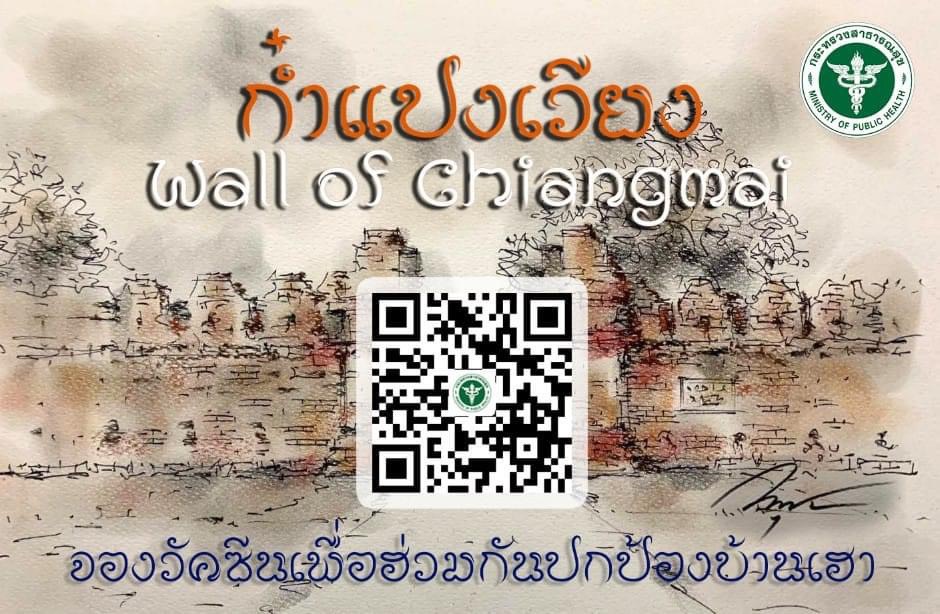 After its peak last month, the third wave of the pandemic seems to be getting under control here in Chiang Mai.
In May, Chiang Mai was reporting well over 50 cases per day on average, where as we have been in the single digits – some days even reporting zero – cases for a couple of weeks now.
According to the Covid Response Centre, there have been no more cases of death from the virus, with the number of people who have died so far here in Chiang Mai, 24. Of the 4,093 people reported to have been infected, only 83 now remain in various hospitals.  
The web page 'Wall of Chiang Mai', which was opened this morning at 9am for over 18 year old vaccine registration, however, crashed after just one hour, due too much traffic. According to the Covid Response Centre, the site will be up shortly and will ask people to simply register their names and phone numbers. A text notice will later be sent to their phones with an appointment date. Foreign nationals holding foreign passports, say the cente, will be able to register at the same place from the 3rd of June.
All sub-district hospitals and hospitals across the province will also soon be accepting registration, though the system is still overloaded and there are still jurisdictional overlaps and holes, said a rep of the response centre who went on to say that Mae Rim's Don Kaew Hospital has had to close its register due to this problem.  
The centre promises to continue to improve both its registration system as well as its communication as soon as possible.
Of the 774,266 people in Chiang Mai who have expressed interest in the vaccine, 190,685 are considered at risk and must be prioritised, he said.