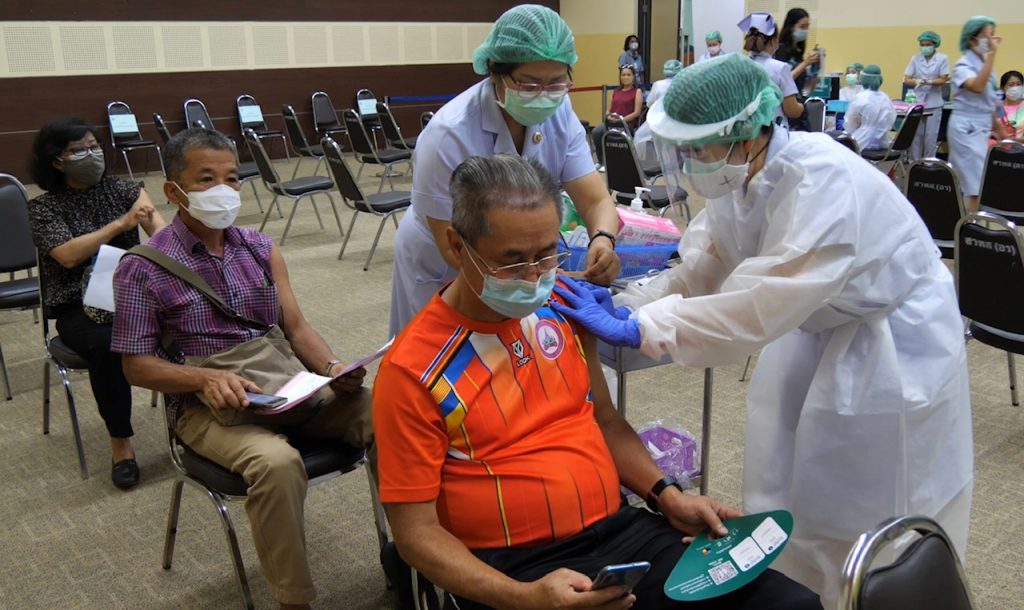 The Royal Flora was busy today with the first group of elderly people and those with one of the seven stated diseases lining up to get vaccinated.
Thongrian Chaikham, 82, was the first woman to be vaccinated with the AstraZeneca vaccine this morning.
Thongrain told CityNews that she was so excited she woke up at 5am today to get ready for her injection.
"I was quite nervous," she said, "but it hurt like an ant bite. I now feel so relieved as my risk has dropped significantly. I urge everyone to also get vaccinated. There is nothing to fear."
So far there have been no reports of any side effects.
This exhibition centre at the Royal Flora location, is part of the Nakornping Hospital's commitment to vaccinate 2,500 people per day.
Chiang Mai University's meeting hall also started opening up for vaccinations today, with a target of 800 shots per day.
In total, 46 vaccination centres in 25 districts across Chiang Mai will be vaccinating 7,000 people today.
A total of 30,000 people in the high risk group will be vaccinated this week, with 29,600 doses of AstraZeneca and 15,600 Sinovac currently available. The aim is to have all registered people in the province vaccinated within this month.