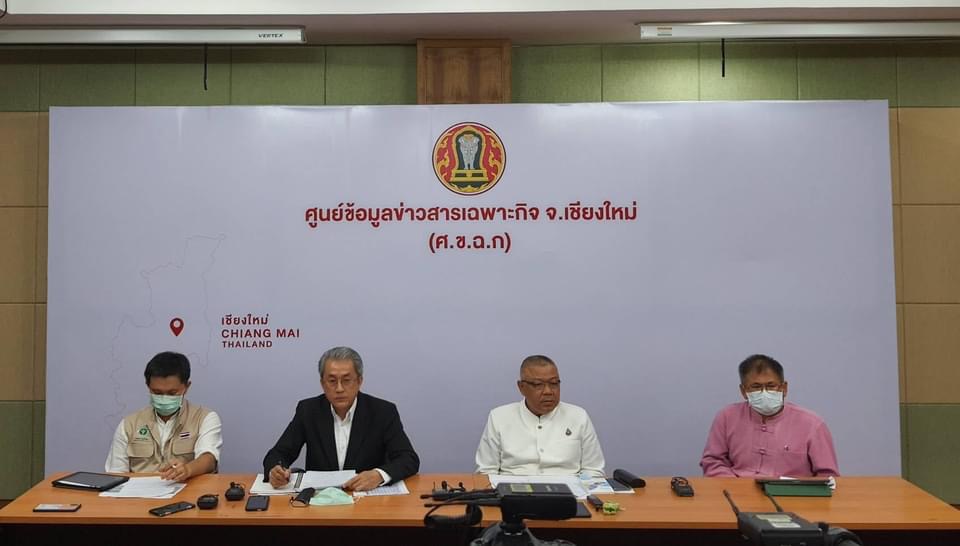 The Public Health office has officially confirmed that the latest patient in Chiang Mai to have contracted Covid-19 is a 29 year old woman. She is officially the 43rd person to have been confirmed to have had the virus in the province.
The woman lives in a condo near Central Festival and had returned to Chiang Mai via Chiang Rai from Myanmar on the 24th November. On the 26th of November she admitted herself to hospital for a test, which was positive. She is said to be in good condition.
Officials said that she took the Green Bus from Chiang Rai to Chiang Mai between 11am and 3pm on the 24th November, after which she took a Grab to her condo, the D Condo. That night she went with two friends to Kings Way Host and Karaoke.
On the 25th November she returned to her condo just after noon, taking a Grab to Central Festival at 3.15pm-3.24pm, entering the mall through the KFC entrance.
Between 3.26pm-3.29pm she was in H&M.
At 3.32pm, she used the SCB third floor ATM.
Between 3.39pm-4.22pm she dined at Shabushi restaurant.
Between 4.36pm and 6.45pm she watched a movie at Major Cineplex's screen 6
Between 6.47pm-7.16pm she was at Watson's on the 4th floor.
Between 7.23pm-7.42pm she went to the Food Hall.
Between 7.45pm-8.13pm she was at CDS
Between 8.15pm-8.24pm she was in a Grab heading back to her condo.
Contact tracing has identified 306 at-risk people so far, with 85 being at high risk. So far 102 have been tested, with 17 results so far all negative. All of the high risk contact people will be quarantined. All are being closely monitored.
Everyone who may possibly have been exposed are asked to self-quarantine at home for 14 days and to contact authorities for tests.
Call 084-8053131, 084-8052121
Everyone is asked to maintain their social distancing and all other recommended preventative measures.