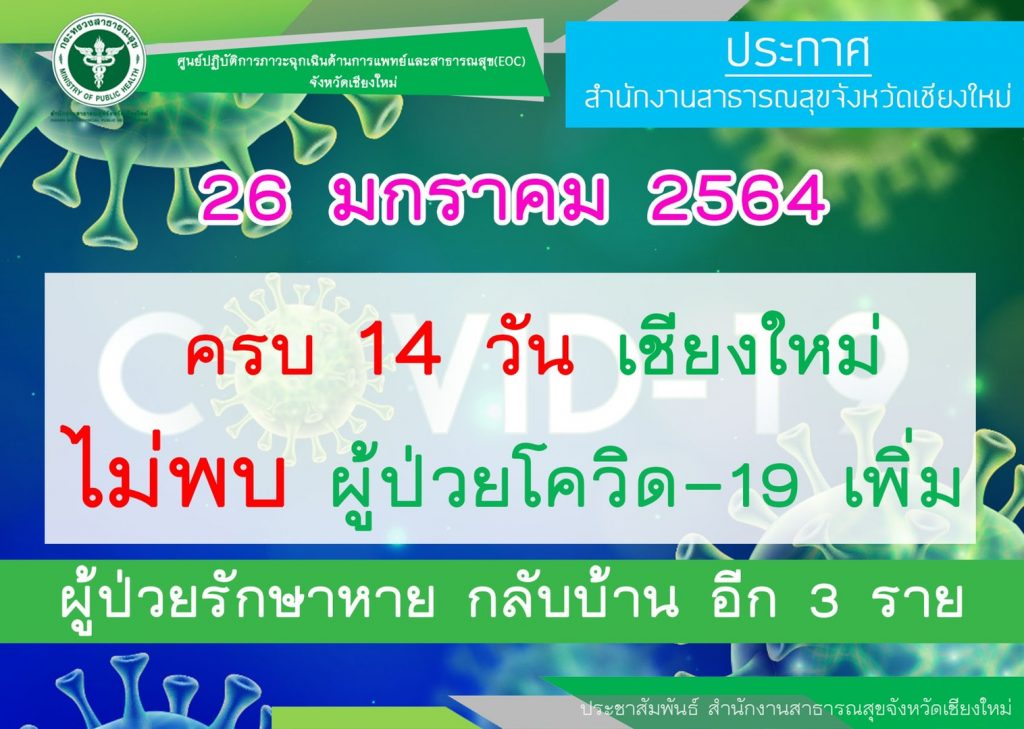 Now that it has been a fortnight since the last person was diagnosed with the virus, the governor of Chiang Mai says that authorities are planning to kickstart the economy while putting in safety measures for the public.
Out of the 23 people who had contracted the virus over the holiday period, 22 have now gone home, with one remaining in hospital.
The public health office says that it is satisfied with Chiang Mai's efforts to contain the virus and that entertainment venues will reopen at the end of this month, as planned. However, the municipality has been tasked with enforcing new measures for air ventilation which all venues must comply with.