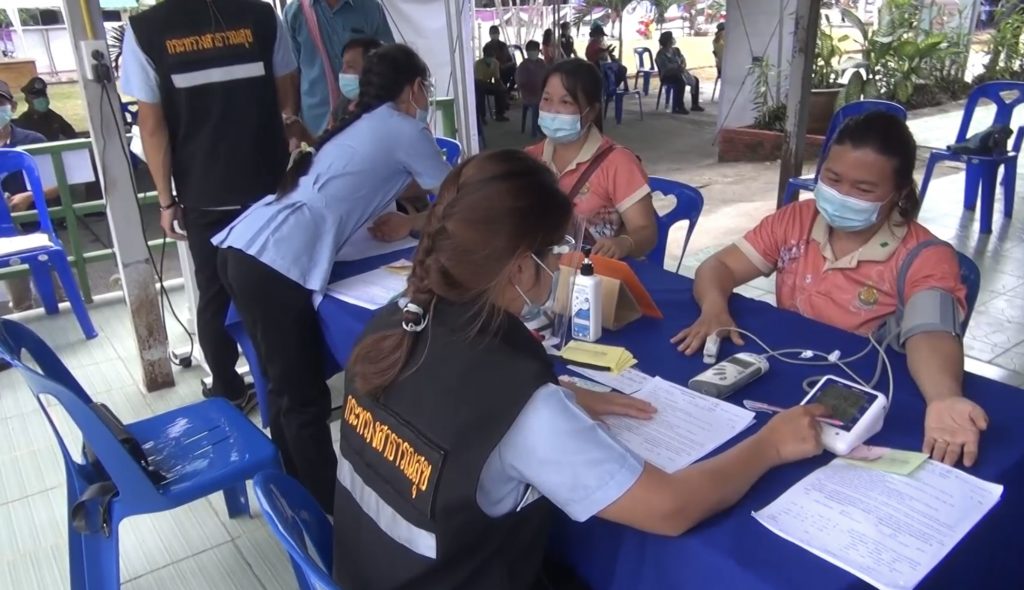 Chiang Mai's hospitals have been busy today with thousands of people making their vaccination appointments, on the second day of the public vaccinations.
The governor of Chiang Mai, along with entourage, visited some remote communities, to ensure that those living far away from hospitals and clinics are able to access the vaccine.
"We were concerned about areas such as Omkoi, where some people have to travel up to three hours to get vaccinated," said Governor Charoenrit Sanguansat, who had ordered the Omkoi district hospital to set up more remote vaccination centres for ease of access.
Following the governor's order, Mae Teun sub-district in Omkoi saw 224 doses of the vaccine administered today.