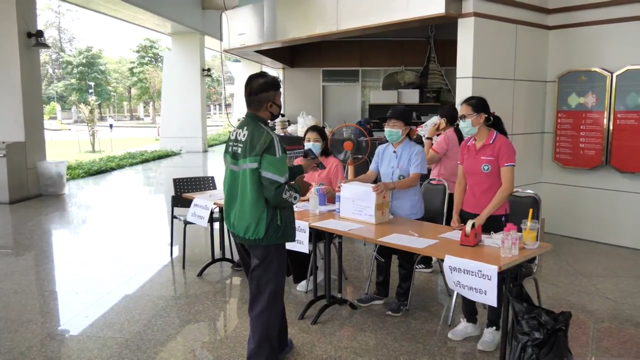 A steady stream of necessities and even comfort goods have been arriving at the convention centre field hospital, as people across Chiang Mai send donations to help those quarantined.
Both private and public sectors have been donating goods and consumables in large numbers, some by themselves, but mostly via delivery services.
In a clever use of the delivery services, people may stay at home and simply order donated goods to be delivered to the needy without having to expose themselves to risk.
Food and drinks are accepted at the convention centyre between 11.30am and 3pm daily.
The convention centre will have 2,000 beds prepared this week to support the increasing number of people requiring quarantine, with Chiang Mai University having prepared 300 beds and the army vocational training centre adding another 120 beds.