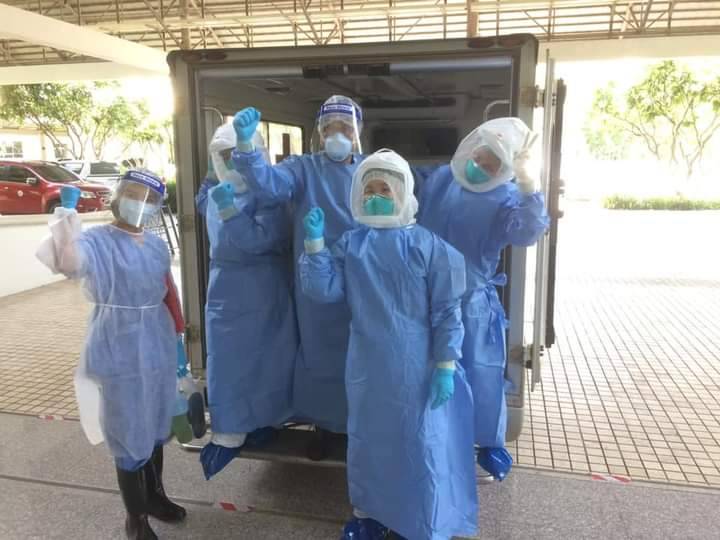 The director of the Chiang Mai Field Hospital has announced that the last two patients will be returning home on the 9th June, with the area being cleared soon after and returned to normal use by the International Conference Centre.
The field hospital opened to house Covid-positive asymptomatic patients on the 9th of April as the third wave hit Chiang Mai and has, to date, cared for 2,500 people. Today only eight people remaining, with two being released today, five tomorrow and the last two the day after.
The area will be fully sanitised before being returned to the convention centre.
Chiang Mai still has 100 beds across various hospitals ready to take on any more patients, and medical personnel are also on call at all times, though it is hoped that the situation is soon to be back to normal.
All donated equipment is to be inventoried and later redistributed to various hospitals across the province.