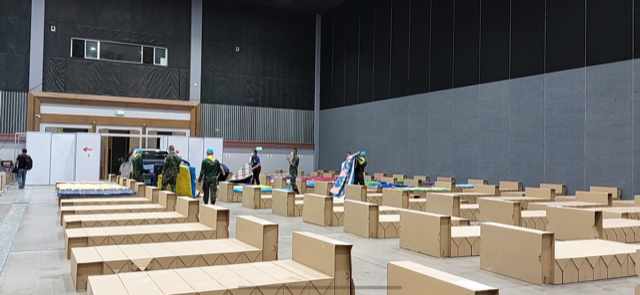 The Chiang Mai Felid Hospital at the convention centre's 250 beds are rapidly filling up, said the Covid Response Centre earlier today. It is now preparing an extra 900 beds in anticipation of this growing wave.
The centre announced that today a further 47 people in Chiang Mai tested positive for the virus, bringing the total of people hospitalised to 579. Currently there are 205 people in the field hospital.
Authorities say that they are also preparing more medical equipment and updating supplies as well as having organised 80 medical professionals to be on rotation for the duration.
Of those hospitalised 80% are asymptomatic or have very mild symptoms. Of the total number 20% are children.