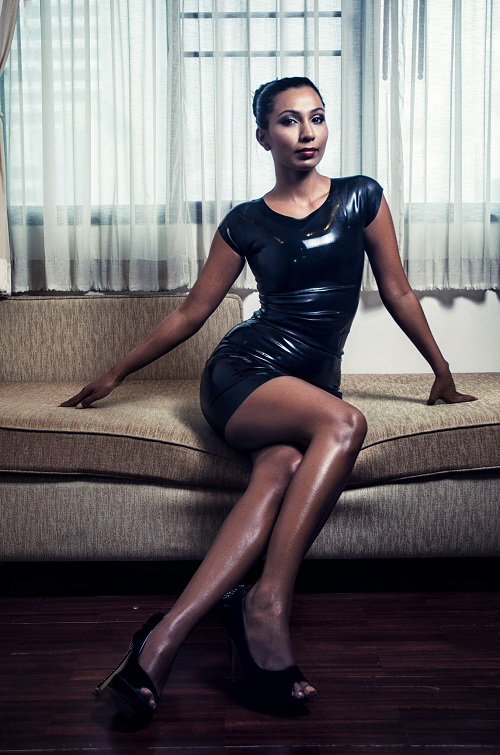 Days are hot and wet in any tropical place during Summer. Weather like this in Chiangmai makes for a lot of cozy wining and dining which enables us to wear our cutest summery ensembles.
The looks presented this Summer will be a lot of black and white and metallic, although no Summer is complete without bright and happy hues as well as patterns like stripes and dots. MANGO at The Central Airport Plaza offers some great choices and they fit those of us who aren't a typical Thai-sized zero. Shorts with cute tops and tees are chic as well comfi at the same time. If you want to add a bit of a feminine touch, choose pretty short summer dresses and maxi dresses in vibrant prints such as stripes or dots.
For men nautical is a perennial menswear trend that rises to prominence each Spring and Summer. Short sleeved shirts are a big hit in Summer materials such as linen, and the good news is that they are even available at Uniqlo at The Promenada Mall.
Sometimes it really is too hot for anything other than a t-shirt and a pair of shorts, but that doesn't mean it has to be ordinary. Even a polo-shirt can be an instant upgrade and they are just as versatile.
In case you want to beat the heat in a more kinky style for some night time clubbing, ladies don't hesitate to invest in a PVC or faux leather mini-skirt, dress with top or skin-tight legging. Belts or a waspie are a great accessory to give you a figure hugging waist and are widely available.
Wishing you all a cool and dry Summer.
/* Style Definitions */ table.MsoNormalTable {mso-style-name:?; mso-tstyle-rowband-size:0; mso-tstyle-colband-size:0; mso-style-noshow:yes; mso-style-priority:99; mso-style-qformat:yes; mso-style-parent:""; mso-padding-alt:0cm 5.4pt 0cm 5.4pt; mso-para-margin:0cm; mso-para-margin-bottom:.0001pt; mso-pagination:widow-orphan; font-size:11.0pt; mso-bidi-font-size:14.0pt; font-family:"Calibri","sans-serif"; mso-ascii-font-family:Calibri; mso-ascii-theme-font:minor-latin; mso-fareast-font-family:"Times New Roman"; mso-fareast-theme-font:minor-fareast; mso-hansi-font-family:Calibri; mso-hansi-theme-font:minor-latin; mso-bidi-font-family:"Cordia New"; mso-bidi-theme-font:minor-bidi;}