CityNews – On August 8th, a university student that accidentally crashed their motor vehicle into the moat was rescued by a bystander who helped them eject from the vehicle before it was submerged.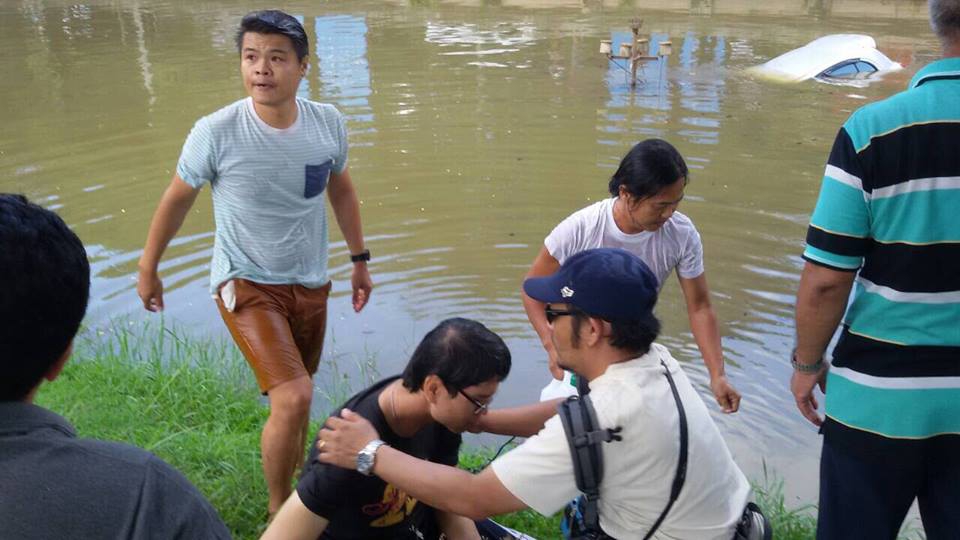 A White Nissan March, which was parked in front of Ruam Jai Kai Yang was observed pulling out in the direction of Chiang Mai Ram hospital, it then collided with a songthaew and proceeded to crash into the moat water. The bystander rushed to the aid of the driver, and assisted them in exiting the vehicle before it was too late.
Officers have yet to secure many details about the driver and the incident, as the driver was in a stage of shock at the time of the accident. Officers recorded what they could, and will further investigate the accident.