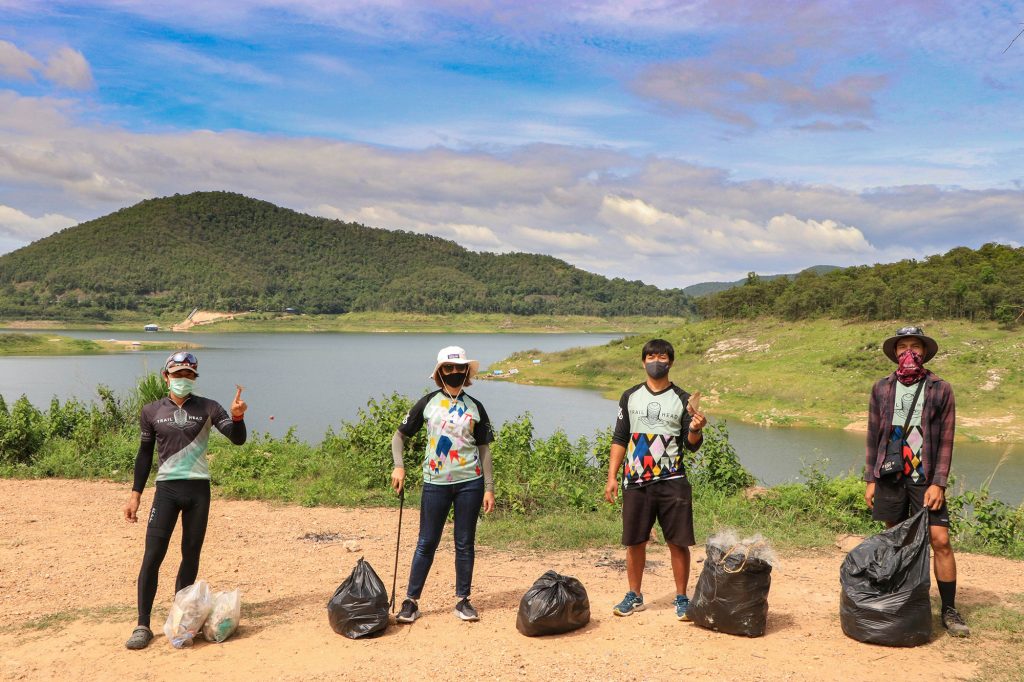 Trailhead Thailand, a tour operator offering mountain biking, hiking and kayaking tours, has, since its inception, supported rural communities as well as environmental projects around Chiang Mai.
Despite the challenging conditions in the tourism industry this past year or so, Trailhead Thailand has continued with various projects, from supporting firefighting efforts in the dry season, tree planting in the rainy season, to the most recent litter picking event held on the 24th June at Mae Kuang reservoir.
Trailhead Thailand recently launched its 'Sunset Splash & BBQ' kayaking tour, which takes place at Mae Kuang and has become very popular among locals and domestic tourists. Unfortunately however Mae Kuang does have somewhat of a litter problem and whilst time is spent on each tour cleaning up the area it was decided that a dedicated clean up event would have more impact and hopefully inspire the locals who use the area on a daily basis to maintain the clean environment.
The Trailhead Thailand team spent the morning of the 24th walking the banks of Mae Kuang picking up a variety of garbage, from plastic bottles, beer bottles to discarded fishing gear and it didn't take long to fill several bin liners of garbage. Thankfully the weather remained dry and the team enjoyed the fresh air and pleasant scenery during the mornings activity.
For those interested in the Sunset Splash & BBQ tour, Trailhead Thailand offers 1 hour of kayaking on the Oru folding kayak, followed by a delicious lakeside BBQ watching the sun go down. The activity is suitable for people of all ages and abilities and all equipment and insurance is included. Please visit www.trailhead.co.th for more details.