In an extract from her poem 'Childe Rolandine', the English author and poet, Stevie Smith wrote,
"It is the privilege of the rich
To waste the time of the poor
To water with tears in secret
A tree that grows in secret
That bears fruit in secret
That ripened falls to the ground in secret
And manures the parent tree
Oh the wicked tree of hatred and the secret
The sap rising and the tears falling." 
Smith's poem is written from the perspective of the eponymous Childe Rolandine, a female reimagining of Childe Roland, the protagonist in Robert Browning's bleak 1855 poem, 'Childe Roland to the Dark Tower Came'.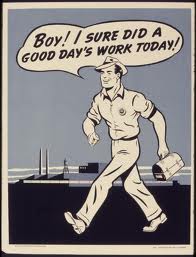 Stevie Smith's 'Childe Rolandine' is a study in the narrator's hatred and despair at the oppression she feels as an artist working as a typist for a rich employer… but she could also have been describing zero-hours work contracts…
Zero-hours contracts are a relatively new employment phenomenon, certainly in terms of their prevalence, which allow employers to hire staff but with no guarantee of set working hours in return.
If you accept a zero-hours contract you may receive a call on a Wednesday evening advising that you are required to work for four hours on Thursday morning. You might receive a call on a Friday lunchtime advising that you are required to work for 40 hours next week. Or you may not receive a call at all, in which case you carry on waiting for that phone to ring.
In April, the Office for National Statistics published new figures, that showed more than a million people are now employed on zero-hours contracts, which is around 4% of the entire UK workforce.
Major organisations such as the JD Wetherspoons pub chain, Cineworld, Next, McDonalds and Sports Direct are amongst those who employ many of their staff on this basis.
For these employers, and many others like them, zero-hours contracts allow them to take on a pool of people for deployment when needed without the fixed salary overheads and benefits that full time contracts demand.
Zero-hours contracts are also good news for Government too, especially for the Department for Work & Pensions, because people retained on them count as employed even though in real terms they may not be working at all from one week to the next.
So, great for Government and great for employers, but as is often the case with schemes that benefit the latter… not so great for employees.
The core problem for those employed on a zero-hours contract is obviously the lack of financial stability that they offer – how can you even begin to make plans when you have no idea how many hours you will be working tomorrow, next week or next month.
In addition, employee benefits such as sick pay and holiday entitlement are more vague or non-existent based on contract durations and possible breaks in them.
Whilst obtaining credit, such as loans and mortgages, also becomes much more difficult.
But it's not all doom and gloom when it comes to zero-hours contracts…
Recently published figures have shown that a former senior Government adviser, Sir Ken Knight, collected more than £50,000 of taxpayer money against his zero-hours contract to carry out an independent review into England's fire service authorities.
Mr Knight was paid £53,635 for the 119.5 days that he worked on his independent review between 1st January and 22nd June 2013.
Although it has to be said that Sir Ken Knight's experience of being employed in this way, may not be typical…