The working corner has some of the best cafes to work from and anyone who has ever taken their laptop out to work will at some point stumble upon soi 9.
Cafes
Marble Arch is a spacious cafe with a loose Brisith theme (including a red phone box), extensive drinks menu and big tables to spread you work (or course books on). WiFi is free but after an hour they will charge you to use the plugs. In the daytime the big glass window offers great people watching potential but in the evenings the tables are turned and you are the one to be watched!
Open: 9:00- 22:00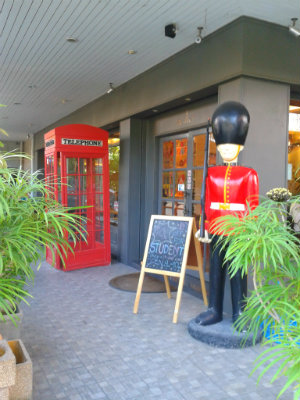 Tea tales – a cute cafe open late like its neighbours but offers a more sultry and oriental atmosphere. Tea is the key to this cafe with a wall of different types to choose from. Usually more empty then the other two cafes and sometimes noisy due to a friendly gathering of friends. In my opinion it is a lovely place to read and escape and not one to be contaminated with serious work.
9th Street – taking cafe to a new level 9th St. offers the worker a comfortable self contained work table complete with plug. They stay open until 23:00 and also serve alcohol after 5 in case you didnt want to drink coffee at 10pm! They are used to customers staring at their screens and I once met a friend for a chat in 9th street and other customers were unhappy with the noise we made talking – 9th street is not your traditional cafe…
Open: 8:30 – 23:00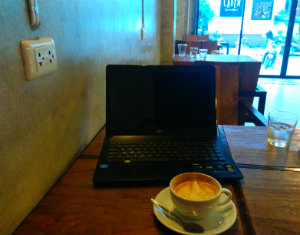 Websites:
Marble arch
Tea tales
9th street