This khao soy restaurant is set near the mosque in Wat Gate. At first I was thinking to myself that I would never find it, but it isn't that hard to get at.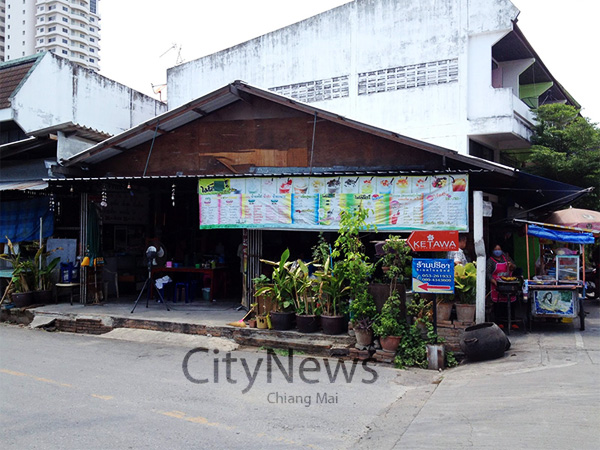 You drive along Bamrungrad Road and turn into the Sayuri Massage Parlour soi (I shouldn't be admitting that I know this place!), just as you drive past Sayuri, turn right and the restaurant is right there at the t-junction.
I had invited my wife to have lunch with me, but must admit was squirming a bit as we drove past Sayuri!
The humble restaurant is a small, clean house, easy to find a parking spot by the road and the owner is always there to greet you, selling food from the front of the shop. I find this a good indicator of a good restaurant. If they have enough customers to have to man the shop at all time, then they must be good. The same with bars, I always look out for the squid vendors outside a bar. If they are there stinking up the place, then the pub must surely be full!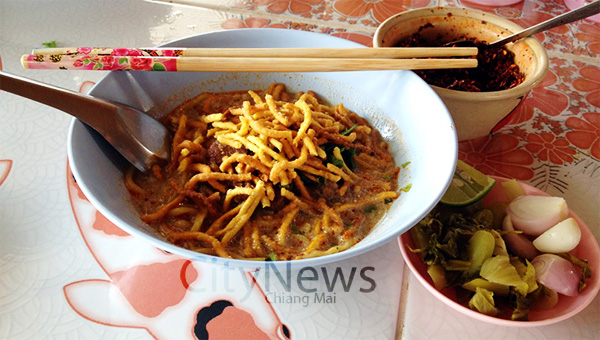 We ordered a beef khao soy each and some steamed wontons to get our juices flowing. The colour of the dishes was great, not too much coconut milk.
Khao soy originates from the Chinese Muslims living to the south of China, initially coconut milk was not used at all, but as we tend to do when we bring in other people's cuisine and turn it Thai, we added our own elements to the ingredients and it was Thai people who added the coconut milk.
So, the khao soy arrived and we had to add a dash of lime, a pinch of fried chili, some pickled cabbage and slithers of fresh shallots.
You also have the option of having the khao soy soup with different types of noodles should you wish for some variety.
Delicious, cheap and not hard to find…just don't turn into Sayuri!
No website, no phone, but great khao soy. Try it, you won't disagree?
For blog in Thai and more photos hit this word.