Holiday Spa Wellness and Salon
The unique Holiday Spa Wellness and Salon set in the revamped and newly launched Movenpick Suriwongse Hotel is a sanctuary of serenity in the bustling heart of the Night Bazaar area of the city, providing a multitude of wellness and beauty services in an elegant and contemporary setting.
This sleek and chic spa salon offers its guests privacy and exclusivity with its private massage rooms, whether it is for a traditional Thai massage, an oil massage or a foot massage. Single rooms as well as couples rooms are available, each decorated in the contemporary Lanna style with generously sized en suite bathrooms.
Skilled masseuses offer all levels of treatments, whether you simply want to close your eyes, listen to the gentle lull of soft Lanna music, breathe in the aromatic fragrance of essential oils and allow your weary body to be massaged and pampered, or you need some therapeutic work done on your aching muscles or tensed tendons, Holiday Spa Wellness and Salon's staff will tailor the experience to your needs.
Read More by clicking here.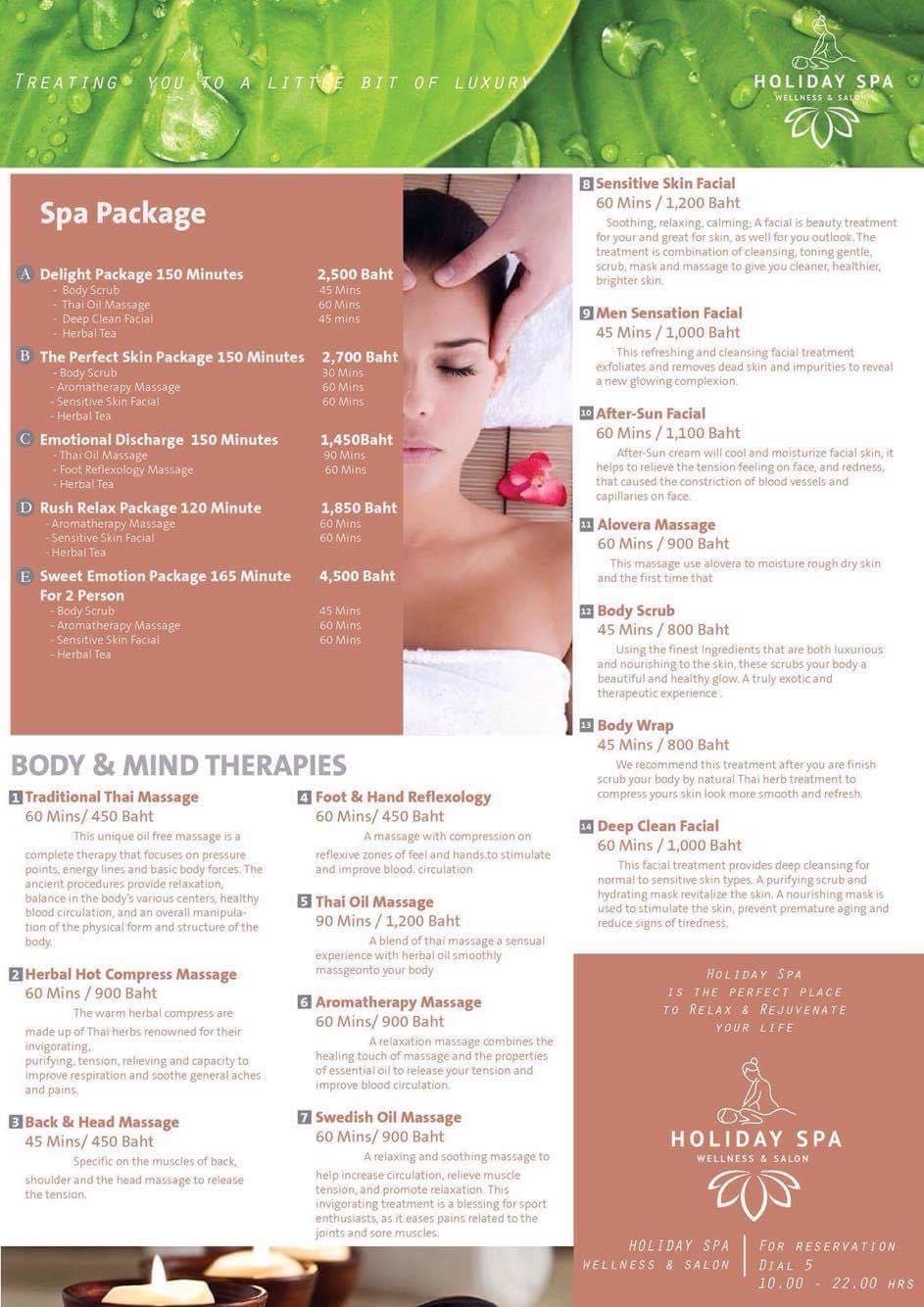 Location
110 Chang Klan Road Mueang Chiang Mai District, Chiang Mai 50100
Category
Day Spa, Health Spa