As a long running skincare brand passing from mother to daughter, Candy's Cosmetic is now expanding from its successful product line into a facial spa. With the belief that the face, like any part of the body, needs to be exercised and nurtured in order to maintain its health, a range of courses are now available covering diverse treatments to fit the individual's preferences, including face lifting, vitamin and serum treatments, cleansing, skin refreshing, gua sha lymphatic drainage, masks, scrubs and more. The spa, like the skincare products, are supplied from a cosmeceuticals lab in Bangkok, suppliers for hospitals and clinics nationwide, confirming its trustworthy value.
Going upstairs in their spacious, spotless, and bright store, customers will be introduced to a clean private area that features a leisurely vibe. First time customers are invited to try the facial nourishing course which covers all the basics starting from a gentle cleaning with aromatic rice milk to clear the skin, followed by a soothing scrub and a vitamin E serum massage, which then prepares the face for the gua sha lymphatic drainage using the flawlessly smooth texture of jade to make your own skin look and feel just as polished. Customers will then receive a casual massage on the upper part of the body during the 10 minute mask that comes after, and then finish up with a cold mask. For sensitive skin, you can notify the staff to use a gentle product that suits your needs.
After the course, customers can sit back and relax with a nice warm tea served with sweets. In the makeup room, peruse various brands of cosmetics to style up your fresh face. Courses start at 399 baht per hour.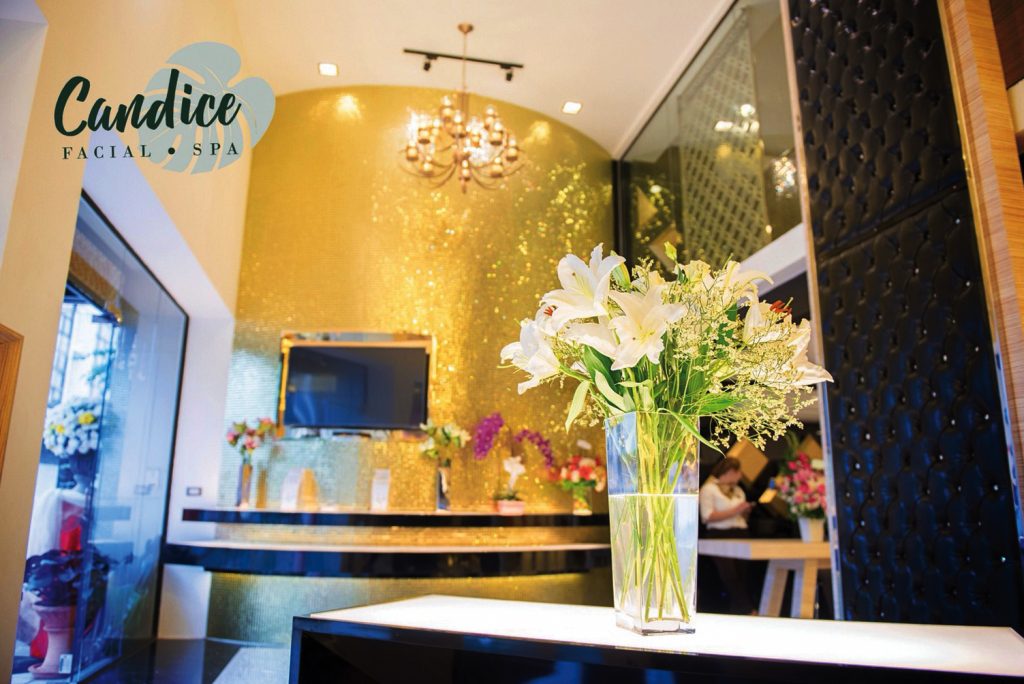 Open 11am – 7pm
2/9-10 Prachasamphan Road, T. Chang Klan (parking available at Le Dta'wan 456)
Facebook: Candyscos
Location
2/9-10 Prachasamphan Road, T. Chang Klan (parking available at Le Dta'wan 456)
Category
Beauty Clinic, Day Spa
Activity Type
Spa
Opening Times
11am – 7pm