Well, if you come and support our Citylife Garden Fair 2018 this year's recipients of your bidding, donations and raffle/tombola ticket sales will go to:
Six Chiang Mai based foundations/charities!
Special Olympics is global organisation that serves athletes with intellectual disabilities providing year-round sports training and athletic competition in a variety of Olympic-type sports for children and adults.
The funds will go towards the 2019 Special Olympics food/drink supply which is attended by 300 students who are physically and mentally disabled. It gives the students an opportunity to showcase their skills and help them gain confidence. This project will provide food and drinks over the 3 day period for all participants.
SWAN was founded in 1999 by a group of Shan women in Thailand, Shan State and along the Thai-Burma border seeking to address the needs of Shan women. This year the fair will be raising fund for the nursery school playground Koung Jor Camp.
This project will provide much needed play equipment for 120 students aged between 2-5 years. Currently the childen have access to a few donated toys but are lacking any outdoor infrastructure to develop their gross motor skills. Many of these children have had difficult upbringings and live in impoverished conditions, with family members affected by HIV. SWAN wants to encourage these children 'to be children' regardless of the dire situation they are in.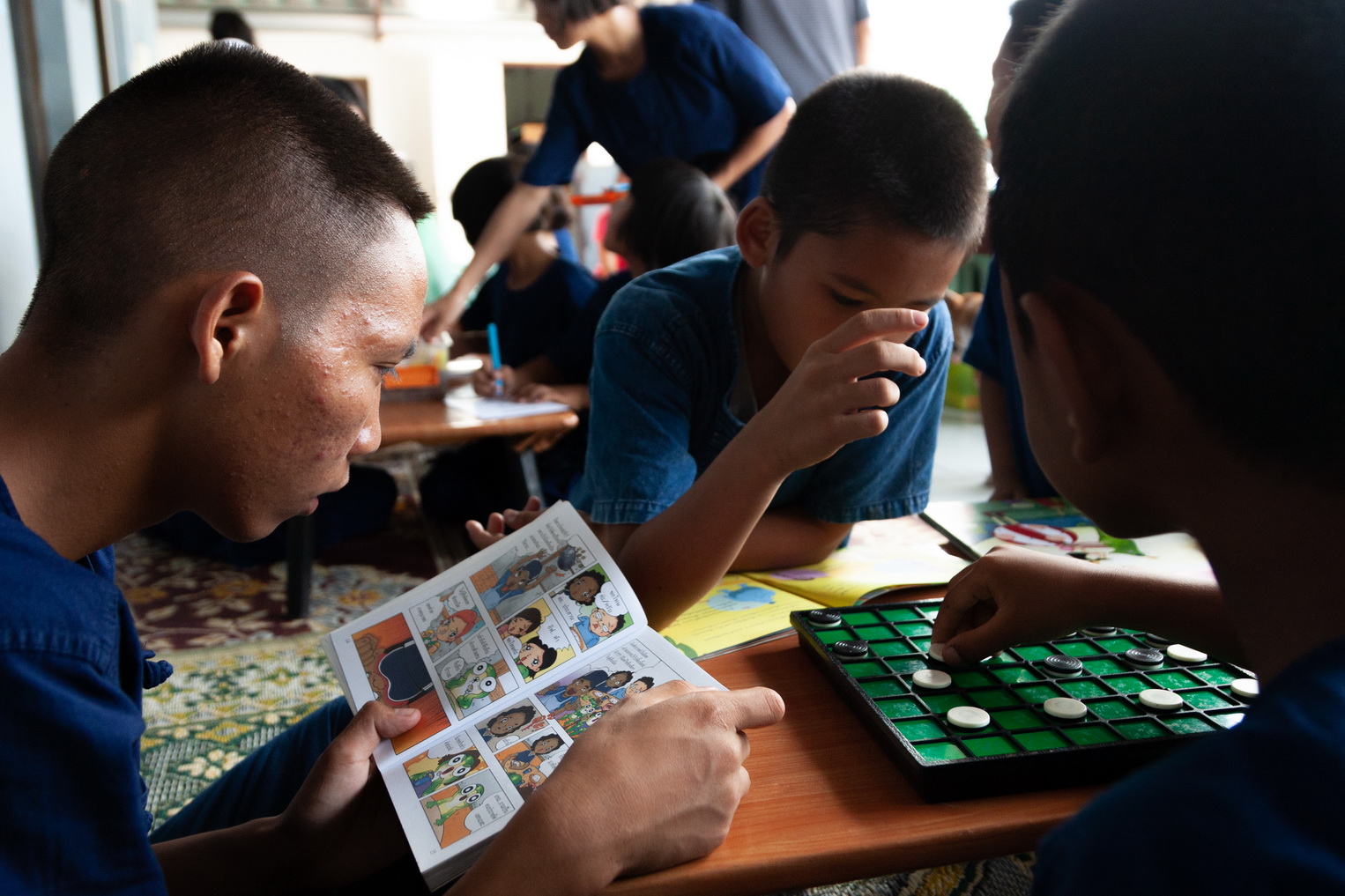 Bookworm runs Rang Mai Community Library in Phrao, Chiang Mai. It also provides mobile library service visiting schools, villages and homes across Phrao. Staff and volunteers conduct two to three outreach programmes per week and conduct fun activities with children.
Bookworm is working on the Universal Design Picture Books Project to assist the development of a universal picture book for every child with different needs: blind, non-disabled, autistic, interlectually disabled etc. Upon completion they will distribute 100 books to special schools and institutes for children with disabilities.
*Read our interview with the founder at The Blind Bookworm
A unique foundation that seeks out community-driven initiatives started by local people to benefit their community. It connects these projects with sponsors willing to fund these activities.
The foundation is planning on the Ban Nai Soi Community Learning Centre Mae Hong Son. This project is to build a stage/platform for several activities that support their works and therefore enhance the impact of the centre. It will be used for freshman ceremonies, educational competitions, internship presentations, graducation ceremonies and cultural performances. A very important goal of the centre is to involve the Thai community to facilitate integration and create an understanding between Thai, Burmese and minority groups.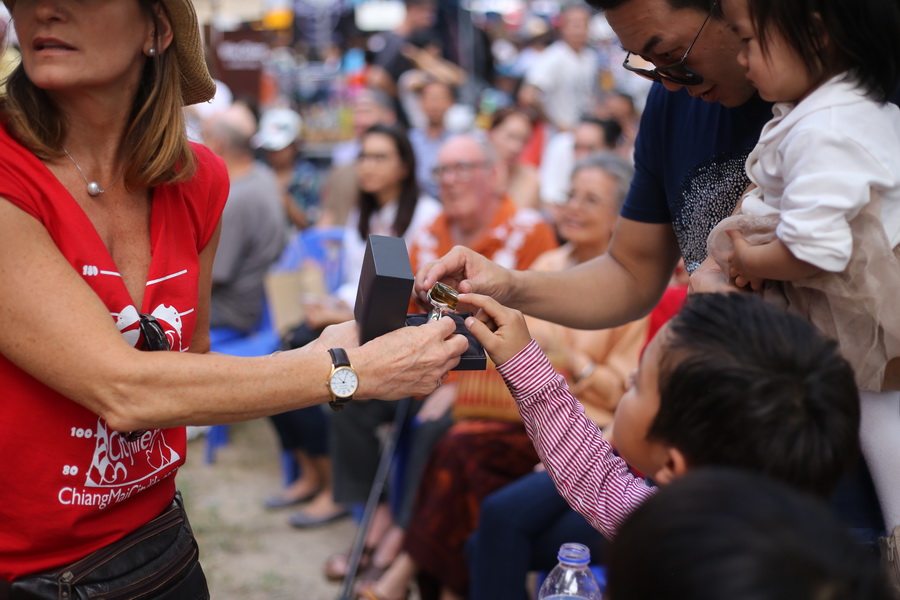 The foundation provides support to marginalised children from disadvantaged communities through access to basic services in education, healthy and safety. They are planning on expanding Dao training sessions to reach more women through the purchase of new sewing machines and a cutting table. These tools are critical in helping improve the women's sewing skills through practice, complimented by lessons in work responsibility and how to maintain machines.
The team is working together with local hill-tribe communities to bring their elephants home to the forest while working on the Community Beehive Project to supply a rural community adjacent to an elephant camp with two beehives and provide them with training as to how to produce honey. This project has twofold benefits: 1) Generates income for the community 2) Deflects elephants from entering into housing areas as the bees act as a repellent (so they do not need to be tied up).
We will be publishing each of their own story for you to get to know more about these incredible groups who are working for the good of the communities. They will also be at the fair so do not miss the chance of a great day of fun while being able to help out the community. ALL proceeds will go towards these projects.