It was some time in the seventies. I had mumps. My parents had dragged me to the National Museum on the Superhighway for the Pacific Asia Travel Association's gala dinner and all I remember was sitting on mats on the ground and being blown away by the most incredible show I had seen up until that point in my young life.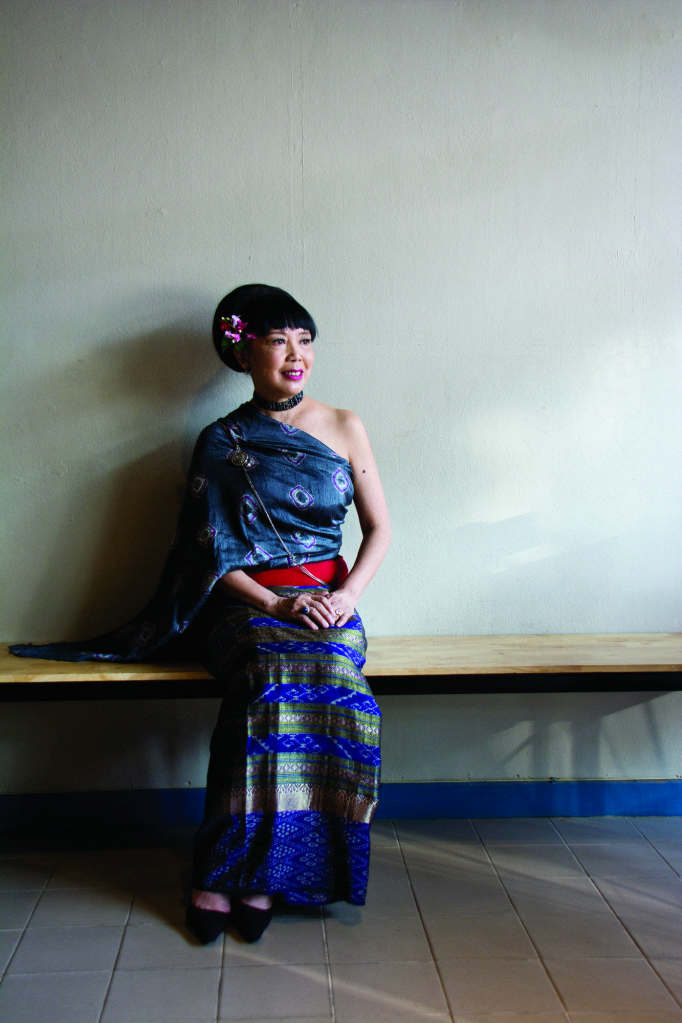 Men and women, barely clad, were dancing with fire, with extended gold nails, with candles, with smashing bamboos, rapidly changing dancers, outfits and performances. I remember the whispers afterwards, "scandalous", "ruination of Lanna culture" and "a new era", were some of the terms being bandied around.
This was the show that marked the renaissance of Lanna culture as we know it today. And Chaisakran 'Aum' Nakkabunlung was one of the mesmerising dancers I recall from that day.
Today Chaisakran is the 58 year old owner of Sbun-nga Original Company, a performing troupe which tours the world as well as owning one of the largest collection of textiles in Thailand (coveted by the Smithsonian as well as numerous museums around the world). She is a cultural ambassador frequently working for TAT and the foreign office to showcase Lanna's best to the world and is considered by the many generations that have come after her as one of the handful who led the charge to modernise what was once a dormant and nearly forgotten Lanna culture.
"Born in Lamphun, I came to Chiang Mai to attend Regina Coeli School, the finest girls' school in the north," she told me as we sipped cappuccino in her son's new coffee shop, Sit a While on Nimmanhaemin. "Thankfully the school taught me a solid foundation in dance, history and culture and by the time I attended Rachamangla Techno (Chiang Mai University's Fine Arts Department was yet to be founded at that time), I knew that my interests lay in anything cultural. In my first year there I also met Akadet, my husband, and we have worked together, founding our company together, for nearly 40 years now, though he prefers to produce and direct, while I am often in the spotlight."
"It was an exciting time then as Ajarn Vithi Phanichphant had returned from his studies abroad with all sorts of new ideas. We used to study with him, go to parties at his house, and even sleep over. We would be drinking and he would bring out some ancient text to discuss or we would sit and look at his collection of antiques and our group of students were soon absorbing not only Lanna culture and history, but new ways of seeing the world."
As the group of young entertainers and cultural warriors gained local fame, Ajarn Vithi was asked to organise the entertainment for PATA, in those days one of the events of the year.
"We all began to do our research and brainstorm ideas. We thought that we didn't want those long traditional dances that you see at many khantoke shows. We wanted to entertain, we wanted to design our own clothes while being as true as possible to history. So we had classical dance instructors teach us, but we also created our own performances, making them shorter, more dramatic and exciting to watch. In the old days they all went topless in Lanna, but we knew we couldn't get away with that, but we also didn't want to dress so conservatively, a central Thai influence which didn't reflect Lanna culture at all, so we compromised and went for risqué. We tied textiles around our breasts, leaving our shoulders and midriffs bare. The men only wore material tied around their bottom bits, we even hand-painted fake tattoos onto stockings for them, and we modernised many rituals and routines."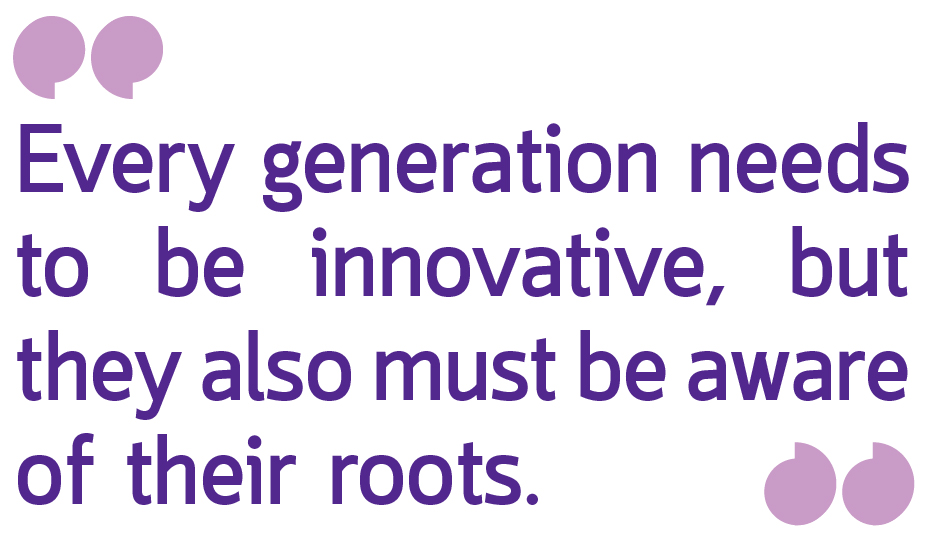 Chiang Mai, in fact Thailand, was abuzz: nothing like this had ever been seen before. The group was accused of destroying culture and propagating sin. But there were also supporters, those with vision, and it was these patrons who saw the potential of the group of young artists and began to send work their way. Soon they were touring the world and had spawned a modern Lanna cultural revolution, from whose footsteps current generations of performers still follow.
"Our first trip abroad was to Osaka, Japan," Chaisakran recalls fondly. "It was so exciting. We practiced, choreographed, mixed, cut and contemporised traditional dance, making them short and snappy to keep the attention of the international audience who were until that point more used to meandering Thai performances. We also designed all sorts of great new outfits and accessories. The audience was electrified. Once we had seen Thailand through the lens of the international community we really began to push it and we felt that we were reviving our culture by infusing it with modernity, not killing it as some accused us of."
"We have since performed in over 40 countries, this year we have ten shows abroad starting with Mexico next month. A regular gig we go to is to entertain 100,000 Thai labourers during Songkran in Taiwan. They are so appreciative of us being there that sometimes nuggets of gold are thrown on stage for us!"
The accolades the Sbun-nga Original Company has garnered are too numerous for these pages, suffice to say they have won national and internation awards, been featured in Hollywood movies as well as having performed for royalty.
Chaisakran is humbly proud of her role in the resurgence of Lanna's renaissance, and says that there are many troupes today doing fantastic things. She does caution people to study history and culture as a foundation, as only when you understand the past traditions can you effectively adapt and modernise them. "Many outfits and performances today are just too much, I don't know where they get their ideas from, but there is no root in Lanna tradition. Massive gold tiaras and crowns, glimmering long robes and all sorts of accessories which are just made up without any context. I have no say in this of course, but would like to urge people to take a moment to study. Every generation needs to be innovative, but they also must be aware of their roots."
My childhood memories include many events featuring Chaisakran, her husband and Ajarn Vithi, they were my childhood idols during a time of cultural scarcity here in Chiang Mai. Much of what we take for granted today: kad mua, Lanna weddings, contemporary Lanna costumes and dance, are a direct product of the creativity and joy of this group of friends.
Chaisakran is currently showing some of her collection of textiles at Promenada Resort Mall on the first floor of Building B next to the Mix restaurant. She will change exhibitions every three months and urges anyone interested to visit for free.