From 2015, Thailand had entered the Asian Economic Community (AEC) as part of developing towards a unified ASEAN community. With borders with Burma and Laos not far from Chiang Mai, it is unsurprising to learn about the rich trade history that Chiang Mai has with our neighbour states. Today, these trade routes are growing, along with more modern forms of industries such as tourism. One part of Thailand that is rarely visited is the long, sprawling borders with Burma, something which both the Thai and Burmese tourist offices are keen to promote, especially the village of Keiw Pha Vok in Chiang Dao, Luck Teng village of Wiang Haeng and San ton Doo village in Mai Ai. Welcome to the new era of Thai-Burmese border tourism.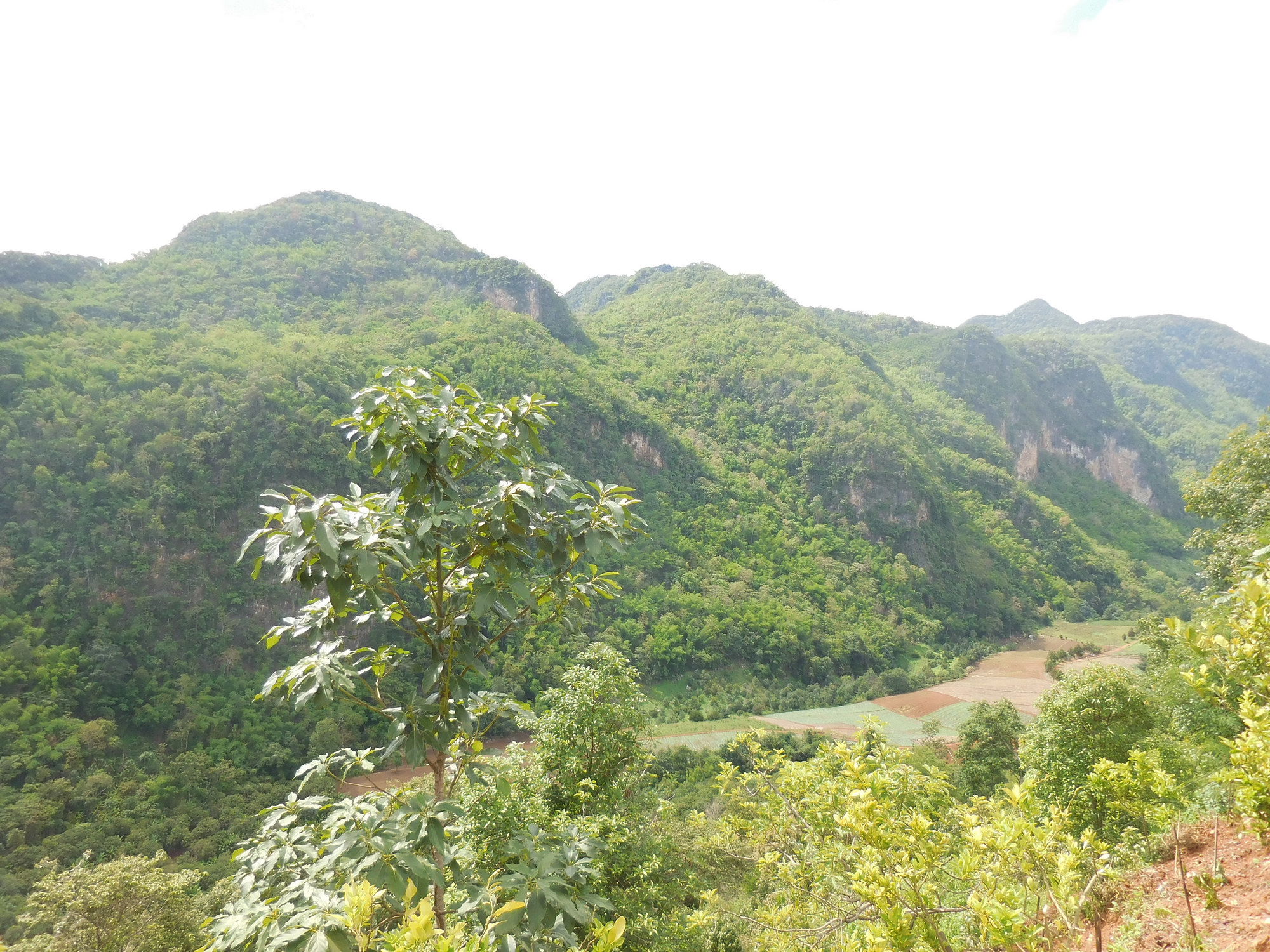 Natural tourism is becoming more and more popular, with people escaping big cities like Bangkok and even Chiang Mai to venture into the unknown, breathing in the fresh mountain air in places like Pai and Mae Hong Son. Yet for some, even these places are becoming too populated, and just not natural enough.
Why not head just a few hours out of these places and head straight for the border. Luck Teng border is in Piang Luang sub-district, Wiang Haeng district, and just 156 kilometres distance from Chiang Mai. With sheer slopes from tight, winding roads, and a traditional culture flowing throughout, this village is home to both Shan and Karen people along with a handful of Yunnan Chinese too.
In the past, Luck Teng border was a rich trading hub, and people easily crossed the border without any hassle and often without any visa or identification. Now of course, passports, visas and payments need to be made if you wish to cross over to Burma, even though there is little on the other side.
Keeping on the Thai side however, can be just as fascinating and beautiful. Just 500 metres from the border crossing is Wat Fah Wiang Inn, a building packed with Burmese art open to visitors to enjoy and admire some of the area's most stunning pieces of artwork. In fact, the Inn itself is built across the border, with the chapel in Burma and the pagoda in Thailand. It's local name is the 'temple of two lands', and is famed for its green surroundings, the ignoring of boundaries and of course it's art.
The next village down hosts a beeswax image of General Konjeang Chanasuk, the Thai Yai leader who led the Thai army against the Burmese in 1969, the day he would lose his arm. In fact, the whole area is packed with history, with other places on the must visit list being Wat Phra Chao Saen Hai, Wat Phathat Wiang Haeng and a 400 years old rest area for King Naresuan.
Before the sun fully sets, check into the Rim Doi Resort in Chiang Dao, located not too far from Wiang Haeng but is peaceful, luxurious and set inside a cove of trees and greenery. Lay your head and enjoy the night before waking up and moving on, this time to pay respects to King Naresuan.
A statue of the ancient king stands tall and proud in Mueng Ngai, next to a pagoda with four doors with ancient latches, built during Thailand's ancient independence celebrations. You can even tour his royal residence if you so wish.
For something a little less regal, head down to the Pong Ang Hot Spring for a bath in the naturally warm waters, and relax among wildlife before setting up a tent and camping for the night.
One place that everyone touring the area must visit is the Muang Na checkpoint that leads into the Arunothai village, where the Keiw Pha Vok border is located. In this village, most of the families are Chinese, moving to the area with the Chinese National Army under General Li Wen-Huan many years ago. Now the families and their children live on the Thailand side of the border as legal immigrants.
Although the Keiw Pha Vok border is now closed for people wanting to enter and exit the country on either side, there is still a working office that tourists can visit. The border is close to the forest reserve Arunothai village, along with the Burmese city of Tuan.
The Pha Daeng viewpoint is by far the best place to view the entire Muang Na sub-district and across lots of Chiang Dao, which also overhangs a view of the Thai Thavon village. Check into the Doi Ang Khang, a natural resort that is only open during rainy and winter seasons. This is a perfect place to see and enjoy the morning frost, something difficult to come by in Thailand.
Another border town worth a visit is that of San Ton Doo of Mae Ai. 174 kilometres from Chiang Mai along highway 1098, this border is again closed, but has one town in Burma called Yon that is open for tourists to visit if they so wish.
Near the Kok River and Thaton temple, this border town is another gem of culture, tradition and beauty. The temple has a towering nine floors, each filled with holy artifacts and such that you can pay respect to. On the eighth floor sits the Phra Chedi Kaew, a giant glass pagoda that is famous to the area.
This town also offers Kok river cruises, local market shopping at Huay Luek market and royal project shop.
If you are interested in travelling to any of these locations, feel free to contact the Chiang Mai Provincial Office of Tourism and Spots by calling 053 112325-6 or sending an email email: chiangmai@mots.go.th and contact coordination project at 087660 2772 or email: pps.cmice@gmail.com.