Whether you're looking for a luxurious restaurant of impeccable taste and design, a barely minimal grunge café or the burst of shameless exuberance that is this art café and restaurant, we've got you.
The Bridge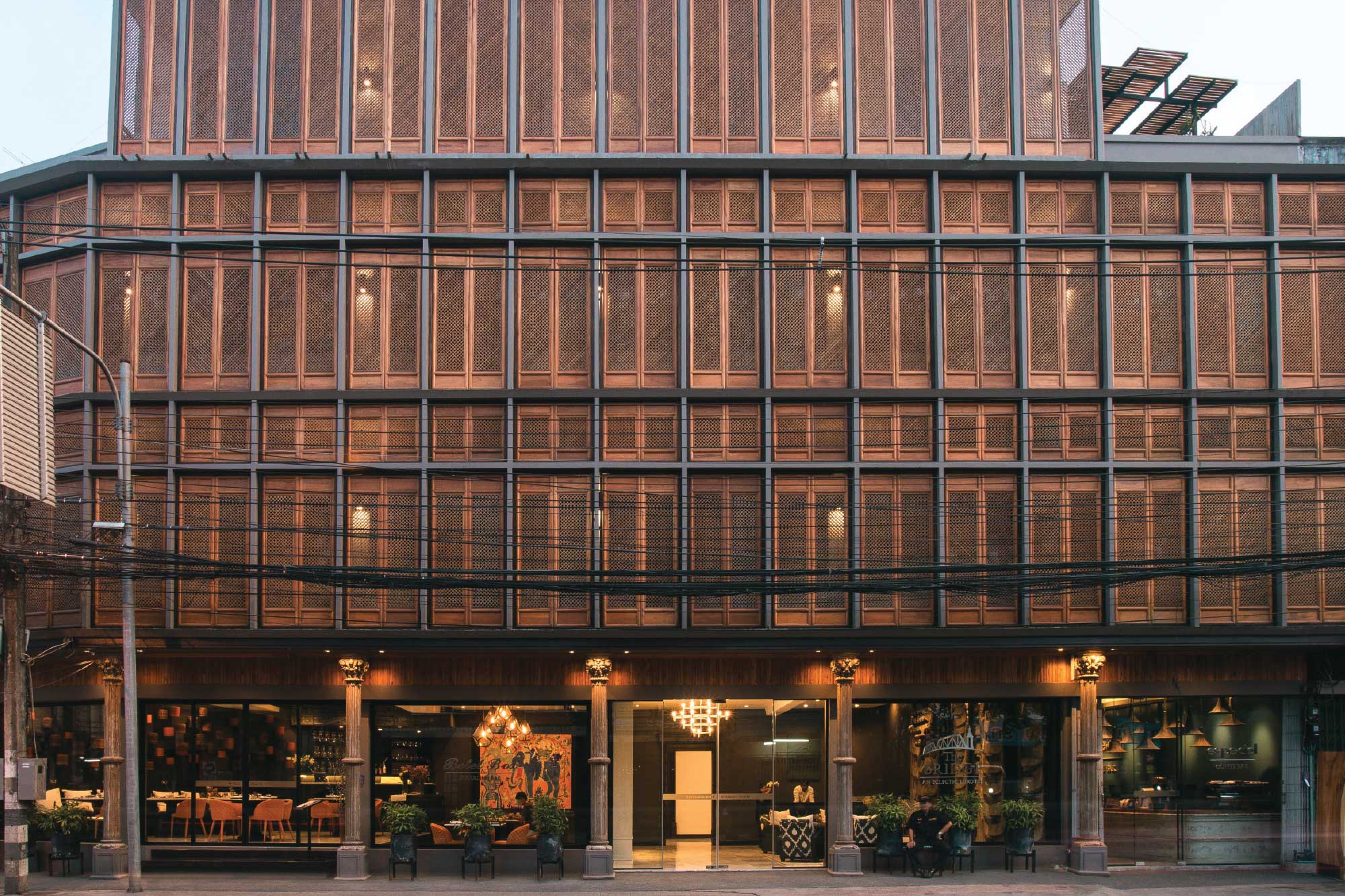 From the owners of the exquisite antique aficionados De Siam, comes this uber luxurious hotel, restaurant and café, which sits just a stone's throw from Nawarat Bridge.
You know you are in for a treat when Chiang Mai's premier antique dealers invest in a passion project. Incredible and often jaw-dropping pieces of antiques and objet d'arts are almost casually displayed with great taste in this light and airy space serving aromatic coffees and uniquely delicious Thai and European dishes.
The rooms are a showcase of refined taste with liberal use of unique pieces of art and furniture adding glamour to an already luxe experience.
Go for a coffee, a cocktail, a light lunch bite, or for an evening feast. And it doesn't get more Instagrammable than this.
32 Charoen Muang Rd, Wat Ket
Facebook: Thebridgechiangmai
053 111 551
The Baristro at Train Station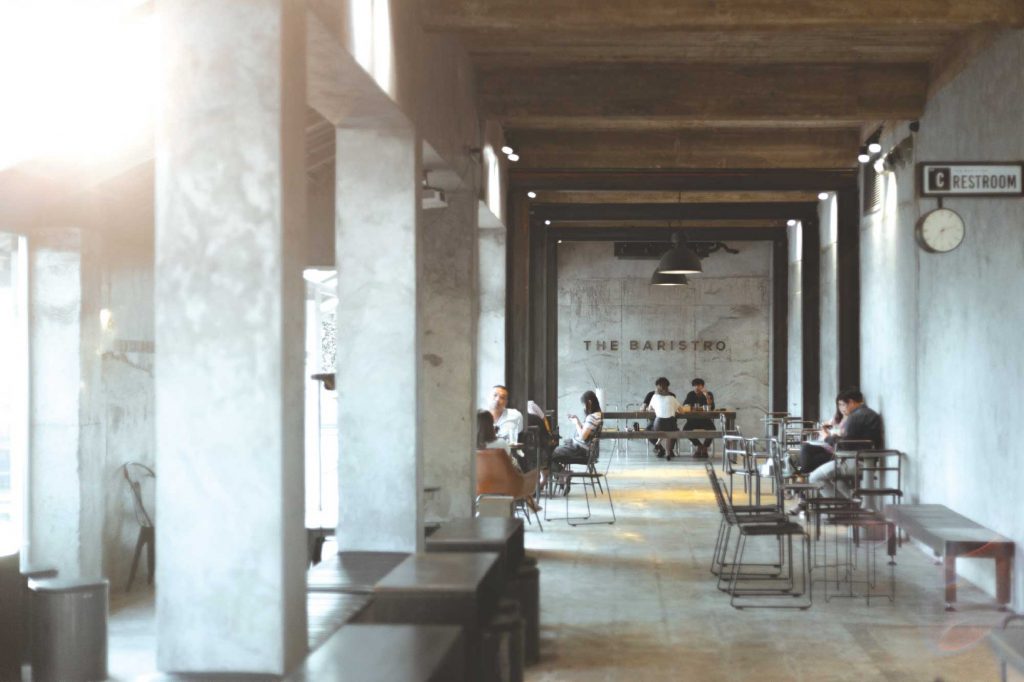 Walking into this space (on the rare occasion it's not packed to the rafters), may have you do a double take to make sure you are at the right place. After all, they take minimal grunge to a whole other level: bare and raw seemingly-untreated concrete, natural light cascading in with absolute minimum artificial light, and a liberal use of chrome and wood makes for what should be a harsh and uncomfortable space, but the excellent spatial and furniture design, which sees its many customers sitting at bar tops, on wooden benches and chrome or cement tables dotted about, softens the space and adds life.
While this café, which serves some seriously scrumptious pastries and superb hot and cold coffees, may attract the Instagram crowd due to its obviously highly styled décor, it does have a unique charm. You can find a quiet corner and while away some quality time over great coffee while listening to the gentle chugging of trains as they pull in, and out, of the station.
46/1 Soi Rot Fai, T. Wat Kate
8 am – 6 pm
Facebook: The Baristo at Train Station
065 354 1963
Naughty & Arty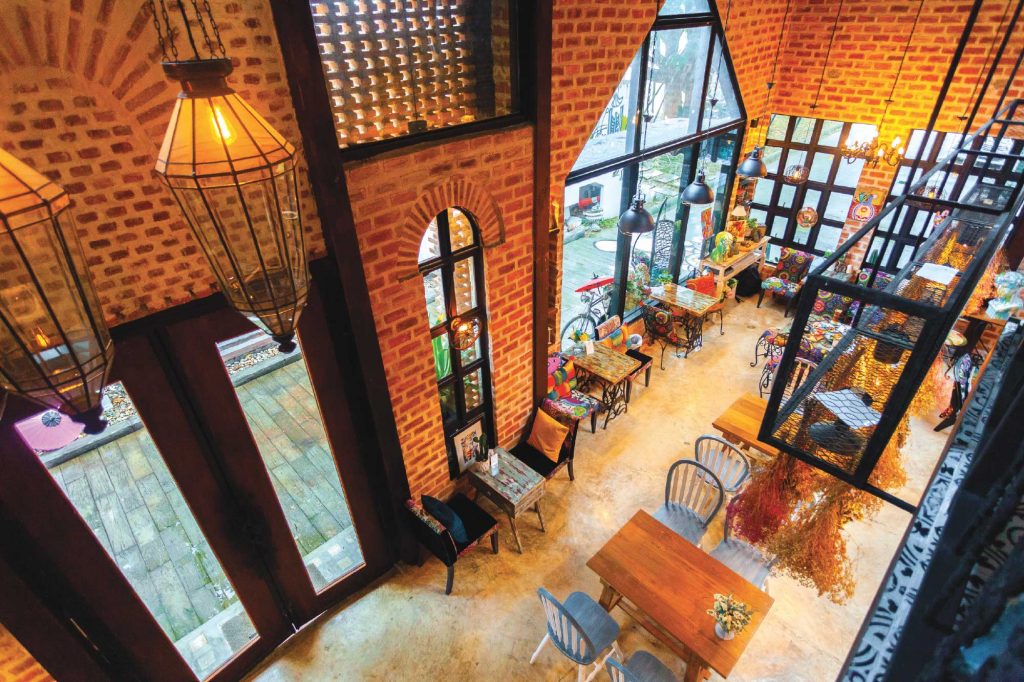 While Chiang Mai's robust art community has traditionally centred around the Umong-Pong Noi area, this art teacher has broken the mould and has opened this community space and café quite a way out of town. With her own art works as well as an ever-changing display of a great variety of arts and crafts dotted about, this lofty space is alive and bursting with colour and life.
A space dedicated to the arts, there are pieces of interest to be seen everywhere, as colours clash, collide and collude to make for a fantastic display of confidence and verve.
The food is Thai-Italian, nothing overly fussy, but solid and not pricey. There is a good selection of the usual hot and cold drinks, but you go there for the eclectic design, the fun and humour and the sheer joy of its exuberance.
372 Moo 5 Chiang Mai – Lampang Superhighway Rd., Saraphee District
Facebook: Naughty & Arty
088 209 2067