We have noticed a renaissance, of sorts, of Thai cuisine here in Chiang Mai lately, as new and old restaurants turn to our roots to rediscover, reinvent, represent or simply recall ancient as well as regional Thai dishes…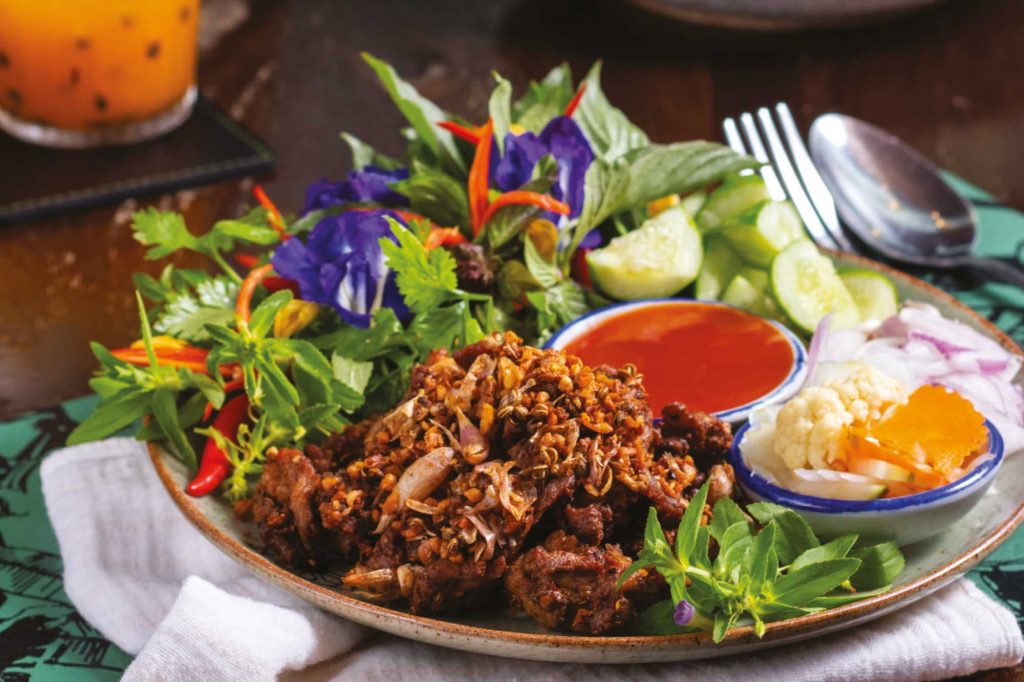 This is a restaurant that is taking pride in Thailand's multi-faceted regional cuisines. With thorough understanding of the sophisticated Thai culinary culture, Kiew Kai Ka sets their priority on the ingredients, reaching out to the best sources across the country. Chef Poi prepares and serves each dish with the aspiration of sharing the richness of local Thai cuisines, a cuisine he feels is no less than any other in the world. Such esteem has brought Kiew Kai Ka a feature in the previous Michelin guide. At the Chiang Mai branch, the signature deep fried striped snakehead fish, uses fresh catch from Ratchaburi. Kiew Kai Ka at One Nimman is serving kao soy and nam prik noom fried rice, which are northern additions to their Bangkok menu.
At One nimman, Nimmanhaemin Road Soi 1
Open 11am – 10pm
Tel. 091 074 0498
Facebook: kiewkaika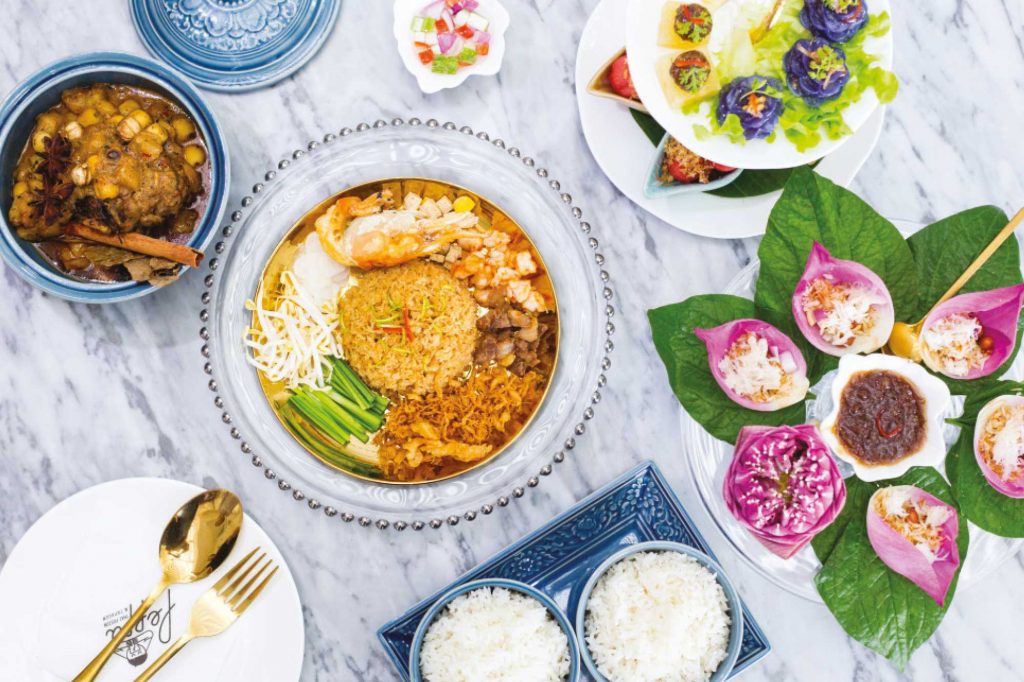 Do not be deceived by the size of this place, for it is packed with delights for every taste. At Peppa Thai Fusion and Taproom, you can lavishly enjoy royal Thai cuisine without the fuss of a proper dinner. Every little detail matters — like sourcing the rare bitter orange for the sweet and sour crispy rice noodles with shrimp. But as the target is mainly young people, the owner has created a casual ambience where one can sit back, relax and enjoy the meal as if in a casual café — Royal cuisine without the pomp and circumstance! For an afternoon refreshment, you can also grab a quick bubble tea, which uses imported ingredients from Taiwan, or enjoy some Thai style cocktails in the evening along with live music.
37 Thipanet Road, T. Hai Ya
Open 9am – midnight (closed Mondays,) Ladies night on Thurdays from 5pm
Tel. 093 197 5553
Facebook: peppachiangmai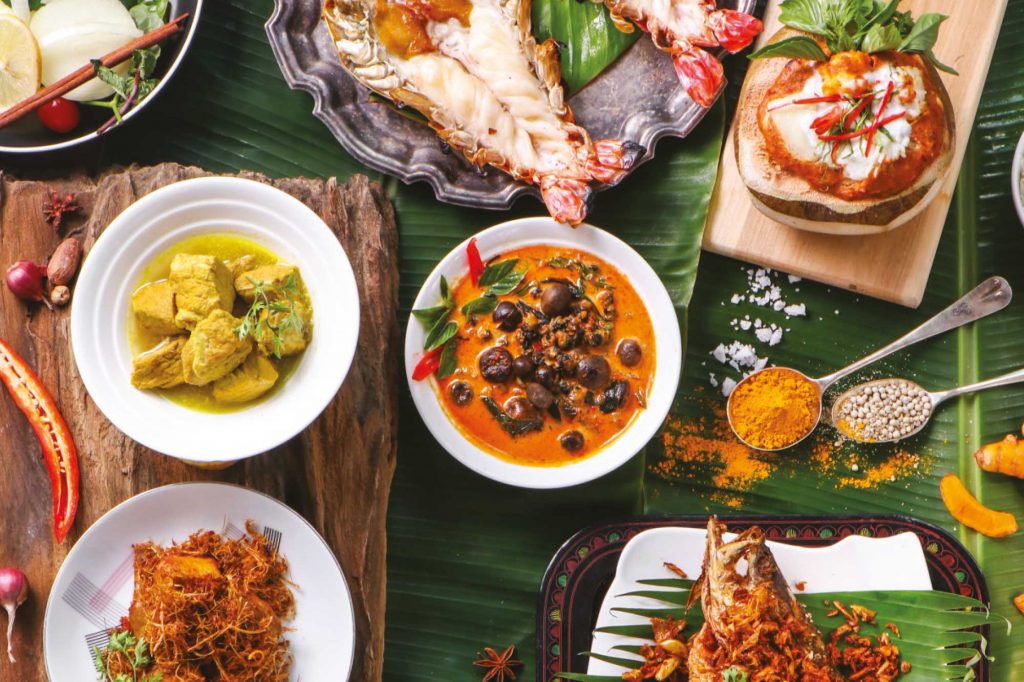 Suansirin
Under the shade of a century old cham cha tree, indulge in your favourite Thai dishes. Every ingredient is specially sourced and thoughtfully selected. The recipes hail from the nationally-recognised garden restaurant in Bangkok. Rice is exclusively developed through in-house research, grown in Suphan Buri and processed by the restaurant's private rice mill. Try the one kg of grilled giant river pawns delivered from Ayutthaya served with a spicy, sweet and sour sauce, while the stir fried puffball mushroom in curry with river snail (Lanna escargot, if it helps!) is rich with local herbs and spice for those who can handle strong flavours. Suansirin Chiang Mai branch also offers karaoke rooms for a group night out. Live music starts at 8pm.
Suansirin Chiang Mai Branch
6 Pracha Uthit Road, T. Chang Phueak
Open 10.30am – 11pm
Tel. 053 221 547