An old church on Soi 5 Nimmanhaemin has been lovingly converted into the new Tengoku+Yaki Restaurant, run by the successful restaurateurs of Tengoku de Cuisine (six time winner of Thailand Tatler's Best Restaurants). But what is turning this restaurant into the latest buzz are the other offerings which surround its charming little courtyard bar in the restaurant compound.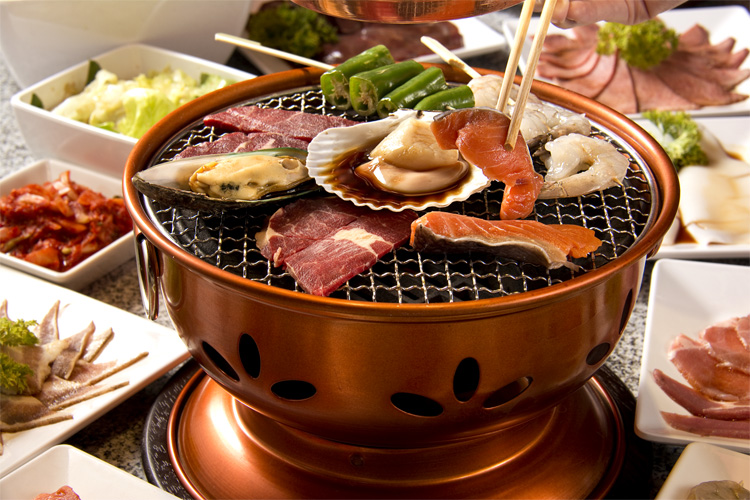 This stylish venue, which opened on Christmas Day, serves up the same high standard Japanese dishes as its mother branch, with all the crowd favourites – sashimi sets flown in fresh from Tokyo twice weekly, foie gras sushi, eggplant miso sauce, beef tataki – as well as a fantastic 800 baht dinner deal for as much as you can eat from a menu of 35 dishes!
But if you have a yearning for some more interaction in your dining, then step next door where, for only 555 baht, you can grill your own Japanese dinner. Eat as much as you like from a vast selection including New Zealand rib eye, scallops, squid, New Zealand mussels, bacon, korubuta pork, salmon, prawns and so much more including an assortment of veggies, delicious sauces, and of course free green tea and water.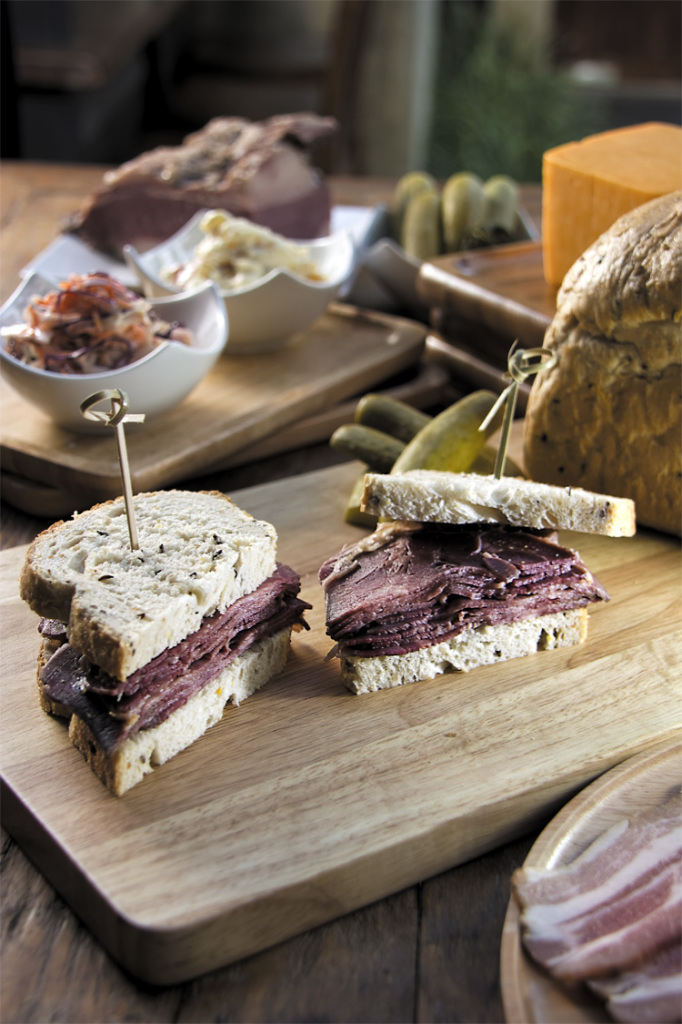 Not in the mood for doing your own cooking or for Japanese food? Never fear, your western meat fix is here. Remember Pickles, the authentic New York deli which closed down over a year or so ago? Well, Pickles has now reopened right here in the Nimman compound and serves fresh breads, corned beef, ox tongue, pulled pork, fries, potato salad, classic Reuben sandwiches, and all sorts of traditional NY deli favourites as authentic as you will find this side of the Pacific. Pickles also serves coffees and cheesecakes!
A bit thirsty? Not to worry! House of Wine has opened up shop in the same complex too, so if you don't fancy Japanese sake, green teas, beers or spirits, walk into their temperature controlled cellar bar and grab a bottle to go with your meal, or sip slowly on the open air patio.
There are all sorts of deals to be had here – guaranteeing its status as the newest Nimman hotspot. A filling set lunch of miso, rice and salmon, beef or chicken with salad and fruit can be had for only 200 baht. If you can't decide between the 555 baht grill buffet or the 800 baht dinner buffet at Tengoku, then why not combine both? If everyone at the table agrees, then for 1,200 baht each you can order any number of grilled items as well as whatever you choose from the menu of 35 buffet dishes.
It is a fabulous one stop foodies' heaven.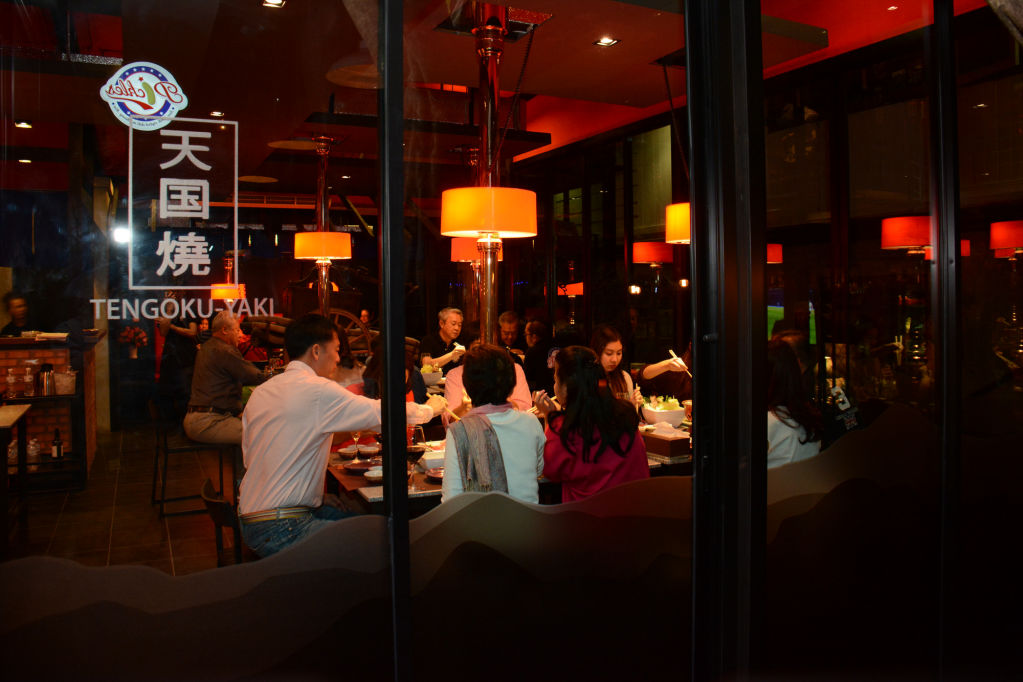 Tengoku+Yaki is open daily, with lunch from 11am-2pm and dinner from 5.30-10pm
Pickles is open daily, 11am-10pm
House of Wine is open daily, 11pm-midnight
Intersection of Soi 5 Nimmanhaemin
www.facebook.com/tengokunimman
www.facebook.com/picklesnimman5
www.facebook.com/HOW-House-of-Wine-Soi-5
087 725 9888