Not for the fainthearted, spices simply turn up the flavour notch on just about any dish. So if you can handle the heat, then head on over…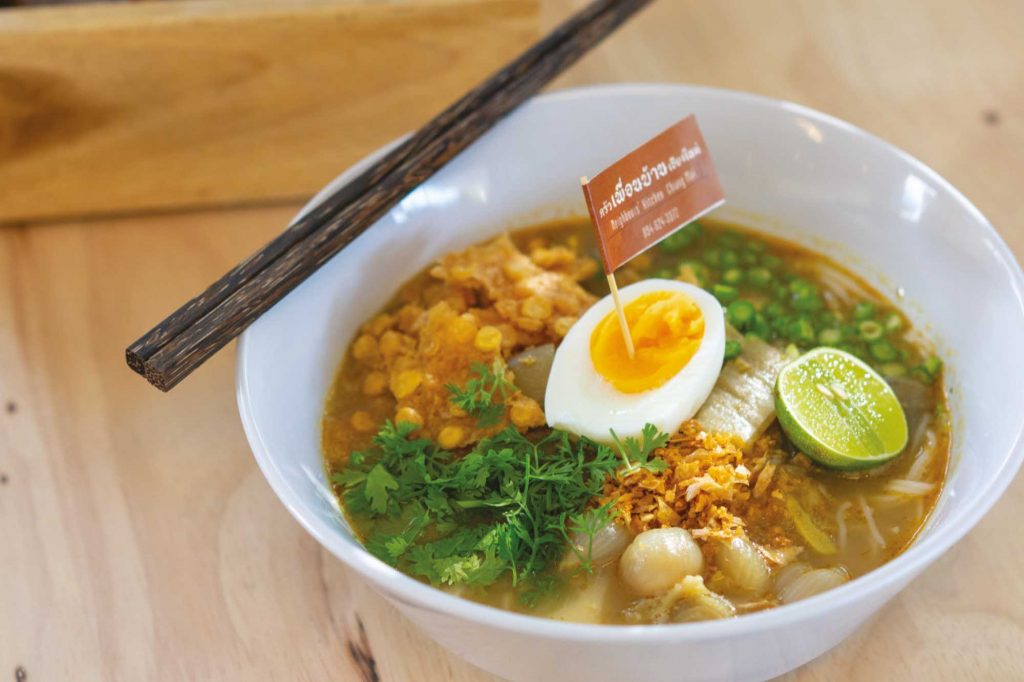 Neighbour's Kitchen Chiang Mai
One of our favourite breakfasts from this part of the world is Myanmar's mohinga. If you have tried this fish soup with rice noodle dish, then surely you must be a fan, but if you haven't, don't get turned off by the idea of fish soup for breakfast. This complex dish uses a hardy rich broth as a base, adding crispy chickpea flour, banana stems, onions, lemongrass, garlic, ginger and lots of lovely herbs and spices, topped with half a boiled egg — it's rich yet light, it's crunchy yet smooth. It's delicious. This new Shan-owned and managed restaurant serves up delicious mohinga all day long, so you can work yourself up to fish soup, if first thing in the morning is a bit much to handle! They also serve numerous Shan and Burmese favourites like our other beloved dish, the tea leaf salad. Neighbour's Kitchen is clean, friendly, cheap, cheerful and delicious.
Muang Samut Road (near Wat Pa Paeng)
Open 8am – 11pm
Tel. 094 624 3372
Facebook: Neighbour's Kitchen Chiang Mai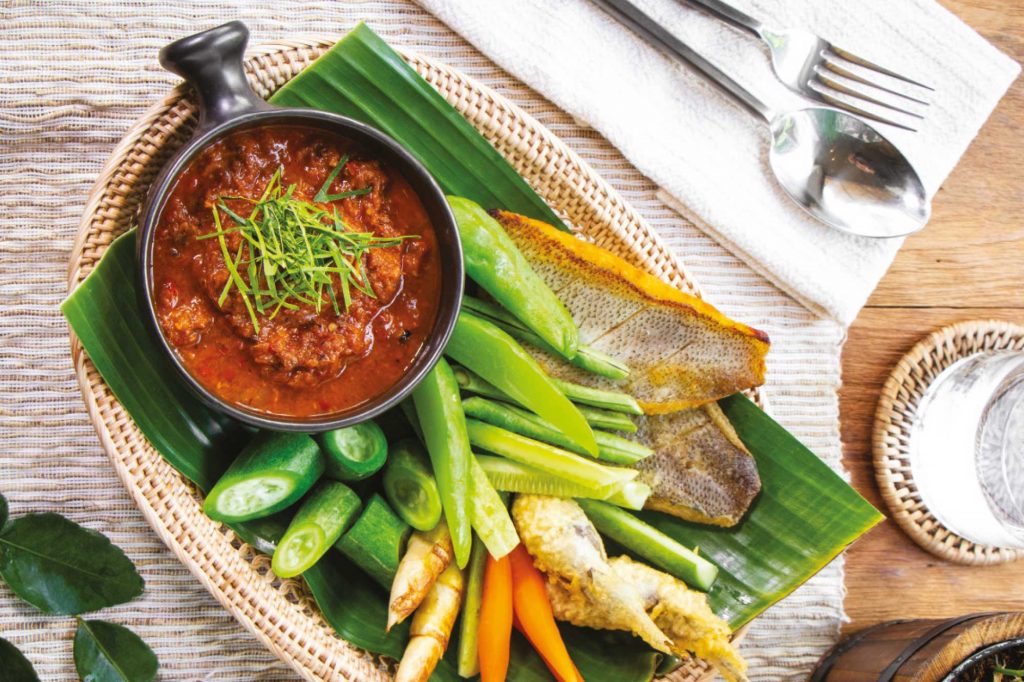 Presenting a culinary journey through Southeast Asia, this rustic style restaurant is led by Chef Somyot who is well versed in northern Thai delicacies along with Laos, Myanmar and Yunnan cuisine. Prepared with specially selected ingredients and pesticide-free vegetables, every dish is served in a unique fusion style. Spicy kao raem feun, which is originally found in Myanmar, China, and northern Thailand, is served with shredded chicken, corn and beansprout and mixed with a special spicy sauce. Ja san is another dish served here that can rarely be found in the city. In this Tai Yai dish, noodles are subtituted with fresh shredded green papaya and serued with fried tofu, giant river pawn and special sauce.
At Raya Heritage 157 Moo 6, Don Kaew, Mae Rim
Open 6am – 11pm (Breakfast untill 11am)
Tel. 02 301 1861
reservation@rayaheritage.com
www.rayaheritage.com
Facebook: Raya Heritage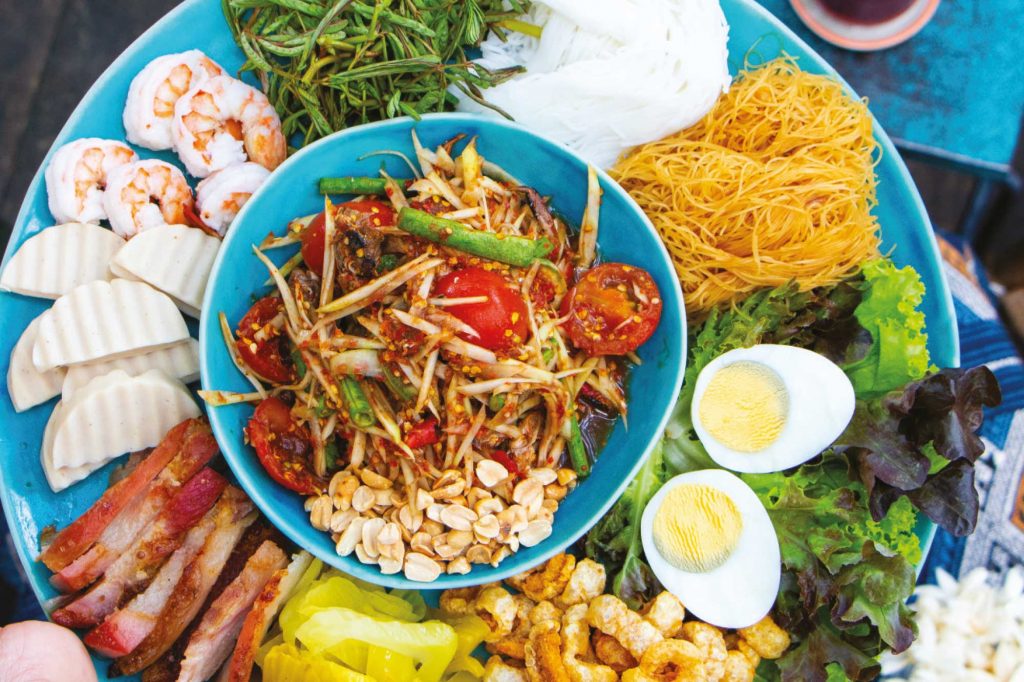 Somtam Udon's new branch in San Sai offers a delightful ambience with a garden style café and restaurant. Those who can handle the strong, hot and spicy flavors of Isaan cuisine can enjoy their favourite somtam dish like the enormous tam tad, a papaya salad with a number of side dishes including boiled eggs, grilled pork, rice noodle, moo yor pork sausage, shrimps, crispy pork skin, and vegetables. Other delights from Somtam Udon include grilled chicken and bamboo sprout soup. After deliciously enduring the hot burn on your tongue, you can soften things up and complete the meal with sweets like tiramisu cake, and a cup of coffee. Fruit juice and smoothies are also a perfect glass to relieve your tongue.
182 Moo 11, Chiang Mai-Phrao Road, T. Nong Harn, A. San Sai
Open 10am – 8pm
Tel. 095 134 7859
Facebook: ส้มตำอุดรซอยทานตะวันbyบ้านผ่อดอย