If you're ready to get down and dirty this Songkran, here are a few key spots to get in on the splashing action!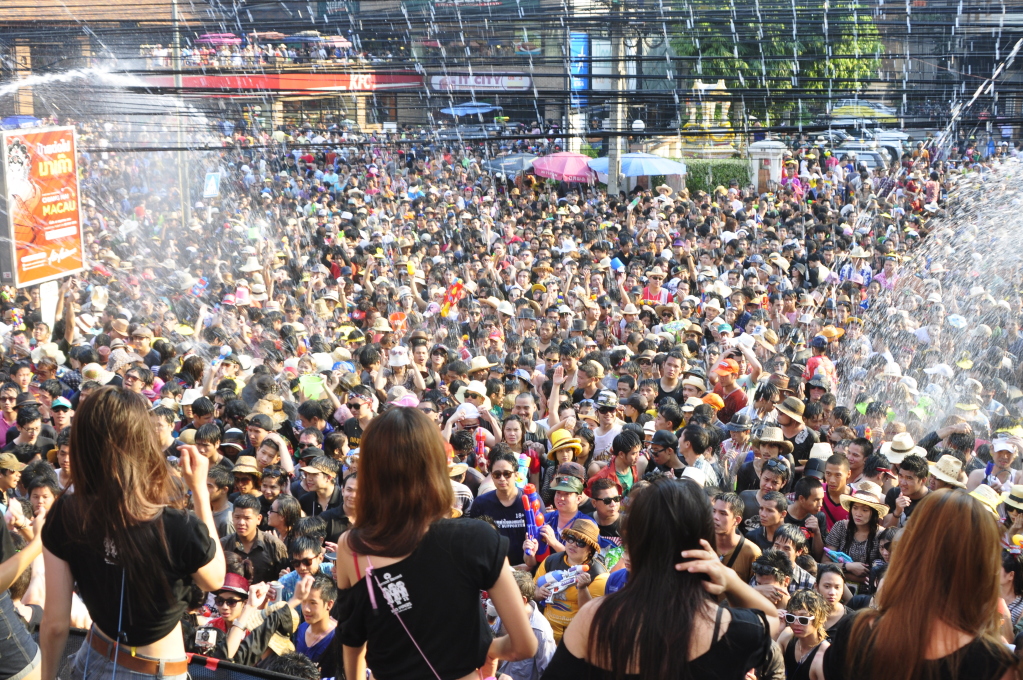 1. CMBC
For cool beats, cheap drinks and a prime (but not overly intense) location at the northeast corner of the moat, CMBC is where the young and cool get doused. Hang out front to splash and get splashed, and pop inside for a drink and some chicken nuggets when you need a break.
Facebook: Cafe' CMBC
2. Tha Pae Gate
If you want to really be in the thick of things, it doesn't get more intense than Tha Pae Gate, where the street becomes a lake and the water (and foam!) flows freely. THC Bar's garage-like street-level becomes a very soggy dance party full of 20-somethings getting their Songkran flings on, if that's your thing. Then you can follow the parade up Tha Pae Road.
086 729 3583
3. Codee Bar
To distance yourself from the moat water, tuck into the old city just a bit and head to Codee Bar, an open-air venue at the intersection of Moon Muang Soi 9 and Sriphum Soi 1. Codee and the bar across the street, Thai One One, have an ongoing feud (all in fun, of course) so pick a side and start shooting! Then grab a burger, some curry or a slice of pizza to refuel.
093 305 7930
4. ICON Square
Games, live music and DJs abound in the joint parking lots of ICON and Computer Plaza, on the outer northwest corner of the moat. This is also a perfect vantage point for scouting out potential trucks going around the moat to hop onto.
5. Kad Suan Kaew
Probably the most popular place outside the old city for Songkran revellers, the ancient mall draws a more Thai crowd and has plenty of music and water guns to go around. There are also sprinklers for the kids to play in, and plenty of fun going on at Soho Bar across the street if you're in need of a drink!
6. Rasta Cafe
Normally nocturnal, this crowd comes alive in the daytime only during Songkran! Great reggae tunes, cheap drinks and a road-front venue for splashing fun. Being right next to the river, you can mosey on to the Iron Bridge to get a nice paronama of the city's havoc wreaking.
Facebook: Rasta-Cafe Chiangmai
7.Chiang Mai – Lamphun Road
Avoid the tourists completely and head to the famous rubber tree road for a much more Thai version of Songkran that still involves plenty of splashing. BYO bucket and don't forget your Hawaiian shirt!