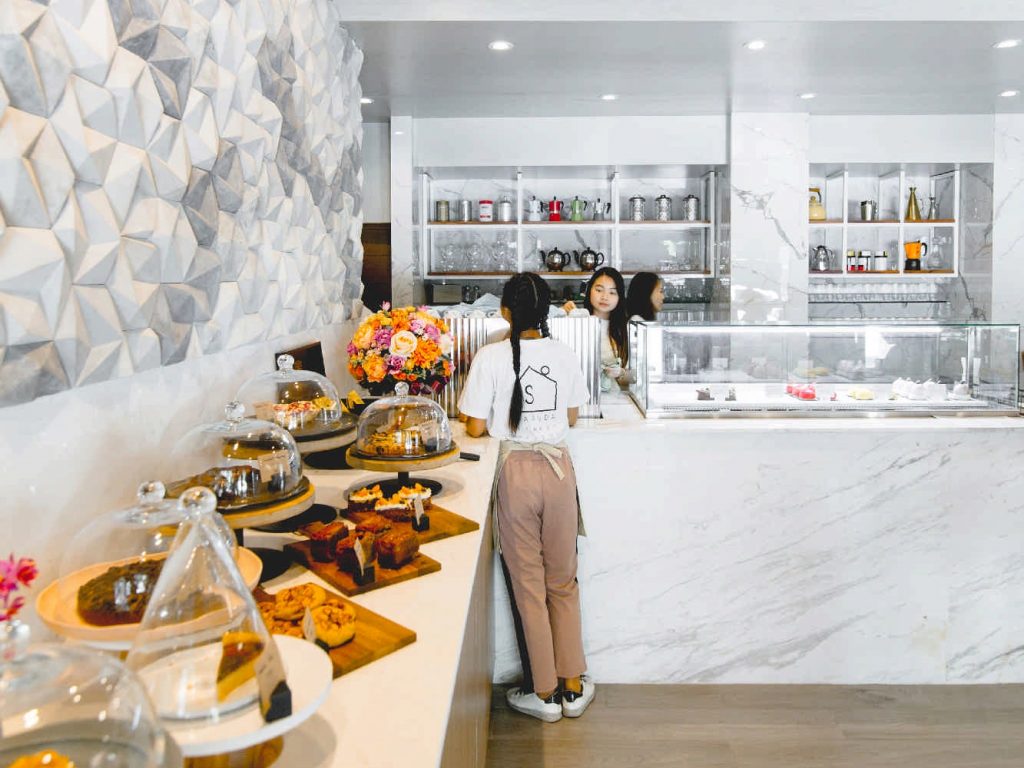 Elegant, bright from the rays shining down from the sun-roof, with open spaces offering views of the bustling Nimman soi 3, Saruda Finest Pastry is a sophisticated patisserie serving cakes, tarts, torts and sweet pastries at a quality and level of aesthetics hard to find in our city.
For Pastry Chef Saruda 'View' Virat, this is a labour of love: waking up hours before the sun stretches its morning rays, and baking her beloved desserts which are almost too beautiful to bite into — almost!
View has been baking for a decade, and is inspired by how beautiful and delicious a perfect treat can be. She is constantly on the lookout to improve her skills and has been investing heavily on world class equipment and the best possible ingredients. But most importantly, she has been investing in herself, having spent time studying under Cedric Grolet, voted The World's Best Pastry Chef in 2018 as well as Julien Alvarez, who won The Champion of the World in 2011 — both, industry titans.
Her passion for modern French pastry has led her to create a handful of signature desserts, exquisitely displayed, inviting many clients to return day after day to sample the next and the next one.
Citylife has so far tried a handful…and will be returning for more. The Mr. Autumn, a rich chocolate mousse caramel hazelnut chocolate biscuit valrhona ganache is as decadent and delicious a bite as you can get, and not one for calorie counters. The Orange Bliss, arrives looking like a recently plucked Mandarin orange, but delights as the deceptive ganache cracks open to reveal a refreshing and juicy Mandarin insert with added textures and tastes of the crunchy milk chocolate grand Marnier gold dust. One of our favourites was the Mango Passion which arrives all shiny and golden, only to be cracked to reveal the mousse cheesecake mango passion fruit confit sable parmesan which oozes out.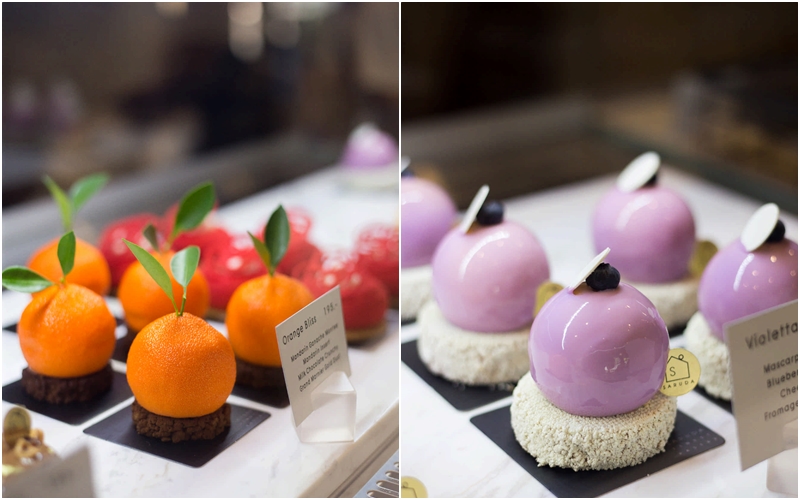 These are just some of our favourite deserts you can enjoy with a piping hot pot of specialty tea or some refreshing matcha.
Saruda has an enviable location and since its opening a few weeks ago is drawing in quite a following mainly because of the sheer artistry of each signature pastry, but also for the welcoming ambiance, which invites you to indulge. A great place to go to buy a gift to take to someone special, to take your mum for an afternoon treat, or your special someone to share a decadent dessert with. Or if you are alone, just indulge!
Saruda Finest Pastry
Nimmanhaemin Soi 3, T. Suthep
Open 9.30am – 7pm
Facebook: SarudaPastry
Instagram: Saruda.Pastry
Tel: 095 2245 536