There is no need to accept second rate accommodation in Chiang Mai anymore with so many stylish, affordable and really unique accommodation options across the city.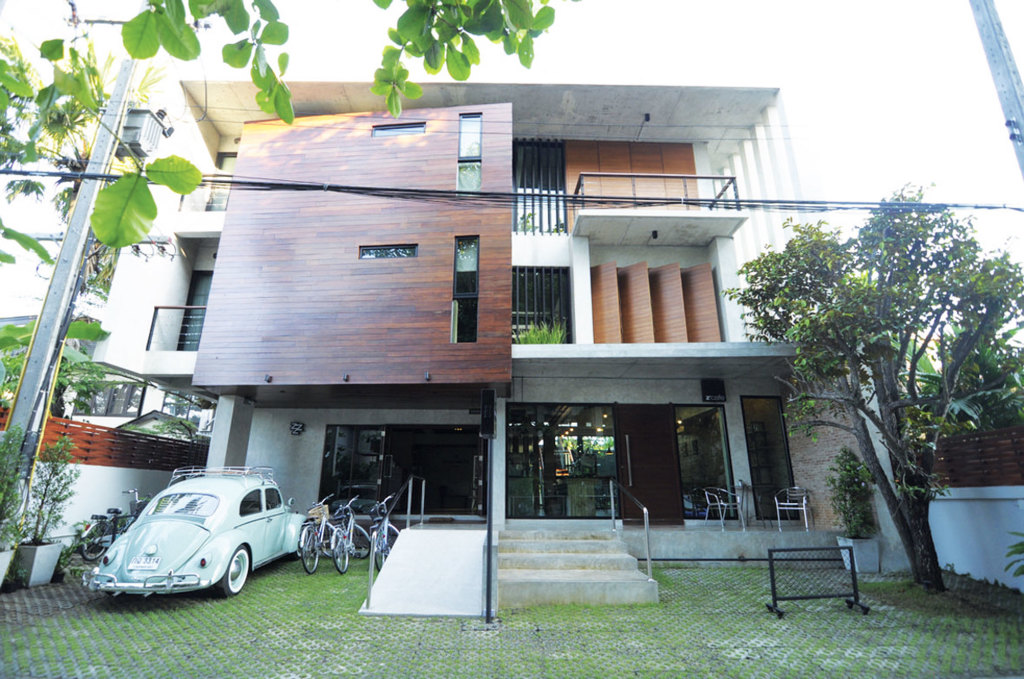 Zzziesta
Tucked away on a tiny soi in Santitham where traffic is almost non-existent sits Zzziesta; just look for the owner's pristine baby-blue Volkwswagon Beetle parked out front. Zzziesta is beautifully designed floor to ceiling in loft style, from the polished concrete used as the main structure to the gorgeous koi fish playing in the gurgling pond in their courtyard. The owners take great pride in the cleanliness and aesthetic of their accommodation, and greet each guest with a delicious iced-tea made from pandan and sugar cane. The second floor offers a beautiful view of Doi Suthep and the surrounding neighbourhood, and also features a luxurious living room illuminated with natural light that is the perfect place to lounge and choose a book or magazine from their library. Get some work done or just relax in the cozy but sleek and delightfully air conditioned coffee shop offering a tasty selection of hot and cold coffees, Italian soda and other beverages. The owners wish every guest to consider it their home away from home where they can "calm down and cool off from the inside out".
22/1 Soi Mengrairassamee Sermsuk Road, Chang Pheuk
Facebook: ZzziestaChiangMai
098 8089406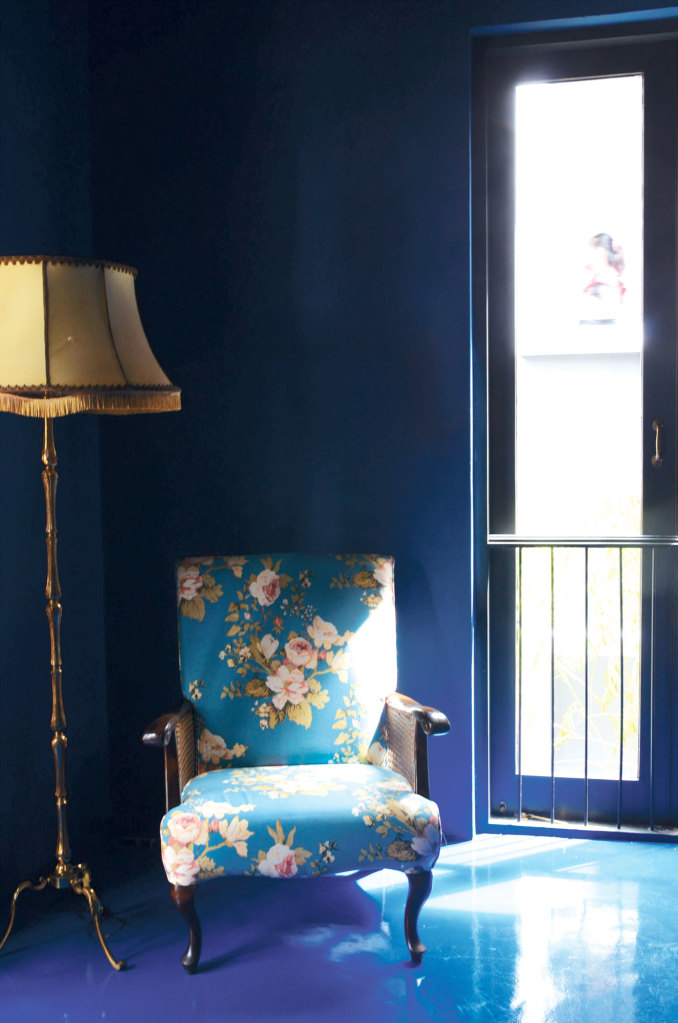 Hotel Des Artists's Ping Silhouette
The Ping Silhouette, and the latest edition to the growing number of exquisite Hotel Des Artists across the country, opened its doors to Chiang Mai in late June, welcoming us all to feast our eyes on its modern Chinoiserie style d?cor with dark hues of blue and grey, contrasted against stunning whites, greens and reds. Resting on the banks of the Ping River, its name reflects the silhouette that Doi Suthep and the city casts on the river every sunset. Each of the three room types offer different experiences completely, with French style standalone bathtubs in some and afternoon tea terraces in others. A large menu is available focusing on noodles, served with a modern Chinese style and modern Chinese taste. Try their shrimps served with a Chinese plum sauce or stir fried noodles with red chili paste and tobiko for a real taste adventure, or for breakfast, indulge on a fresh coffee and eggs benedict served with curry flavours. Rooms start at 2,800 in the low season, which includes breakfast for two persons.
Restaurant Open Daily, 7am – 9pm
181 Charoenrat Road
Facebook: hotel.ping.silhouette
hotelartists.com
053 249999 / 091 0691809
Kaysorn Residence
Kaysorn, sitting in a small road just off of Chang Puak Road, Santitham, is a guesthouse which offers beautiful views of one of the oldest chedis in the area: Chedi Plong Temple. Regardless of room choice, either two large double rooms or eight economy rooms, each room comes with air-conditioning, a private bathroom with hot shower, king sized beds, a TV, work desk and wardrobe. The large rooms even have their own table, perfect for dining. Starting in October, they will offer breakfast and simple table d'hote dinners, made with organic produce sourced from the local organic markets around the city. They also plan to begin growing their own organic vegetables, so you may enjoy home grown food away from home.
56 Chediplong Road
Facebook: KaysornResidence
Kaysornresidence.com
081 8689428