With all of the city's great chefs on tenterhooks, and the hullabaloo surrounding the scheduled arrival of the Michelin Guide to Chiang Mai later this year, there is no better time for us foodies to experience the high standards of a fully-fledged 2 Michelin star chef.
Shangri-La Chiang Mai has been taking us on a food Odyssey for the past two years with its slew of guest chefs, and this week they have upped the ante with the arrival of acclaimed Chef Anthony Genovese. Chef Genovese, whose restaurant Il Pagliaccio (The Clown), wooed a conservative Rome with its exotic and extremely personal take on Italian cuisine, will be returning to Chiang Mai for the first time since his backpacker days, when as a youth, he was inspired by Thai and Asian cuisine.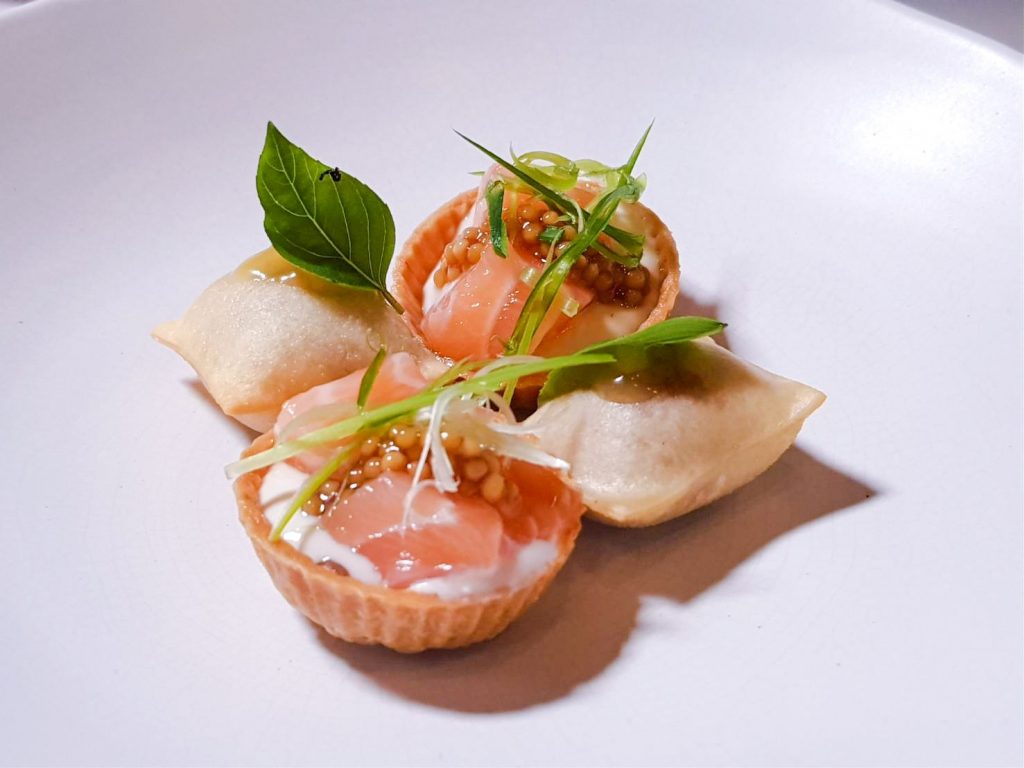 "My mum painted a picture of a clown for my father before he died and I always wanted to hang that painting in my restaurant one day," explained Chef Genovese of his multiple-award winning restaurant. "It now hangs in my restaurant and inspires me. I believe that chefs are like clowns who have to perform a big show in a big circus, where whatever problems happen back stage, you have to come out and put your deep emotions into a perfect performance."
Born in France to Italian parents, Chef Genovese spent his formative years in classical French kitchens before travelling, then eventually moving, to Asia, where he fell in love with the cuisine, honing his skills in some of the best kitchens in Japan, "It was love at first sight," he said, quickly amending it to, "first taste".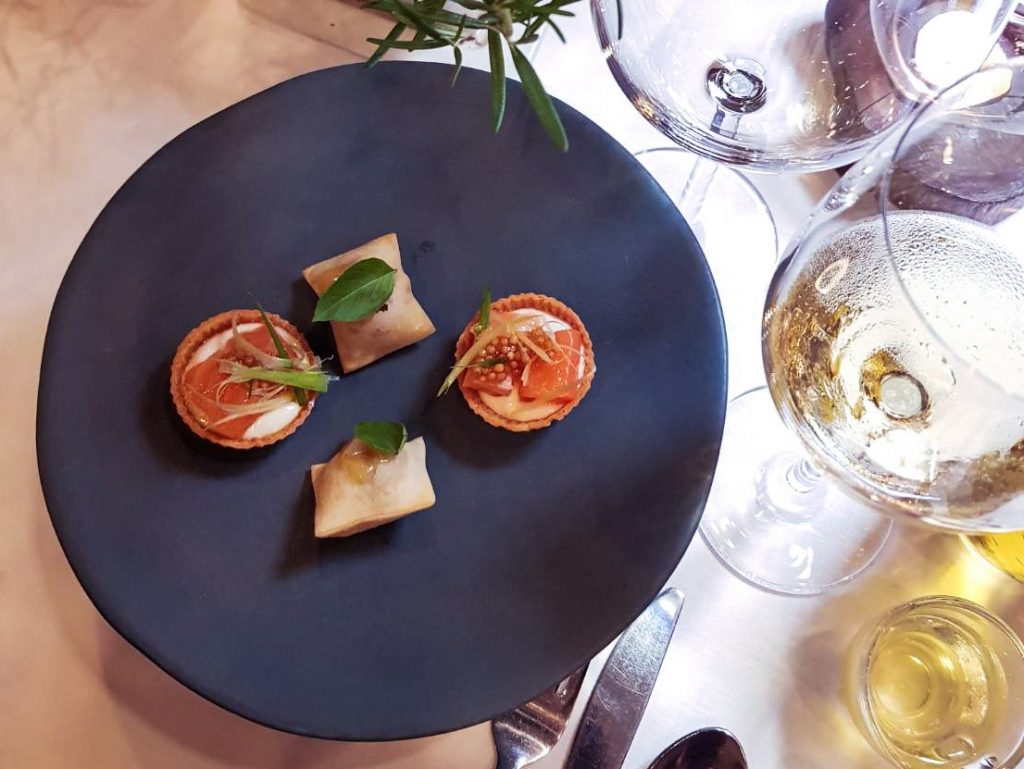 It is this international perspective and passion which has infused his Italian dishes with unique influences and flair.
Working closely with his longtime friend, Shangri-La's Executive Chef Paolo Pelosi and resident sommelier Pakpoom 'Ton' Towatcharakun, for the next four days you can experience this unique collaboration as Chef Genovese combines exceptional Italian products he carried here from Rome, with some of the best produce sourced in and around Chiang Mai.
Ready for a taste?
We start with the amuse bouche, a fun DIY combination which, "you can eat however you like," explained the chef. The elements include a lightly savoury consommé of apricot, galangal, and lemongrass, crispy parcels of sweet aubergine puree and a tartlet of salmon cuts with a reduction of salmon stock.
The next dish is a surprising long xiao bao of sturgeon, the soup bursting out of the delicate bun with an added element of fig oil as a nod to Italy.
The food journey continues with the chef's aptly named signature dish, The Journey, a dish he has been perfecting for many years, and one which he believes truly represents him as a chef. Salty savoury slithers of amberjack, refreshing sweet pearls of longan and satiny slices of foie gras swim and swirl amongst pretty edible flowers in a colourless broth of coconut water, lychee juice and lime, each flavour and texture elevating one another to make a show-stopper of a dish. Each bite should be followed by a sip of the perfectly paired native zibbibo grape from Sicily. Known in France as Muscat de Alexandria, this unique grape is often used for dessert wine, but the sommelier has chosen to pair it with The Journey due to its unique notes of lychee, and it's a winning match.
The next act is when the clown enters the arena, as we are treated to a vibrant dish of tiger prawn topped with some Thai dried shrimps and served with blueberry and a lightly-pickled shallot which all comes together with a splashy blood-red dried tomato sauce with aromas of rose.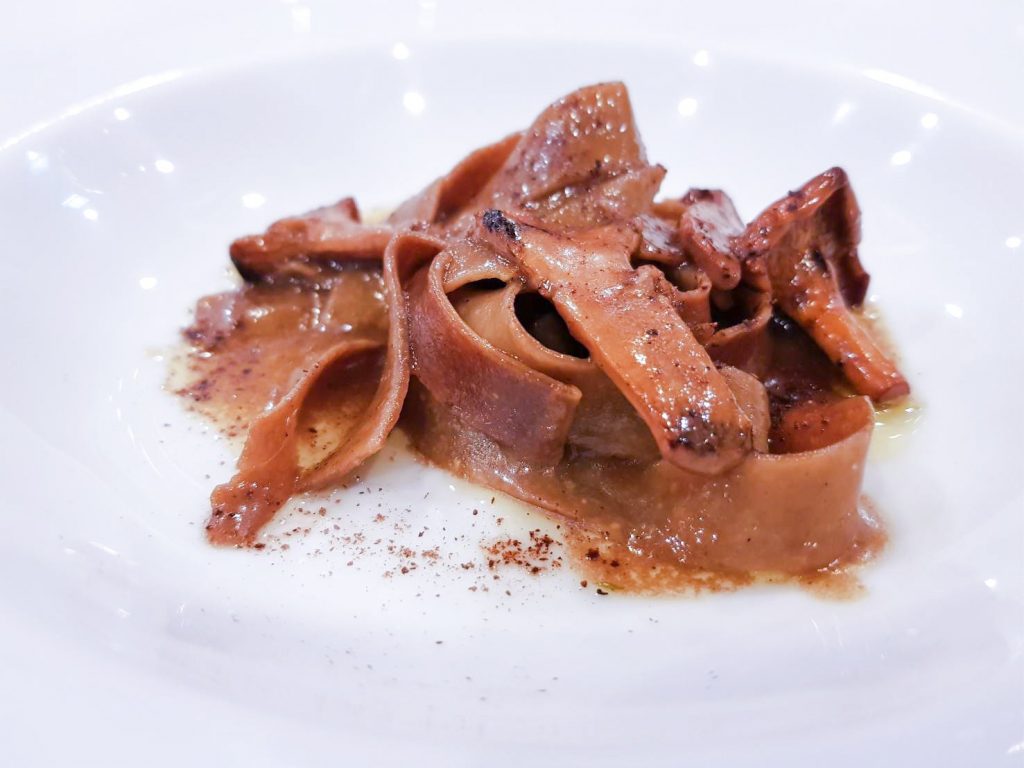 No Italian feast is complete without pasta and the next two courses are showcases of pasta. Two strands of fettuccine, one corn and one cocoa, are pressed together to make a two-sided pasta which is served with a rich and earthy chanterelle sauce. There is no need for experimentation here, and the dish is classically paired with an earthy pinot noir from Burgundy which both complements and draws out the dish's rich umami flavours.
From earth to sea; the next pasta dish is the fun rice look-alike, risone which is served in a rich creamy negroni sauce made from crab broth with the added zing of gin, vermouth and Campari. Each bite is rich in crab meat, hand carried from Italy by the chef himself – a savoury cocktail in every bite.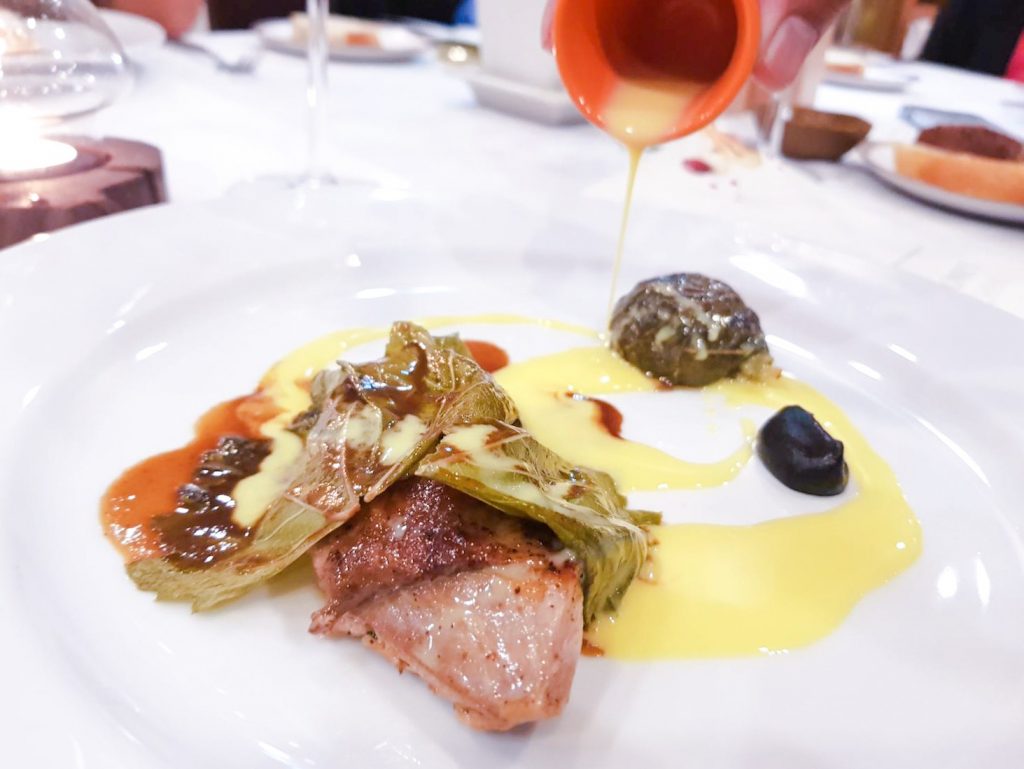 Our savoury swansong is an equally intriguing dish which, excitingly, features a Thai element. Both the chicken breast and escargot are wrapped in grape leaves – one from Italy, and one from right here. The dish is served with a sidekick of vov, which must be an Italian cousin of the eggnog which adds a (literally) giddy and fun element to the dish which also comes with a generous dollop of 'black curry' for added taste and familiarity, as it is made from many of the classic ingredients that go into a Thai curry.
Every meal should end on a high note, and the dessert is simply divine. The black buckwheat cake is topped with delicious caramelised pecan and served with a homemade ice-cream, the flavours impeccably balanced and presented, so diners can leave the arena fully satisfied.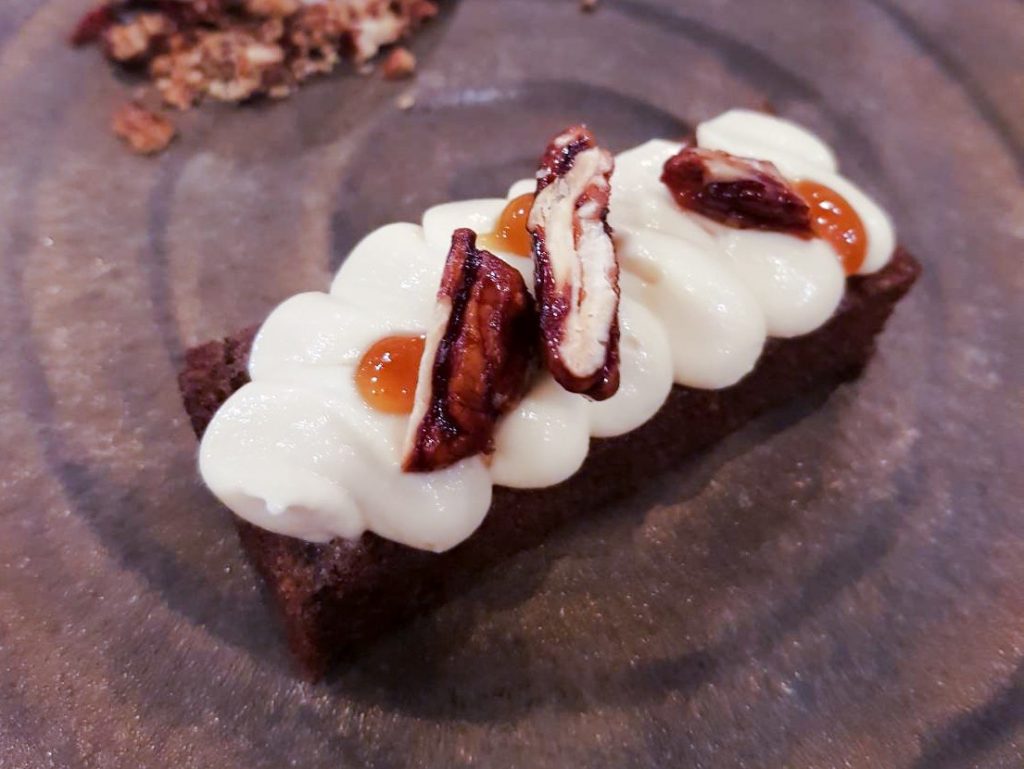 Chef Genovese's circus lives up to his inspiration. While we are truly entertained, wowed and delighted, it is obvious that this show is a culmination of years of experience, skill and a passionate dedication to the craft. Aspiring Chiang Mai Michelin chefs, and lovers of fine cuisine, should mark your calendars and make a reservation as the bar has been set by a very talented ringmaster and clown.
July 24 – 28, 2019.
4-Course Lunch: 1,988++ baht per person (food only)
6-Course Dinner: 2,588++ baht per person (food only)
Sommelier recommended wine pairing choices:
4 wine pairing at 888++ baht
6 wine pairing at 1,288++ baht
Book you table now call 053 253888