Art and science, like opposing magnets, can come together to create extreme beauty. From the days of Da Vinci when the two disciplines coexisted and built upon one another, to today's modern inventions as seen all around us, art and science are not polar opposites, but complementary.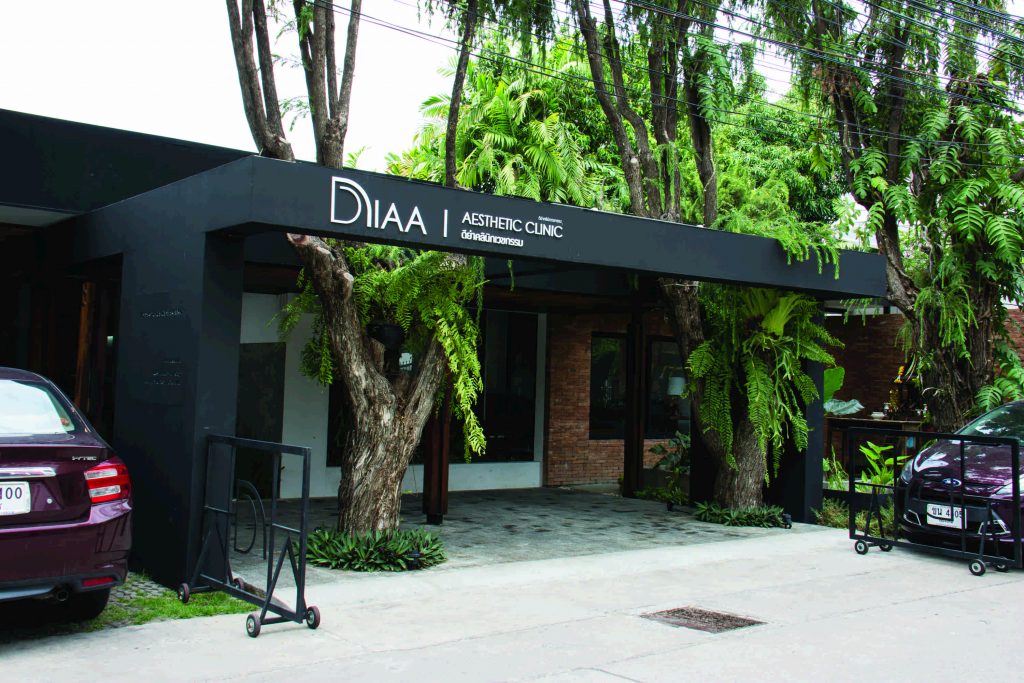 Dr. Danai Praditsuwan understands this dichotomy well and utilises it in his newly opened DIAA clinic. A veteran and board certified orthopaedic surgeon of 25 years, his new clinic specialises in anti-ageing and aesthetics. While on the surface the juxtaposition is jarring, in actual fact, like art and science, the two disciplines are highly complementary.
Having graduated from Chiang Mai University's Faculty of Medicine in orthopaedics, Dr. Danai spent the next 16 years operating on and understanding the complexities that are our body's musculoskeletal system – bones, joints, ligaments, tendons, muscles, and nerves.
"It was about 15 years ago," the age-defying 49 year old doctor explained, "that I was invited by Tao Garden Health and Wellness Resort in Doi Saket to become their in-house consultant. I was to set up a health clinic and take care of their clients' medical needs. But what I didn't expect was the calibre of their clients. These people were ER doctors, head of medical departments at universities, academics and researchers, and they were all eager to learn more about nutrition and wellness. Over the years I learnt a lot from them and soon I too was fascinated with anti-ageing. Through these contacts I travelled the world, attending seminars, visiting clinics, gaining knowledge and experience, eventually obtaining not only my certification from the American Academy of Anti-Aging Medicine (A4M) but also from the American Academy of Aesthetic Medicine (AAAM)."
Dr. Danai returned to Chiang Mai and opened the city's first anti-ageing clinic ten years ago. This was such a new technology, with results not as instant as plastic surgery, that he soon realised that he was ahead of the curve and moved on to open a plastic surgery and aesthetics clinic in Nong Hoi, to great acclaim.
After twenty years at his eponymous clinic, Dr. Danai decided that it was time to return to his passion, aesthetics and anti-ageing. Hence the stylish and uber modern DIAA on Nimmanhaemin Soi 3, a clinic designed to be inviting like a spa, yet offering the latest in anti-ageing and aesthetic technology and skills.
"As an orthopaedic surgeon I fixed things which were broken; like a mechanic," he explained of his shift in career. "With anti-ageing and aesthetics, my job is preventative. In this toxic world, it is very satisfying to find ways to retard the human ageing process with aesthetics in mind. Aesthetics is about understanding proportion, seeing the bigger picture; it is about the entire body and how it works. Being a bone doctor gives me great insight into the human body and my years as a surgeon has honed my motor skills to precision."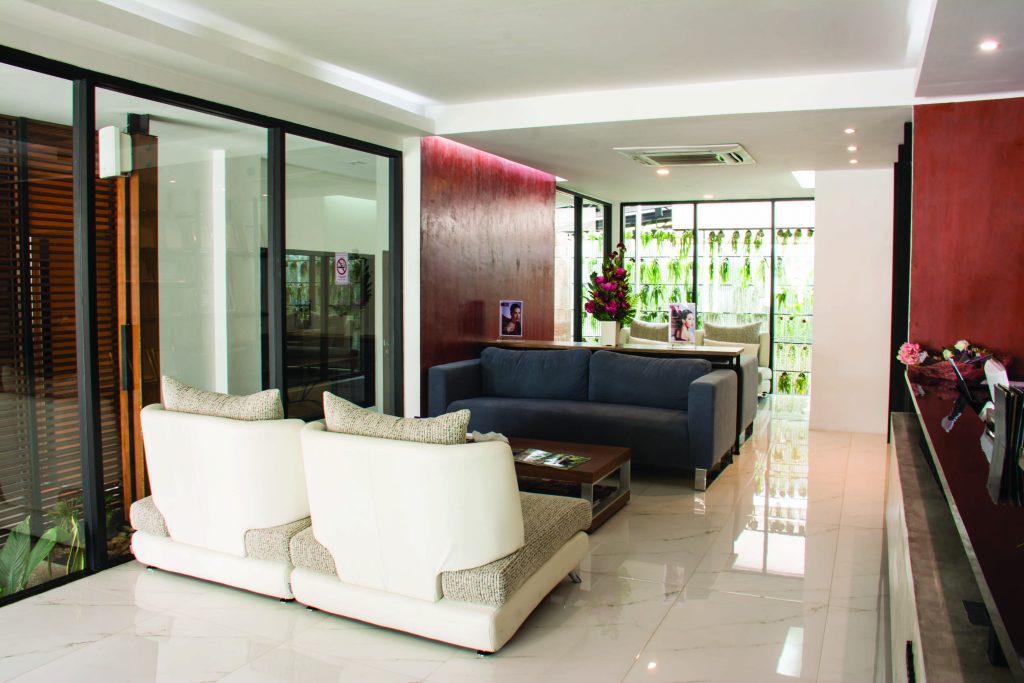 "I am a doctor, not an artist, but there is also a certain amount of creativity in my work which is very gratifying. There is also a level of detail involved in aesthetics such as choosing the best products and treatments, using only state-of-the-art machinery and technology and having a deep understanding of proportion, symmetry and harmonisation. Facial rejuvenation is the reduction of signs of anti-ageing, at every single layer. To erase or reduce the ageing process requires the treatment of the skin, including wrinkles, elasticity and pigmentation; stemming subcutaneous fat loss, which can lead to loss of volume and the creation of furrows; understanding bone changes, caused by demineralisation and combatting muscle laxity, which can shift features."
Walking into DIAA is like walking into a spa; gentle music, chic and sophisticated décor, warm greetings and an atmosphere designed to ease any lingering anxieties. On further inspection, an extraordinary number of machines and tools pepper the four non-invasive treatment rooms and its one operating room, Dr. Danai having recently invested in tens of millions of baht on the latest technology.
"DIAA is a celebration!" said Dr. Danai. "I have spent nearly 30 years of my life gaining experience and expertise and I am ready now to open up a clinic which reflects my deep passion. Beauty is in the eye of the beholder, and I am not in the business of changing people. I believe that everyone has charisma and character and I want to bring this to the forefront, revitalising and rejuvenating it. I believe in ageing gracefully, using the latest in medical advances and research to enhance beauty while stemming ageing."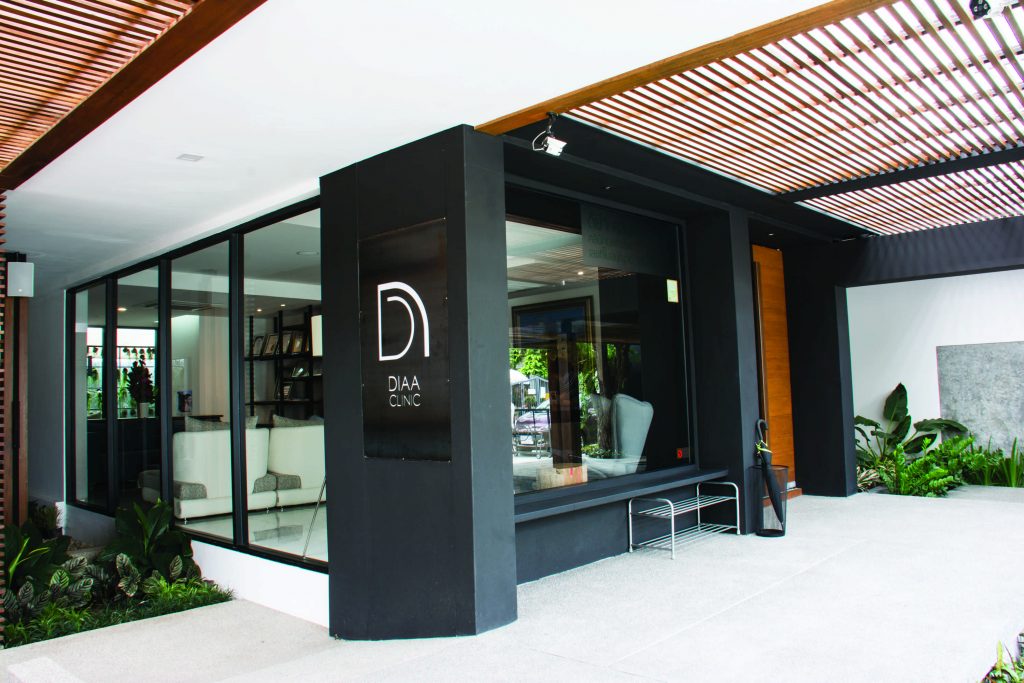 DIAA provides numerous non-invasive treatments including laser treatments for rejuvenation, skin renewal, tightening, hair or tattoo removal and whitening; FDA cleared ultherapy to lift the eyebrow, neck and under-chin; filler injections for volume and fullness; and the ubiquitous botox. More invasive treatments are also offered such as traditional aesthetics (plastic) surgery and liposuction.
"My new clinic will pool expertise from some of the best doctors in their field in this country. Dr. Kasidis Prapaisathok, a renowned dermatologist is in residence and soon we will be offering other specialisations to our clients."
"What is crucial," the doctor insisted, "is that when a client walks through the door for their free consolation, we offer them all the information, all the options. I want people to make their own decisions and not feel pressured. This is a boutique clinic with highly personalised service, once clients are presented with all the facts, they can then make the best decisions for themselves."
"The secret is to know when to stop."
For a free consultation with Dr. Danai call 053-216 882,094 518 6666, or stop in any time between 10.30am and 7pm daily.