The Rugby World Cup has come around once again, and Chiang Mai's loyal followers gear up for another season of late nights and wild adventures trying to find that late night showing. With the new, stricter venue closing times, later games are almost impossible to find at bars, (if you know of any, please let us know!), but we will keep looking! So apart from things out of our control, Citylife has gone to great lengths to bring you a comprehensive list of venues, promotions and of course a fixture schedule for all your rugby needs in Chiang Mai.
This information will be constantly updated, so check back regularly for any more information about venues, promotions and changes to fixtures. Promotional posters at bottom of page.
All games will be shown at these venues listed below. If a game's kick off time is past their closing time, they will not be shown at that venue unless otherwise stated. Fox Sports Asia will be showing all the games in Thailand on a range of cable TV packages.
Bars
UN Irish Pub (1am) *Repeats of games with late kick offs will play at 10am the following day.*
Chiang Mai Saloon (1am)
The Pub (12am)
The Game (12am / 11.30am weekdays)
Red Lion (12am)
Archers Chiang Mai (12am)
O'malley's (1am)
KT's Sports Fan Club (2am) *Possible to arrange private late night bookings. Call: 095 6981436*
Euro Thai Bar & Restaurant (12am) *Repeats of late night games played during open hours*
Hotels
The Service 1921 Bar, Anantara Resort (1am) *Buy 3 get 1 free draught beer, cocktail promotions and rugby bites*
* If you are a venue owner and your venue is not listed or you wish to share a Rugby World Cup Promotion with Citylife, please send an email to aydan@chiangmaicitylife.com and we will add it to this list. *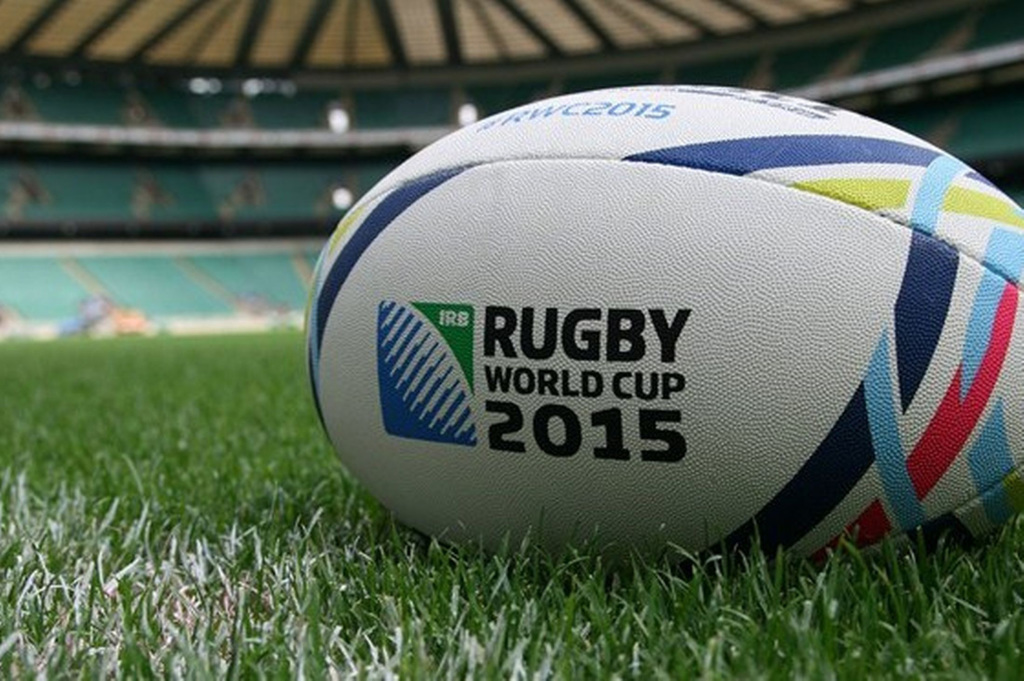 Upcoming Fixtures:
(all times shown in Thai time GMT+6)
Thursday 24 September
New Zealand V Namibia (2am)
Friday 25 September
Argentina V Georgia (10.45pm)
Saturday 26 September
Italy V Canada (8.30pm)
South Africa V Samoa (10.45pm)
England V Wales (2am)
Sunday 27 September
Australia V Uruguay (6pm)
Scotland V USA (8.30pm)
Ireland V Romania (10.45pm)
Tuesday 29 September
Tonga V Namibia (10.45pm)
Thursday 1 October
Wales V Fiji (10.45pm)
France V Canada (2am)
Friday 2 October
New Zealand V Georgia (2am)
Saturday 3 October
Samoa V Japan (8.30pm)
South Africa V Scotland (10.45pm)
England V Australia (2am)
Sunday 4 October
Argentina V Tonga (8.30pm)
Ireland V Italy (10.45pm)
Tuesday 6 October
Canada V Romania (10.45pm)
Fiji V Uruguay (2am)
Wednesday 7 October
South Africa V USA (10.45pm)
Namibia V Georgia (2am)
Friday 9 October
New Zealand V Tonga (2am)
Saturday 10 October
Samoa V Scotland (8.30pm)
Australia V Wales (10.45pm)
England V Uruguay (2am)
Sunday 11 October
Argentina V Namibia (6pm)
Italy V Romania (8.30pm)
France V Ireland (10.45pm)
USA V Japan (2am)
Saturday 17 October
QF1: Winner Pool B V Runner-Up Pool A (10pm)
QF2: Winner Pool C V Runner-Up Pool D (2am)
Sunday 18 October
QF3: Winner Pool D V Runner-Up Pool C (7pm)
QF4: Winner Pool A V Runner-Up Pool B (10pm)
Saturday 24 October
SF1: Winner QF1 V Winner QF2 (10pm)
Sunday 25 October
SF2: Winner QF3 V Winner QF4 (10pm)
Friday 30 October
Loser SF1 V Loser SF2 (2am)
Saturday 31 October
FINAL: Winner SF1 V Winner SF2 (10pm)