It was very early on a Saturday morning, after a long week interning at Citylife, covering murder stories, traffic updates and all sorts of news and reviews. I was exhausted, but managed to get myself out of bed before the sun rose. Bleary eyed, I took a quick shower and jumped onto my motorbike. The powerful aromas of grilled pork and other morning delights teased me along my journey to San Sai, and I had to stop to grab a quick breakfast to fortify myself for the excitement to come. Cutting through the morning fog and fumes, I finally arrived at a big field which is used to launch hot air balloons.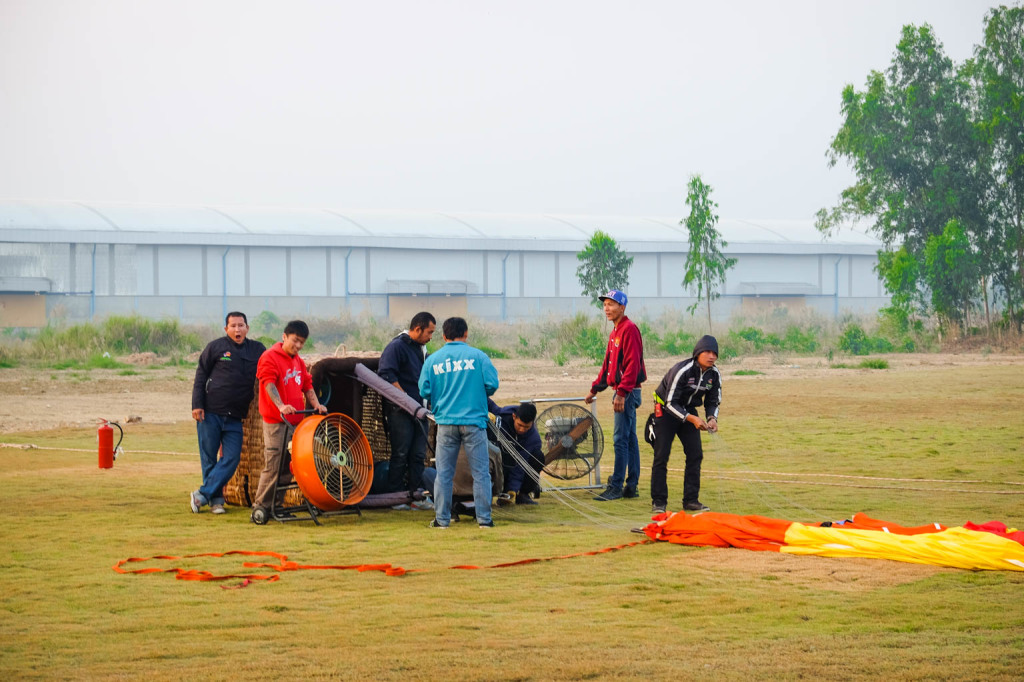 There were many people crowded at the counter waiting for their turn to rise high into the air. A balloon mascot, obviously similarly filled up with a hearty breakfast, was dancing and waving a flag energetically, getting us all amped up for the upcoming ride.
Once we had our ticket and queue allocating our ride, we gathered to watch as the staff slowly filled up the giant balloon with hot air. Once inflated, we climbed into our basket and after chattering with one another in excitement, it took a few seconds to realise that we had left terra firma behind and were already way above tree heights!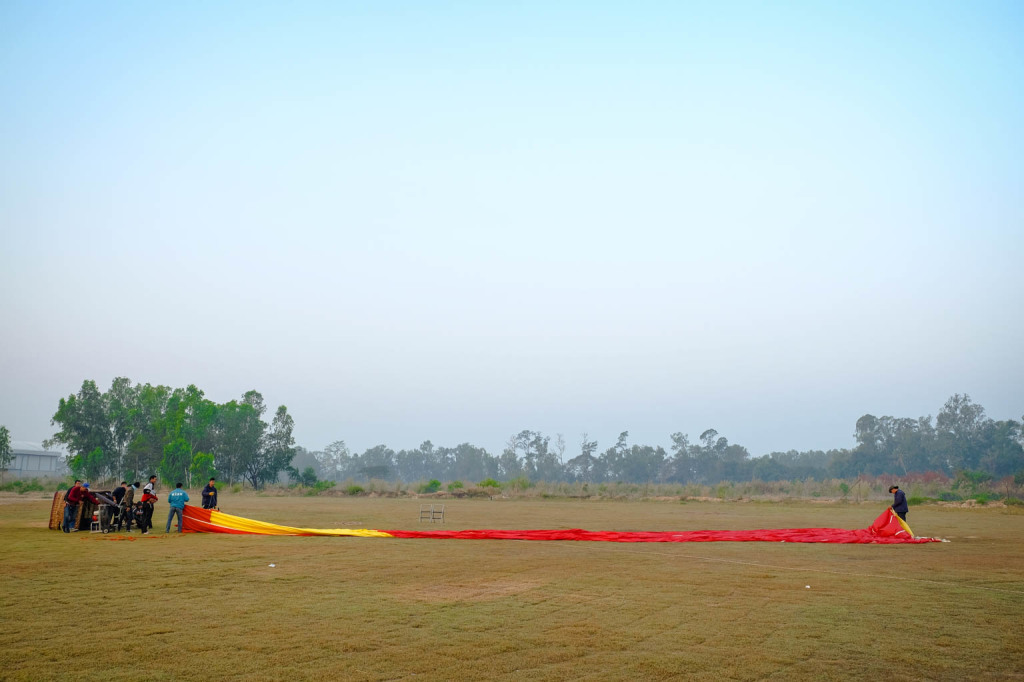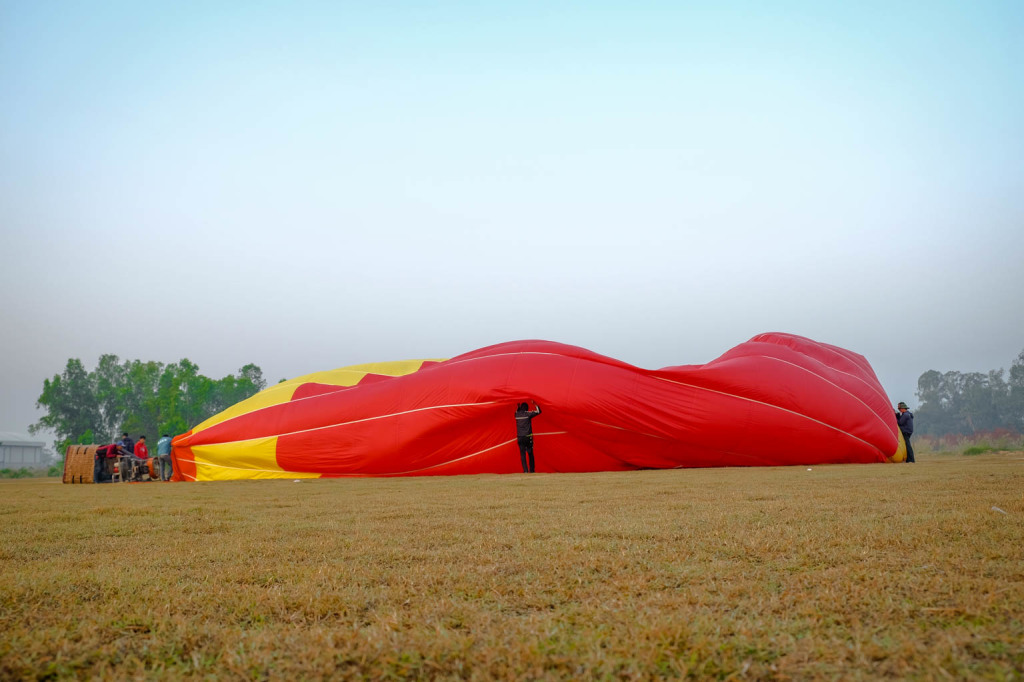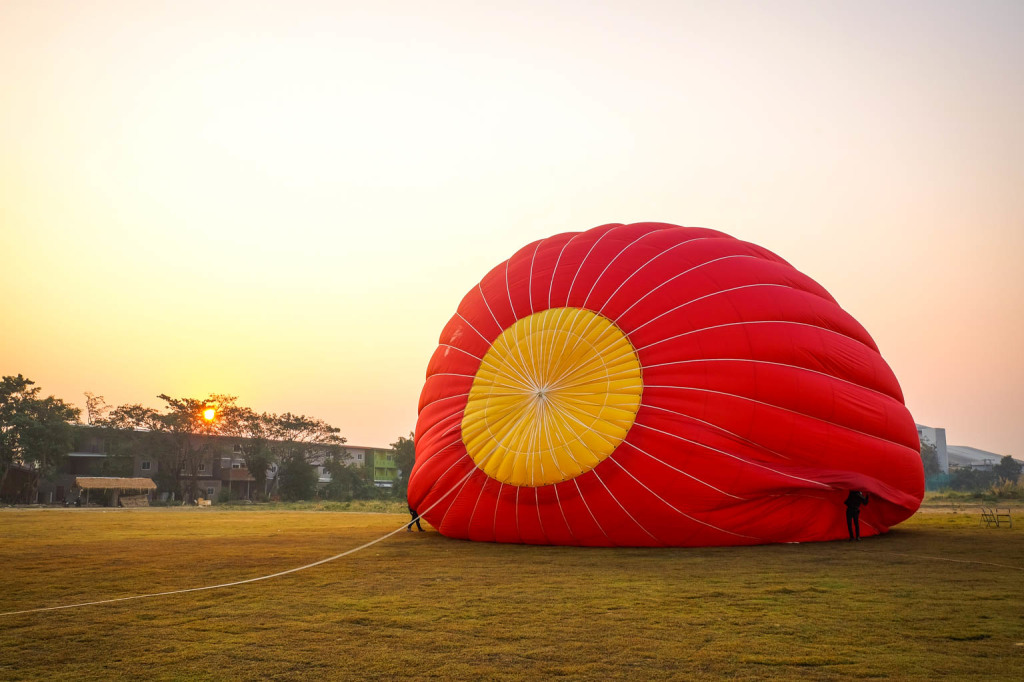 Our balloon getting fat like a big cute onion..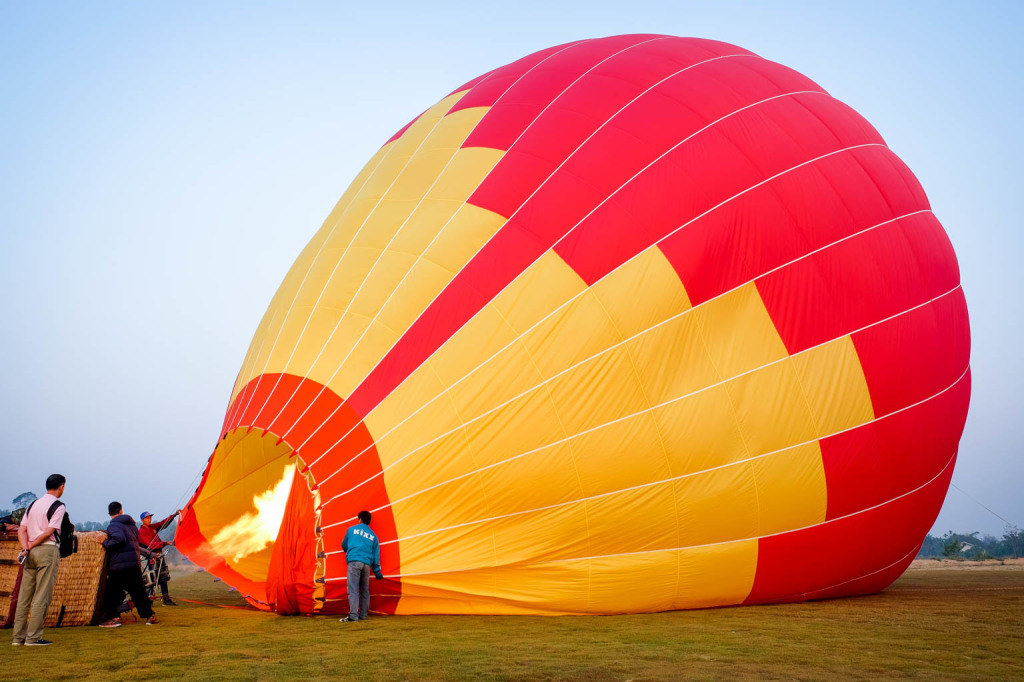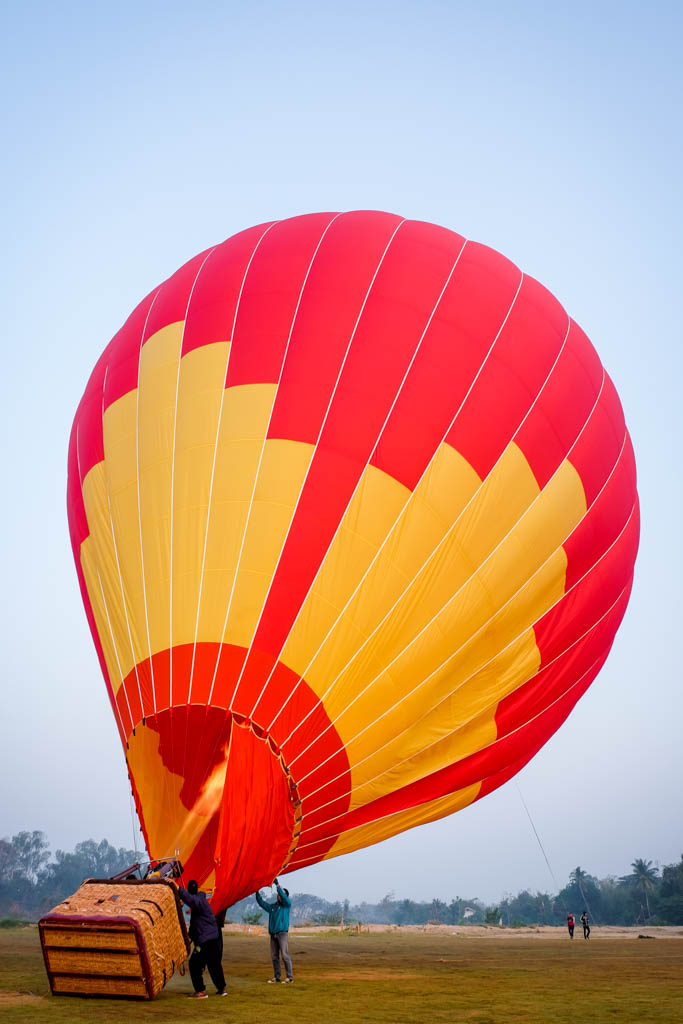 Time to climb aboard.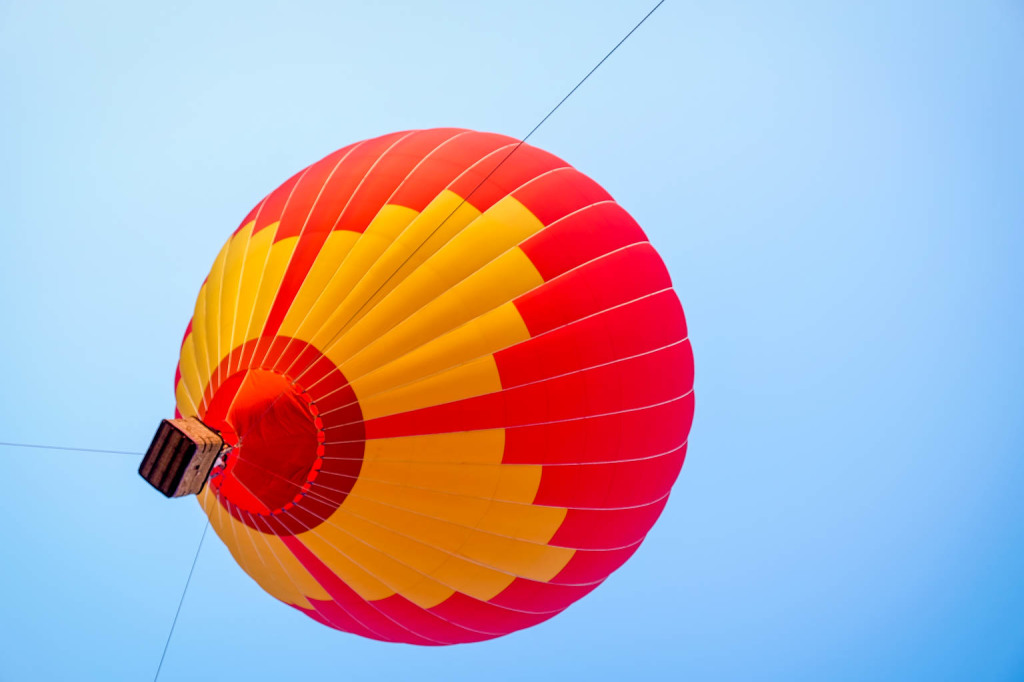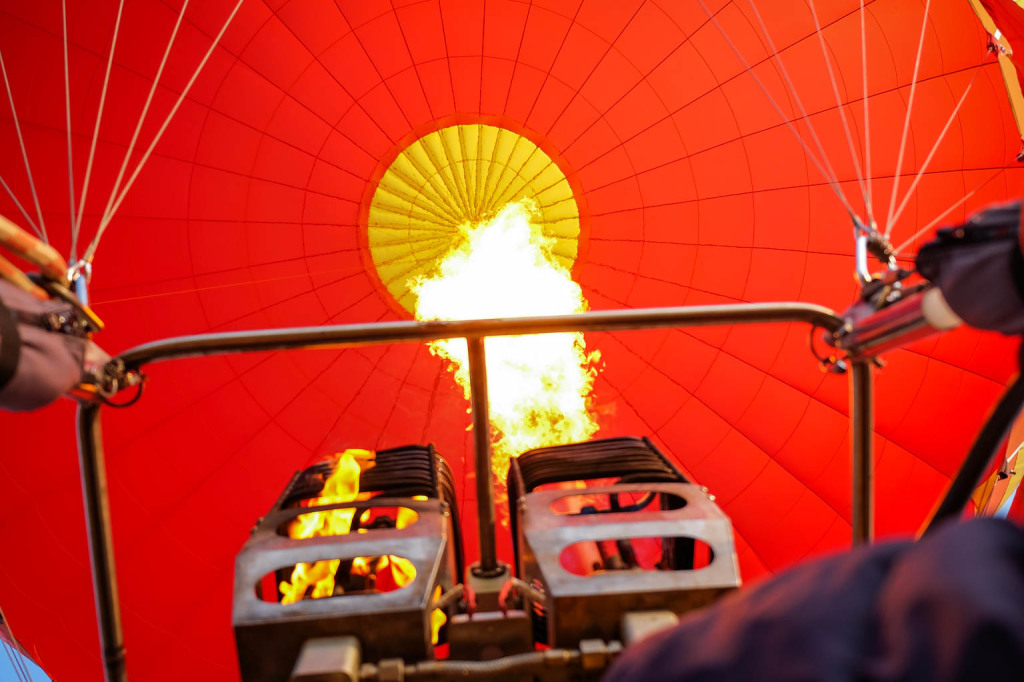 Up we go!
I was too busy being afraid of the height for a while, but when I realised that we were quite secure and there was no turbulence to speak of, I hesitantly began to gain my legs and was soon taking lots of pretty photos.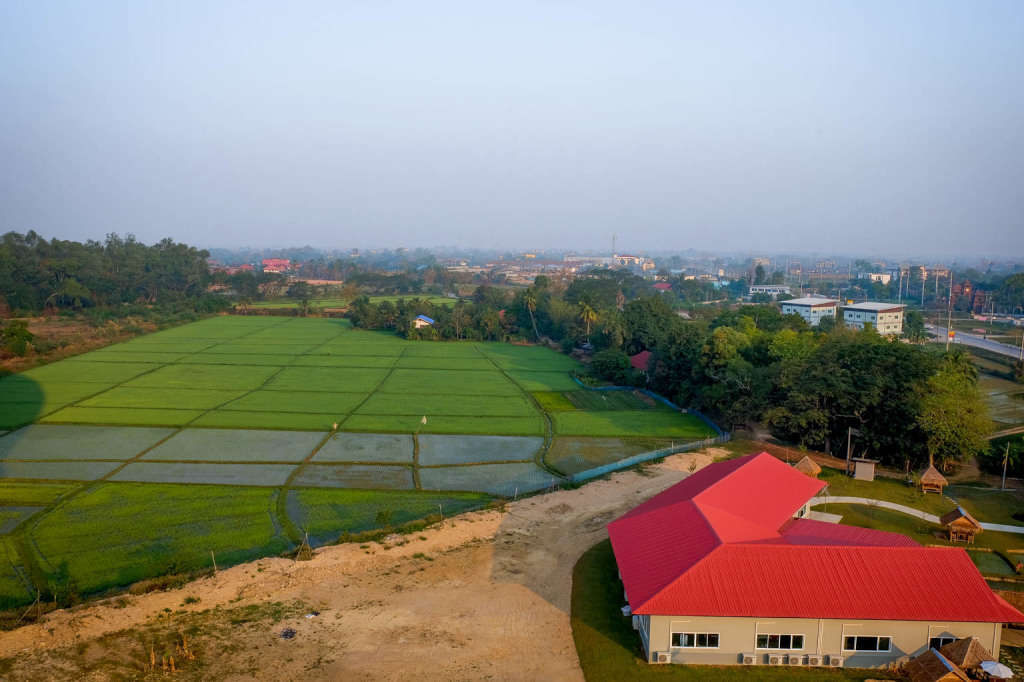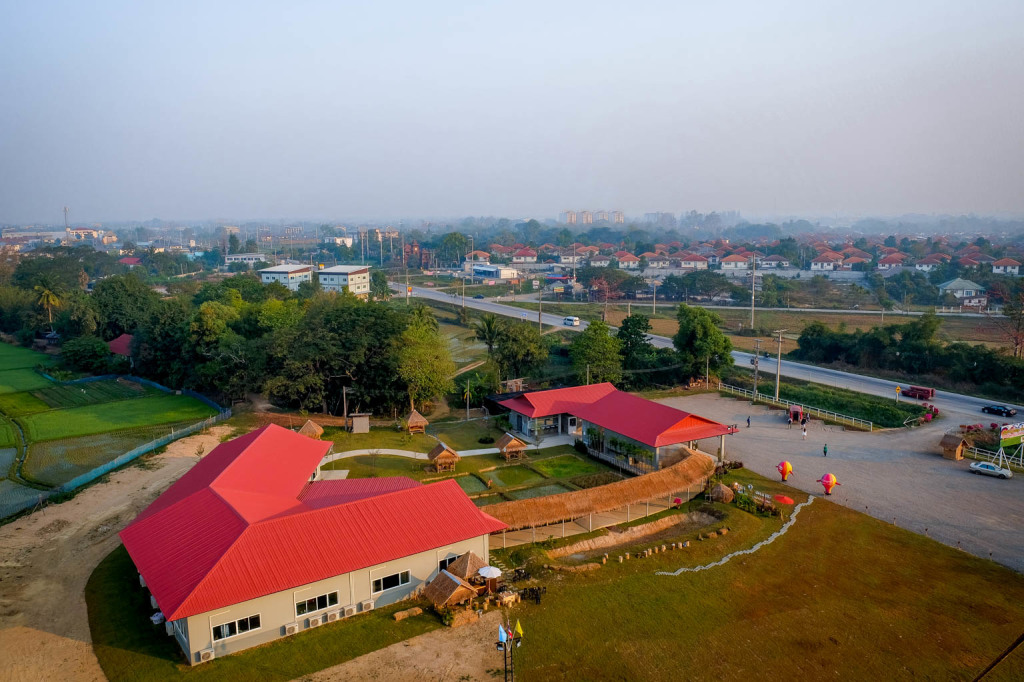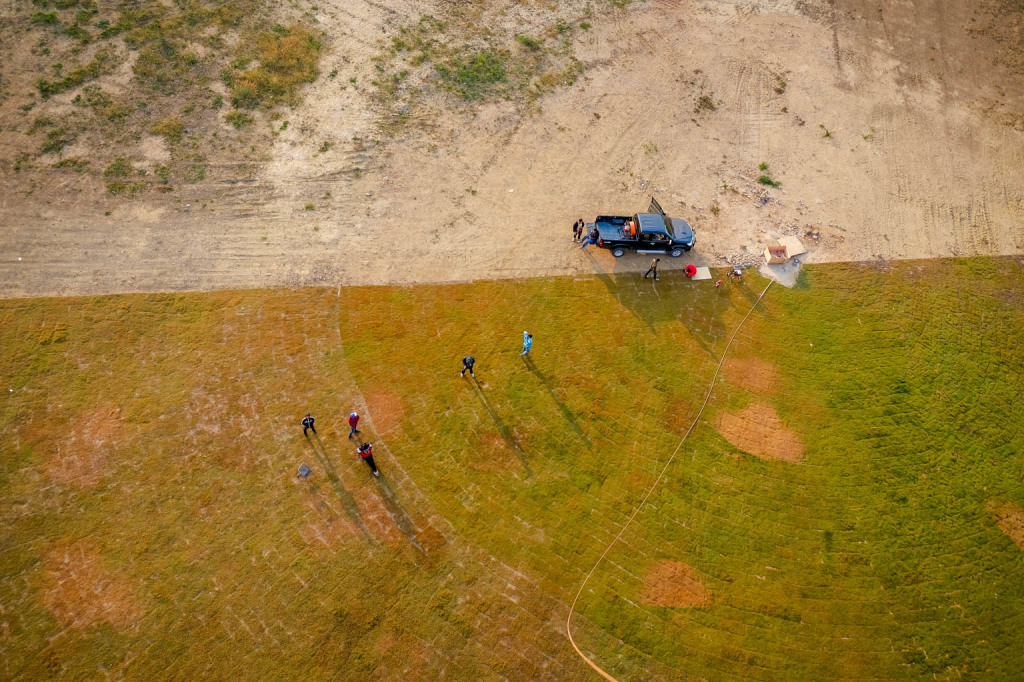 The wind began to pick up and our balloon swung like a gentle giant pendulum, but by this time my fear had taken over and I wasn't going to be taking any more photos as my hands were gripped, white knuckled, on the side of the basket!
The slow ascent was equally gentle and it felt as though only a minute had past when we found ourselves, once again, firmly grounded. It was only 15 minutes, but for most of us who have never had such an experience, it was one to rememeber for sure. Give yourself a fabulous experience at a fraction of the normal prices of a full hot air balloon experience at Chiang Mai Balloon Park.
The tickets cost 1,300 baht for Thai nationals and 1,600 baht for foreigners for tethered flights which go up to 40 metres and last about 15 minutes. If you wish to float up without any tether, then it costs 5,900 baht for a half hour ride. It is best to go early, around 6.30, but you can still get a ride as late as 9 am or between 5-7 pm in the evenings. Each balloon's basket holds five people plus the pilot. It is best to book to be guaranteed a flight.
For more information and reservation
Tel. 098 7489963
Facebook: Chiangmaiballoonpark