Chiang Mai's plethora of coffee shops is almost impossible to exhaust, and even harder to choose a favourite from. Explore the forever growing coffee scene by popping into one, or all, of these local caffeine connoisseurs for a delicious cup of joe paired with homemade baked goods and an atmosphere that will keep you coming back.
Dumnern Coffee Cafe
Tucked in between two modern buildings sits a house that has survived the test of time. Built at the same time as Chiang Mai University, some 50 years ago and what is now known to locals of Suthep as Dumnern Coffee Cafe (or Dumnern Saduak), serves up a variety of traditional Thai coffees, a wide range of snacks and even some locally made cakes. It's a perfect place for a snack and an afternoon read or a burst of study before an exam. Dumnern provides a platform for local students to begin their cake and snack businesses, encouraging budding entrepreneurs to place the in products in the cooler cabinet. Their large menu of Thai and western food starting at 45 baht is also worth a try.
Open daily, 10am – 8pm
Suthep Soi 7, opposite Panna Residence
Facebook: ดำเนินสะดวก-Coffee-Cafe
088 283287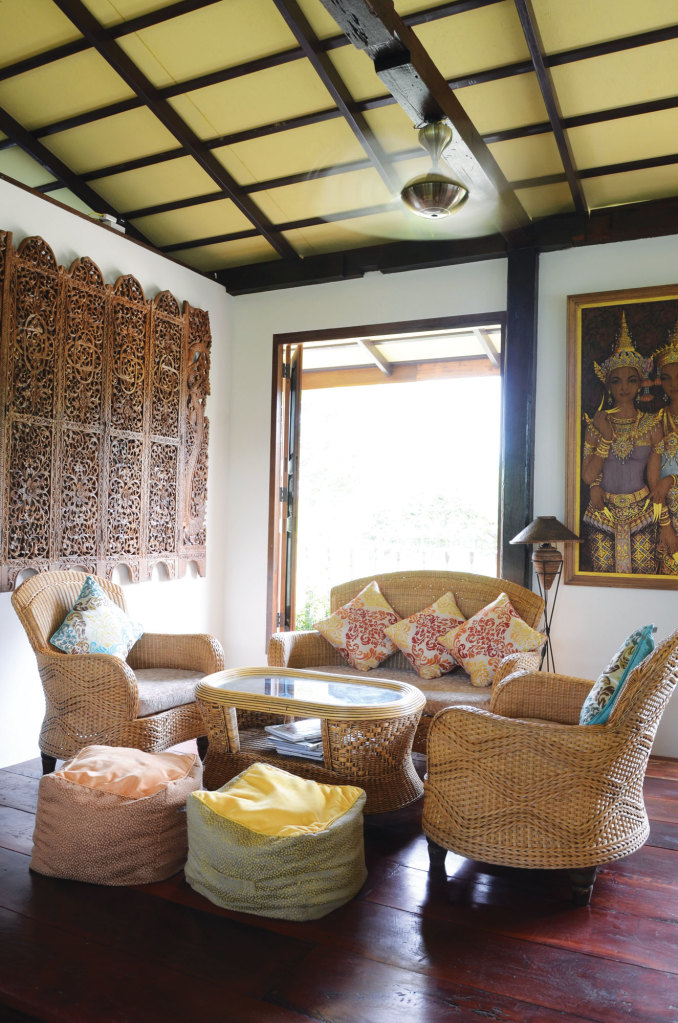 Sala Cafe
Sala Cafe has graced Chiang Mai once again, this time with a brand new style after renovation following a devastating fire. Besides its famed breakfasts, coffee and baked goods, Sala Cafe now invites all of us locals to come and enjoy the relaxing atmosphere while dining from their brand new Thai fusion dinner menu. Try the pomelo salad, shrimp green curry crepe or the refreshing but indulgent spicy salmon salad. Feel at home in the beautiful surroundings and natural themes running throughout the building, along with friendly staff and even friendlier prices. It is also a great place for holding parties, so swing by when you next visit Mae Rim, enjoy some coffee, great views and brand new food.
Open Daily, 8am – 10pm
133/11 Moo 5, Mae Rim – Samoeng Road
Facebook: mysalacafe
053 860996 / 086 9140777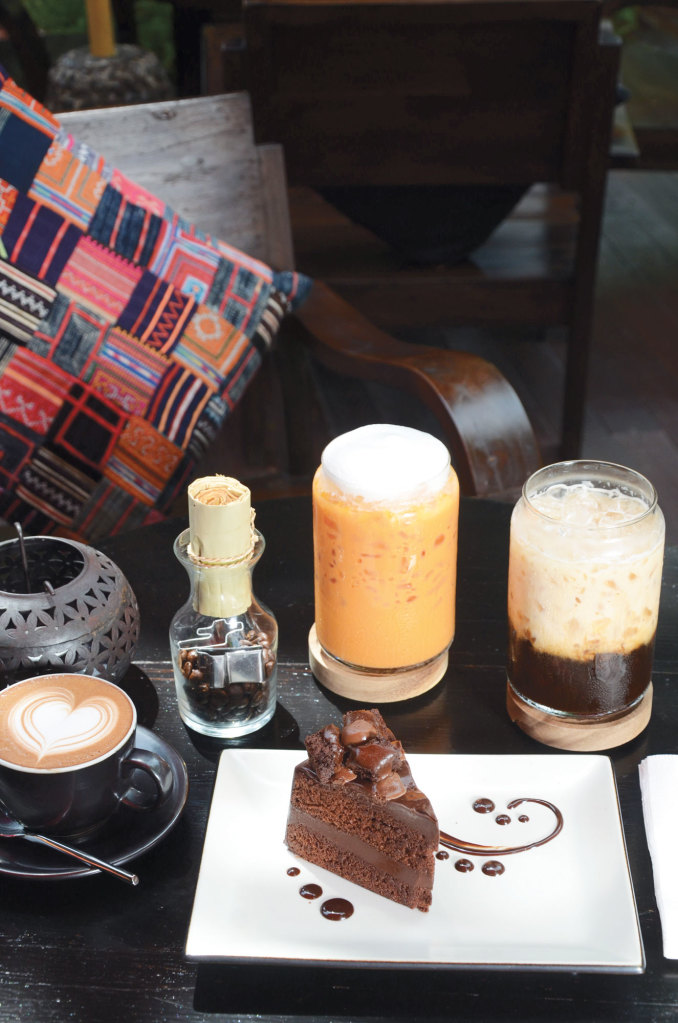 Fahtara Coffee
From the owners of the luxurious Fah Lanna Spa, Chiang Mai's award winning day spa in a Lanna setting, comes the equally luxurious Fahtara Coffee shop, offering exquisite coffee made from locally grown 'Fahtara Coffee beans' from the hill tribes of the north, homemade baked goods and extensive menu of both Thai and international dishes. Set in a luscious green garden surrounded by majestic trees and a tranquil pond, the location perfectly represents the owner's love for nature in both setting and food. Fahtara Coffee invites you to take in the pleasant atmosphere, relax in their comfy furniture and sip on one of their fine teas or unique coffees while exploring their menu of interesting takes on both Thai and western food at prices that won't damage your pockets.
Open Daily 7am – 9pm
57 Wiang Kaew Road, Sri Phum
Facebook: fahtaracoffee
Instagram: fahtaracoffee
084 6235999