Time for a change of scenery? Run out of jokes to tell your local bartender? Here's some new friendly spots around town that are as welcoming as they come, and the perfect drinking holes to hang out with old pals and make some new ones.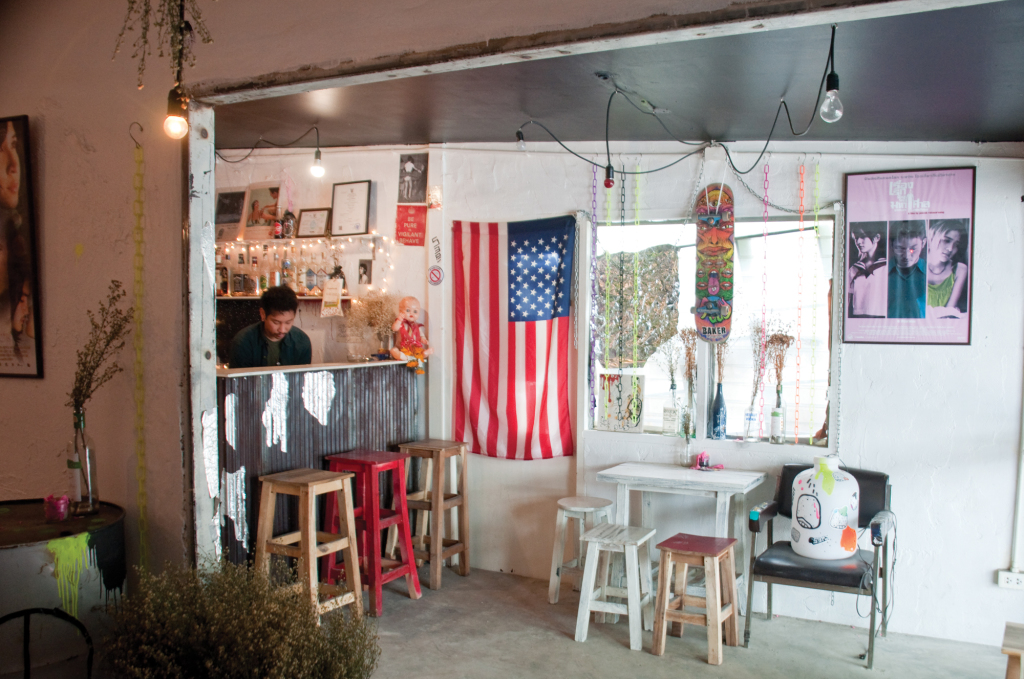 We Didn't Land on the Moon Since 1987
Hanging out at We Didn't Land on the Moon Since 1987 – yes, it's an actual name of the bar – kind of feels like staying in and kicking back with a few beers and some records at your friend's apartment, which is just how owner and bartender, Pilan, likes it. The bar features movies every Thursday night, a refreshing soundtrack of oldies and indie tunes any night of the week, and periodically hosts local bands that somehow cram their equipment in the back of the bar for some rowdy good times. The mango yoghurt mojito is a sweet, citrusy, icy glass of rum, fruit and mint at a very reasonable price of 120 baht and Pilan sources all of his ingredients from the local market.
Open Tuesdays – Saturdays 8:30pm to midnight
Sirimankalajan Soi 3
Facebook: WeDidntLandOnTheMoonSince1987ChiangMai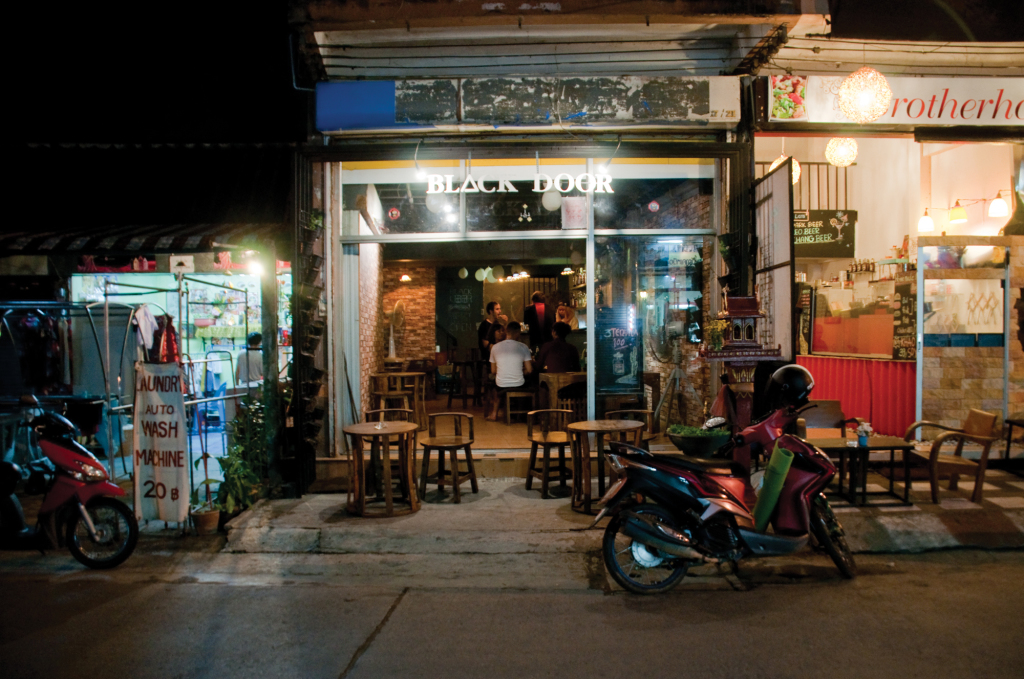 Blackdoor
There's a reason that the regulars of this cosy new bar in Santitham have ditched the posted name and refer to it as "Blackhole"– the neighbourly friendliness of the three owners and friends makes it hard to leave, which occasionally interferes with whatever you had planned first thing the next morning. Set in the heart of Santitham with the scooters buzzing a foot away from your table and the locals getting their do's done just across the street is this charming new watering hole that attracts all sorts of travellers and locals with its indie tunes and tasty, pocket-friendly cocktails. The bar also conveniently orders food from next door from The Brotherhood Restaurant, making it a complete package with a hearty cheeseburger and fries and a refreshing, citrusy Blackdoor signature cocktail to wash it down. Do mind the "Mind Eraser" cocktail, with a name that speaks for itself.
Open daily, usually around 6pm – midnight
17/21 Morakot Road
Chiangmaiblackdoor.com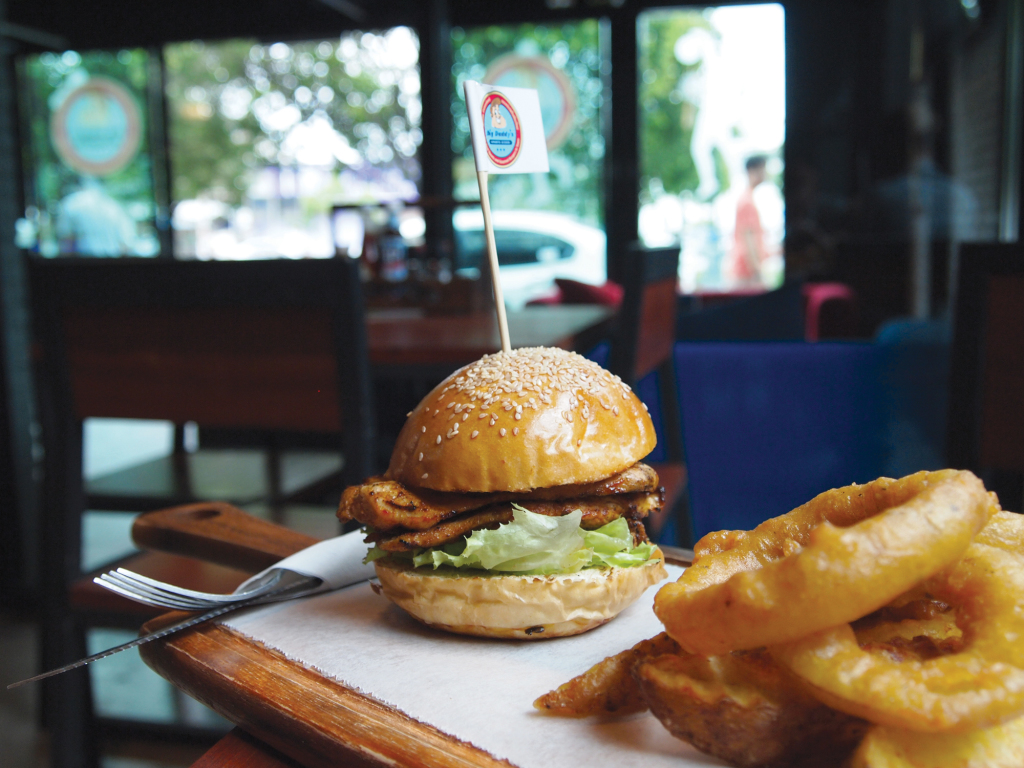 Big Daddy's
A welcome respite from any hot or humid day, this sleek new air conditioned sports bar is good for any lunchtime munchies or late night snacks, with a beautiful new pool table and modern design, flat screen TVs and posted sports programme schedule on their website. The chef cooks up a savoury selection of burgers, buffalo hot wings, and other salty pub snacks that pair perfectly with any of their brews or mixed drinks. Set on the east inner moat road, the second floor offers a beautiful view of the old city, and is large enough to accommodate any large party for game day. With 12 big flat screens, taps of Magners and Fosters, local DJ nights and salsa nights, Big Daddy's is sure to become a Chiang Mai go-to for sports, live music, and good old western style burgers and snacks.
Open daily 9am to midnight
Moon Muang Road Soi 2
Bigdaddysdiner.com
099 741 5717